The same members of the golf media that last year breathlessly announced Tiger Woods was back, only to see him shut down his season after two months, are at it again. They are falling all over each other with stories about how the former No. 1 golfer in the world has healed from lumbar fusion surgery on his back.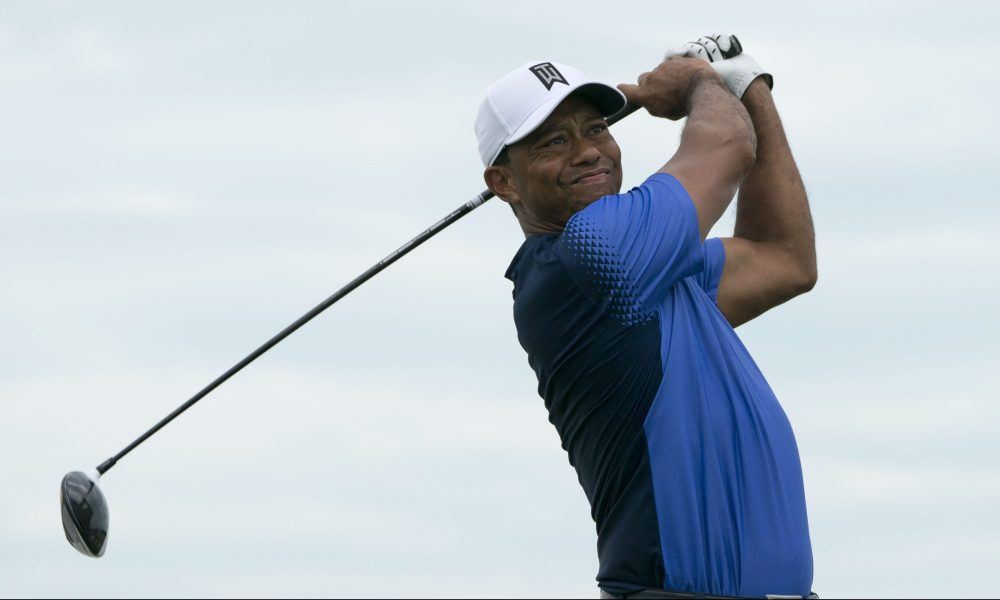 This is the fourth surgery the 41-year-old has had on his fickle backside but this time he swears it is fixed. During his press conference for the tournament that benefits his charitable foundation Woods was relaxed and said he is pain free.
"I've come out on the other side and I feel fantastic," he said.
He was also reassured by his doctor who said the April operation was a success and that he was ready to compete.
"He said I would be fine for the rest of my life," Woods said. "I,m still trying to let that sink in."
Prop Wagers Show Skepticism
Oddsmaker aren't convinced that Woods is back and the bets available for the Hero World Challenge reflect that. Out of the 18-man field Woods is the last pick to win at 40-1. If he places dead last will get you a plus-300. He shot a first-round 3-under par 69.
Some sportsbooks think he'll complete the event with a plus-350 for withdrawing as opposed to minus-450 for finishing all four rounds being offered. Placing in the top 5 is presenting odds of plus-600, with a no of minus-900. Betting he'll make the top 10, which is about middle of the pack, would payout at a plus-200 rate.
Woods wouldn't handicap his chances for the no-cut, four-round event, but had a hint of swagger in his remarks.
"I really don't know," he said. "I just really want to be able to compete this week, play all four days and give myself a chance on that back nine on Sunday to win this thing."
Future Bets Worth Making
What might make this different than his previous comeback attempts are the comments from other PGA Tour professionals that have played with him. The most notable was Patrick Reed, who played practiced rounds with Woods at this event last year and this year.
"It looked like there was a little hesitation the last time I played with him," he said. "This time, he was fully committed and fully trusted in his body. There was no pain. That's the biggest thing for me. If he stays healthy, then he'll be back playing golf, hopefully like he used to. I want to see it and I want to compete against it."
Which might make a future bet enticing. One online site has posted some interesting wagering possibilities for next year. To make the cut in all four major championships, he is listed as a plus-1400. Bettors get plus-1800 to win one of those majors. Playing in the 2018 Ryder Cup has odds of plus-1200 and finishing in the top five of a major is plus-400.