After just three rounds of play, Norway Chess has already turned into a four-horse race. Both Jan-Krzysztof Duda and Aryan Tari have yet to score, while the rest of the field is separated by just 1.5 points.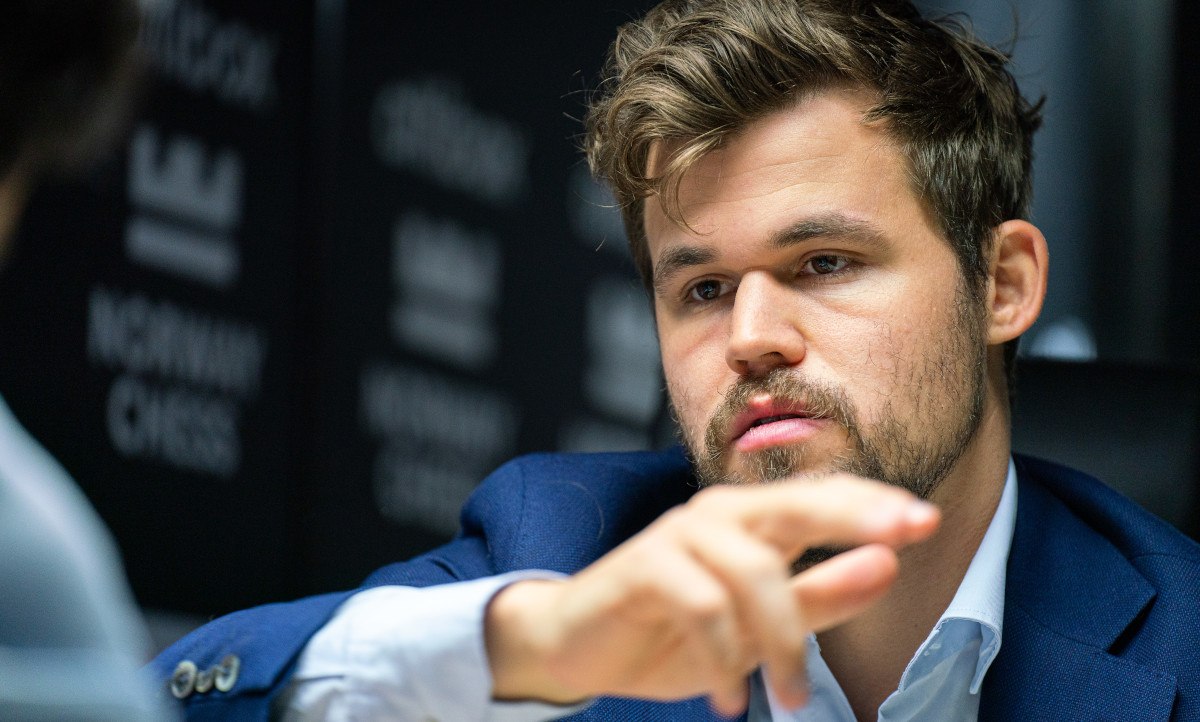 Fabiano Caruana still holds a share of the lead, which makes me feel good about my initial bet on him to win Norway Chess. But the American has a huge matchup coming up in Round 4 when he takes on World Chess Champion Magnus Carlsen.
Last Time on Chess Bets
The Bets: Levon Aronian to beat Tari (+115), Alireza Firouzja to beat Carlsen including Armageddon (+300)
The Results: Aronian wins ($115), Firouzja draws, loses in Armageddon (-$100)
Overall: +$31
We were moments away from a huge day at the end of Round 2 of Norway Chess. As expected, Levon Aronian was too much for the young Tari, and won comfortably with White. Firouzja played a strong game against Carlsen as well, drawing their classical game to send the match to Armageddon. He built up a winning position, but traded down into a difficult rook endgame, ultimately losing on time when even a draw was enough to earn a "win" under Armageddon rules.
An incredible end as Magnus Carlsen fights back from a hopeless position and then wins on time to beat Alireza Firouzja in Armageddon! https://t.co/RWn5EdkNdi #c24live #NorwayChess pic.twitter.com/yl3c5Oo6iF

— chess24.com (@chess24com) October 6, 2020
Chess fans will remember that this isn't the first time a blitz game between Carlsen and Firouzja ended with the Iranian youngster being upset about flagging. The two were involved in a more controversial situation at last year's World Blitz Championship.
Interestingly, Firouzja may well have held the position under the original Norway Chess rules. As I mentioned before the tournament, the rules said that a three-second increment would be added in Armageddon after move 40. The players agreed that, in this game, Black held too large an edge, and changed it to a one-second increment – hardly enough time to play anything but the simplest of positions in over-the-board chess.
In any case, Firouzja's strong performance reflected the value of taking him to win after Armageddon, even if he didn't quite get there.
Norway Chess Betting: Is Carlsen Undervalued vs. Caruana?
From the start of Norway Chess, I've been advocating fading Carlsen. While it seems that oddsmakers are shading their lines toward the world champion – he almost certainly attracts the most public wagering – that doesn't mean there will never be spots where picking him makes sense.
I think Round 4 presents one such opportunity. Carlsen faces his toughest rival in Caruana and could use a decisive result to put himself back in, or near, the tournament lead. Certainly, this will be a tough game for either player to win, and a draw is likely.
---
Norway Chess Odds – Round 4 (via Unibet)
White
Draw
Black
Levon Aronian (+250)
-225
Alireza Firouzja (+1000)
Magnus Carlsen (+425)
-400
Fabiano Caruana (+1100)
Aryan Tari (+600)
-250
Jan-Krzysztof Duda (+375)
---
It's not as though Carlsen can't beat even the best players in the world. Sure, they drew 12 times in a row in the 2018 World Chess Championship, but Carlsen adopted a very conservative match strategy in that case, preferring to win in the rapid tiebreakers.
Unibet is offering +425 on a Carlsen win, and that feels like way too much to turn down given their lack of recent classical contests, and Carlsen's dominant score this year over Caruana with White (albeit in rapid and blitz games).
Levon Aronian catches Fabiano Caruana in the lead after 3 rounds of #NorwayChess! https://t.co/9IbLaZI5ua #c24live pic.twitter.com/UrLNzZkQHB

— chess24.com (@chess24com) October 7, 2020
I also believe Aronian's fast start – he currently shares the lead with Caruana – gives us a great chance to hedge our bet on the Norway Chess winner. Despite sharing the lead, Bwin still lists Aronian as a +800 pick to win the tournament, so I'll put a unit on him to win the event as well.
The Picks: Magnus Carlsen (+425) to beat Fabiano Caruana; Levon Aronian (+800) to win Norway Chess