Kentucky Derby winner Rich Strike had the plug pulled on a possible Triple Crown run when his connections decided Thursday to bow out of the 147th Preakness Stakes. Instead, they will follow their original playbook and wait for the Belmont Stakes.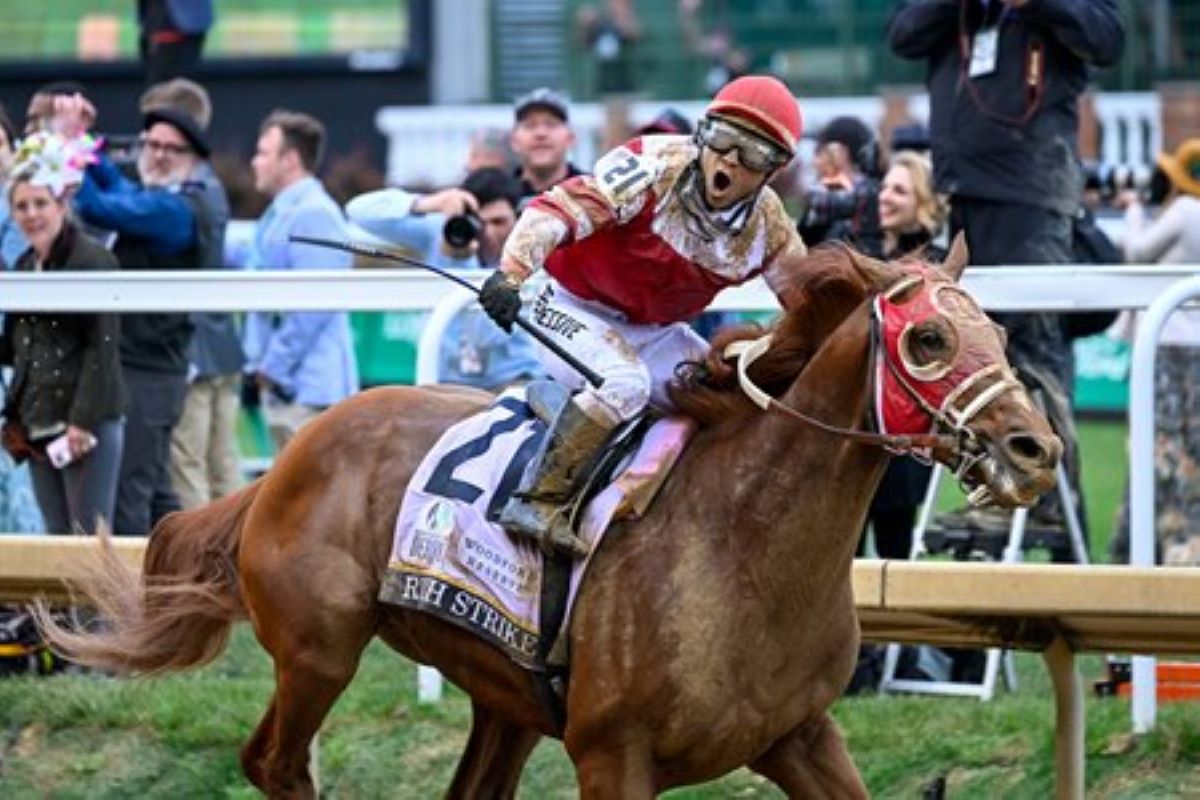 Rich Strike's trainer, Eric Reed, said all along the June 11 Belmont was Rich Strike's eventual target. That 1 1/2-mile race is more suited to his closing style and lack of front-end speed. But Rich Strike threw everything into flux when he pulled off the second-biggest Derby upset in event history, rallying from 15th place through three-quarters of a mile to win the Derby at 80/1.
Rick Dawson, Rich Strike's owner, released a statement through the Maryland Jockey Club Thursday announcing his colt would follow that blueprint.
"Our original plan for Rich Strike was contingent on the Kentucky Derby. Should we not run in the Derby, we would point toward the Preakness (and) should we run in the Derby — subject to the race outcome and the condition of our horse — we would give him more recovery time and rest and run in the Belmont. Or another race, and stay on course to run with five or six weeks' rest between races."
Rich Strike won't 'alter course'
Dawson said altering Rich Strike's course was "very tempting" after his Derby performance, but doing what's best for the horse is more important. "After much discussion and consideration with my trainer, Eric Reed, and a few others, we are going to stay with our plan of what's best for 'Ritchie' is what's best for our group, and pass on running in the Preakness," Dawson announced. He ended his statement by thanking Pimlico for the invite.
While it's not common for Derby winners like Rich Strike to skip the Preakness, it's not unheard of either. Three years ago, Country Strike won the Derby via Maximum Security's disqualification. Due to various physical issues, he never ran again.
Gato Del Sol, Spend a Buck, Grindstone all passed on Preakness
Last year, Mandaloun passed on the Preakness and the Belmont after finishing second in the Derby. He was promoted to Derby winner nine months later after Medina Spirit failed a drug test.
Before Country House, you have to go back to 1996. Grindstone won that Derby, but suffered a knee fracture in the process and retired.
Go back 11 years from Grindstone and you encounter the case of Spend a Buck. He won the 1985 Derby, but instead of running the Preakness, his connections chased the almighty dollar — $2 million of them. They opted for running in New Jersey for that $2 million bonus in a series of races.
Likely the closest scenario to Rich Strike's in recent history comes from 1982 Derby winner Gato Del Sol. His connections bypassed the Preakness for the more-suitable Belmont, where he finished second to Conquistador Cielo.