That Public Sector took his second consecutive graded stakes race at the expense of Never Surprised shouldn't have surprised anyone who watched the two 3-year-old turf prospects duel in Saturday's Grade 2 Hill Prince at Belmont Park.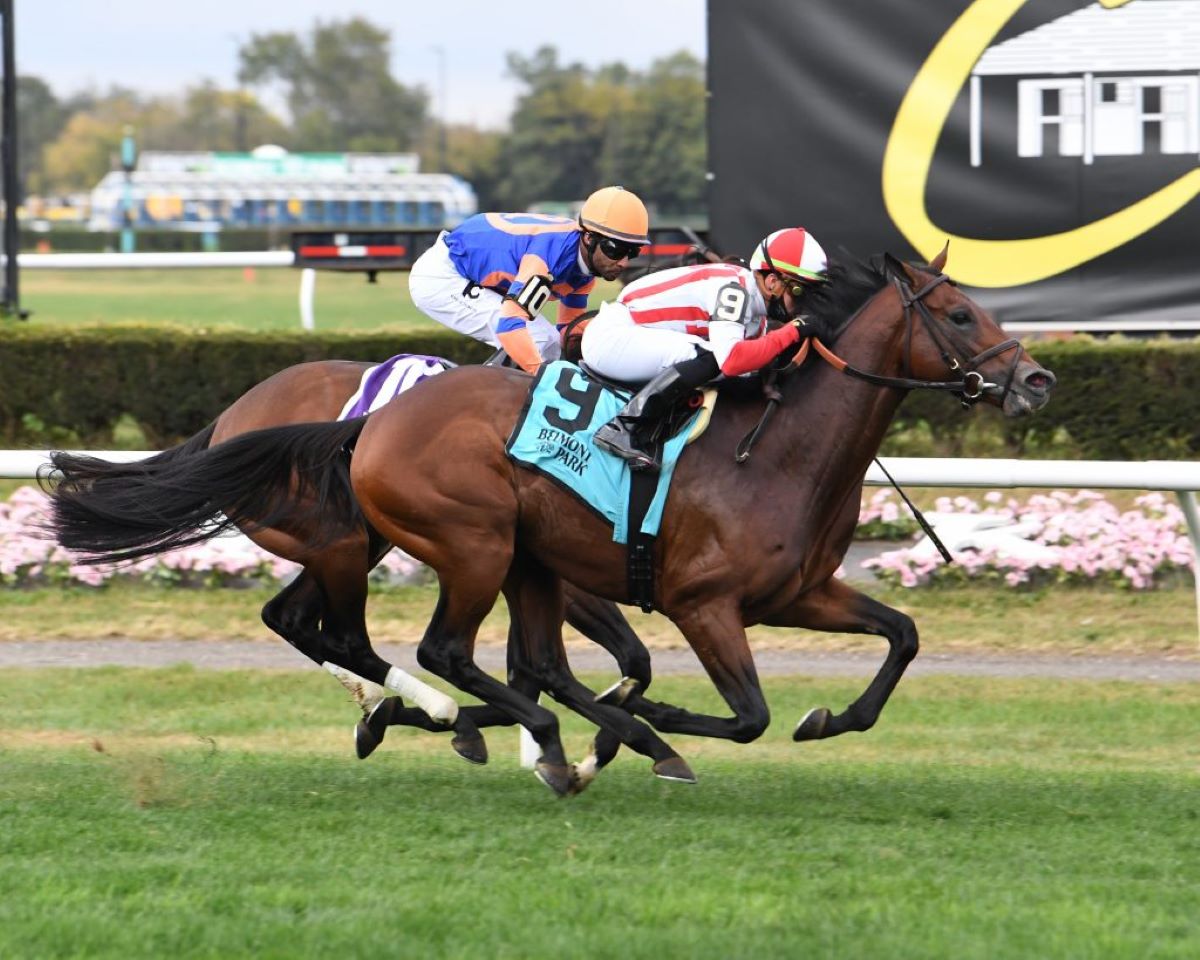 The M.O. was as simple as it was familiar to anyone versed with the past work of these two. Public Sector lets Never Surprised do all the early lifting. He lets his familiar foe lead at every call, stalking in third – as far as 5 ½ lengths back on the backstretch – until the stretch. Then, Public Sector turns on his impressive late turn-of-foot in deep stretch, passes Never Surprised, and steals another victory.
This snatch-and-grab score in the 1 1/8-mile turf test came by a neck. Not to be confused with Public Sector's one-length, snatch-and-grab victory in the Sept. 4 Grade 3 Saranac at Saratoga. That too came at Never Surprise's expense, and it came in similar fashion.
Along the way, it brought Public Sector his third consecutive graded stakes win and trainer Chad Brown his third Hill Prince title. Even at 3.30/1, Public Sector offered value (paying $8.60 to win), considering you had a turf maestro in Brown at the controls and a riding maestro in Irad Ortiz Jr. at the reins.
Irad Ortiz Jr. at the height of his powers
"The ride was really great by Irad. I know he's a very talented horse, but he delivered a really top ride," Brown told the New York Racing Association's Ryan Martin. "For him to get out and get good position and be clear and out of trouble was a great move. He was saving ground and ahead of a lot of the other runners in the race, and he timed it just perfect … The bottom line is, I think Irad had complete control of the whole field throughout the race. It was a magnificent ride and a real professional performance by both the horse and him."
Public Sector is another turf prospect to put on your radar. He's finished no worse than second in eight of his nine starts. That streak snapped only by his 12th in last year's Breeders' Cup Juvenile Turf. He's 4-for-6 this year, claiming victory in his second Grade 2 in 2 ½ months. The son of standout English sire Kingman won the Grade 2 National Museum of Racing Hall of Fame on Aug. 6.
He opened his 3-year-old season with a second in a May Belmont Park allowance, then captured an allowance on the same track a month later.
"He has a great mind, this horse," Ortiz Jr. said after the race.
Look for Public Sector at Del Mar
Now that Public Sector and his great mind are on your radar, expect to see him this fall in the Grade 1 Hollywood Derby at Del Mar. Brown has the playbook already drawn up.
"That was really the plan – win or lose," Brown said. "As long as he ran well, we really thought he could follow the path Domestic Spending ended up getting out to the Hollywood Derby for his last start of the year."
Domestic Spending parachuted in from the East and won last year's Hollywood Derby, creating a nice – and not surprising – blueprint for his younger stablemate.