Santa Anita Park unveiled a betting menu for its upcoming Winter/Spring Meet that includes North America's lowest takeout on win-place-show bets, and its popular 20 cent Rainbow Pick Six Jackpot wager.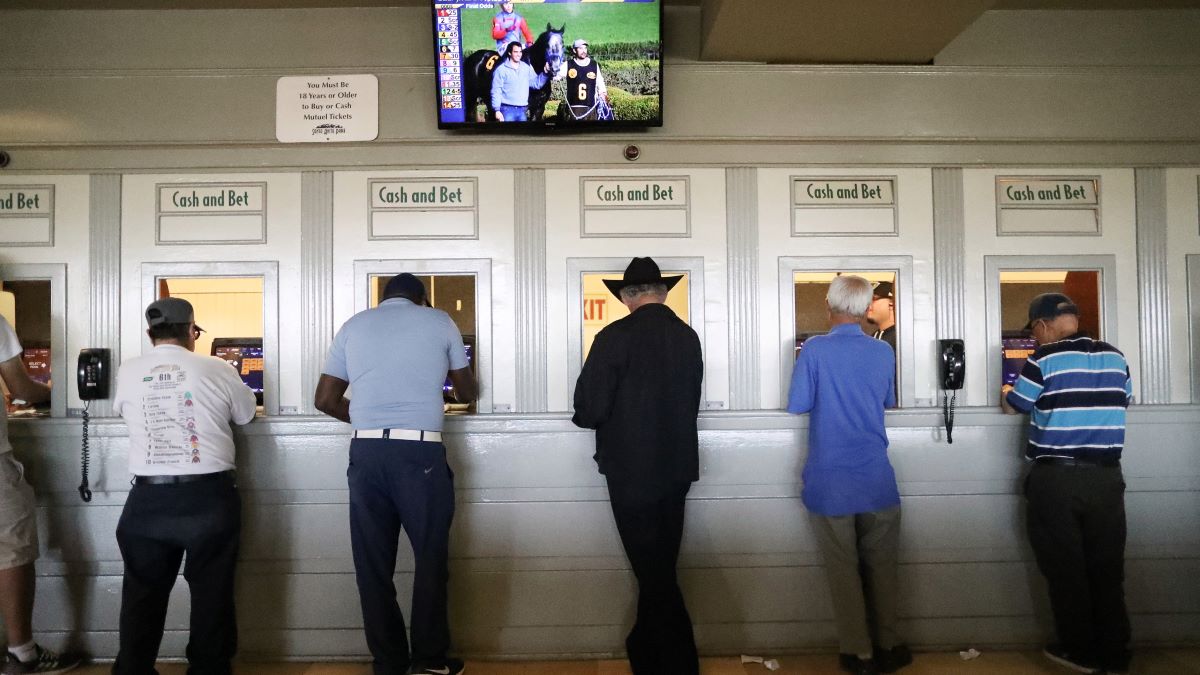 The iconic Southern California track announced a 15.43% takeout on all $2 win, place, and show wagers. That's the lowest takeout for the bread-and-butter bets of any North American track, according to track spokesman Mike Willman.
Along with that low takeout, Santa Anita returns its $1 exactas, $2 rolling Daily Doubles, 50-cent rolling Pick 3s, an early Pick 4, and the popular 10-cent superfectas on all races with at least six runners. The superfectas require picking the first four finishers in exact order, although bettors can hedge somewhat by boxing their selections.
Santa Anita has you covered should you want to go further down the vertical bet menu. The track is bringing back its 50-cent Jackpot Super High 5 for all races with seven or more starters. That requires bettors to pick the first five finishers in exact order. For races without a single ticket winner, it pays 75% of the net pool to tickets with the correct five winners and the remaining 25% to the next Jackpot Super High 5 race.
Rainbow Pick Six Provides the Holy Grail of Payouts
Multi-race bettors get that Rainbow Pick Six as their betting Moby Dick. That bet requires a horseplayer to correctly pick the winners of six designated races. The payouts for a single ticket connecting can be eye-watering. In October, one lucky/savvy bettor hit a Santa Anita Rainbow Pick Six for $450,706.96.
To do that, a bettor has to hold the lone winning ticket. Should no bettors hit all six, 70% of the prize pool goes to the tickets with the highest amount of winners, while 30% goes back into the Jackpot pool. That builds until it's either hit or the calendar reaches a mandatory payout day.
Other multi-race wagers bring in some of Santa Anita's sister tracks from across The Stronach Group. The $1 Stronach Five invites bettors to handicap a series of five races from Santa Anita, Gulfstream Park, Laurel Park, and Golden Gate Fields. That wager, requiring horseplayers to pick five winners from those designated races, comes with a rock-bottom 12% takeout.
Wagering Across the Golden State
Once Golden Gate Fields reopens after its COVID-19-mandated closing, the $5 Golden Hour Double and the $1 Golden Hour Pick 4 will return. Those multi-race wagers challenge bettors to pick winners of designated late races at both TSG-owned California tracks.
Santa Anita opens on its traditional day – Dec. 26 – with six stakes races, including three Grade 1s: the Malibu Stakes for 3-year-old males, the La Brea Stakes for 3-year-old fillies, and the American Oaks for 3-year-old fillies on the turf.
The track remains closed to the public due to COVID-19 restrictions, but open to all advance deposit wagering apps.