The Los Angeles Dodgers kept themselves in touch in the NLCS with a late rally in Game 3, earning their first win of the series. But the Atlanta Braves still hold a 2-1 lead and could take command of the best-of-seven matchup yet again with a Game 4 win on Wednesday.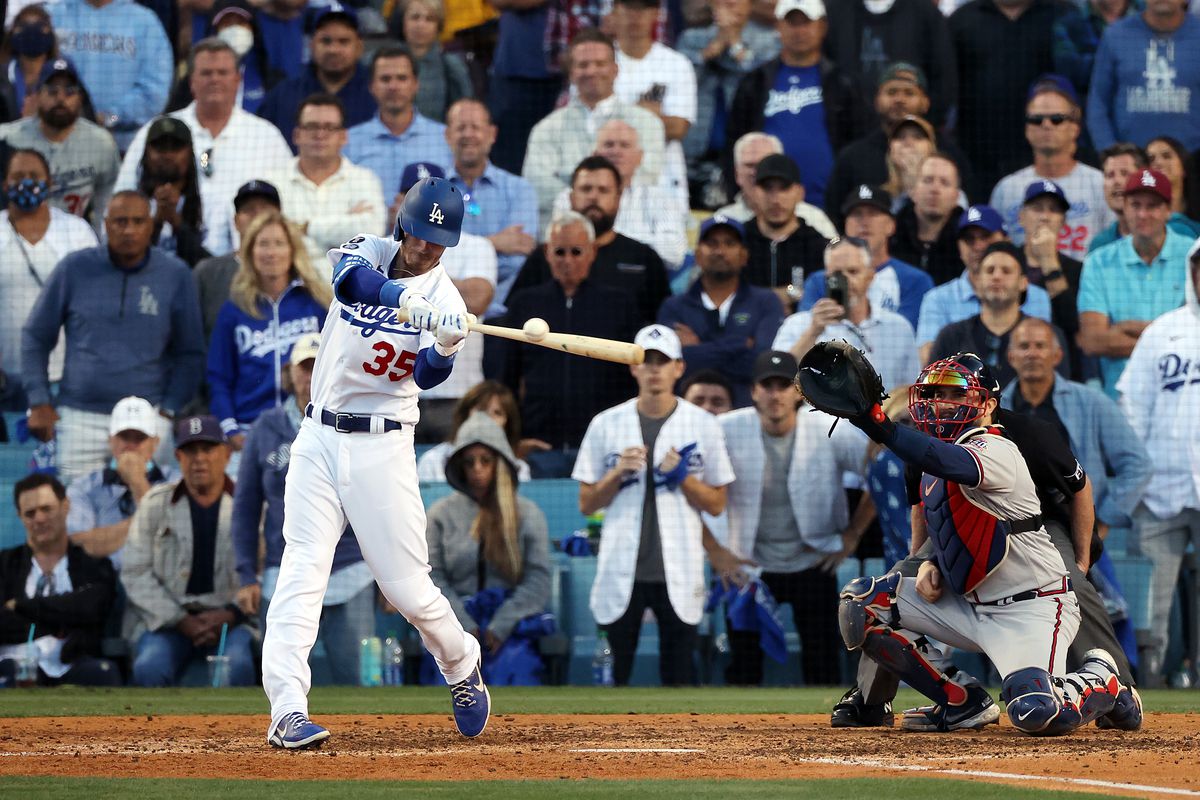 Cody Bellinger sparked an eighth-inning rally for the Dodgers in Game 3 as Los Angeles scored four runs to take a 6-5 lead that they would hold onto to get the win.
Home run breathes life into Dodgers
Bellinger's three-run homer tied the game at five. Mookie Betts drove in Chris Taylor with a double later in the inning to provide the winning run.
"We were dead in the water, you could see it," Dodgers manager Dave Roberts said after the game. "Then to hit a homer, it just flipped everything. We've got a very good ballclub, but we just needed that kind of shot in the arm."
The victory keeps LA in the series. Only one team in history – the 2004 Boston Red Sox – has come back from a 3-0 deficit, meaning the Dodgers were treading on dangerous waters late in Game 3 of the NLCS.
The Braves have now lost 13 of their past 14 games at Dodger Stadium, but Atlanta manager Brian Snitker and his players say they are still full of confidence – especially given their 2-1 NLCS lead.
"I think the guys have a lot of confidence in themselves and they will get a good night's sleep, have a nice dinner, and be ready to go tomorrow," Snitker told reporters after the game. "There's going to be no residual effects after this game here. There never has been with this group."
Pitcher Luke Jackson, who gave up the Bellinger home run, agrees.
"This is just a speed bump in the road," Jackson told reporters. "I wish it didn't happen and I wish we were up 3-0 going into Game 4 and having a chance to sweep. But I have no doubt at all in our team coming back stronger tomorrow."
Urias gets NLCS Game 4 start
The Dodgers enter Game 4 as a -225 favorite behind Julio Urias (20-3, 2.96 ERA), according to FanDuel Sportsbook. Urias pitched in relief in Game 2, but is making his first start of the NLCS. Meanwhile, the Braves (+188) will start Huascar Ynoa (4-6, 4.05 ERA) in what will likely turn into a bullpen game for Atlanta.
While the Braves hold the 2-1 lead in the series, oddsmakers see the NLCS as a tossup. Atlanta sits as the slight -112 favorite at FanDuel, but the Dodgers are fetching just -104 to stage a comeback.
To do so, the Dodgers will have to outperform a historical trend. In the current 2-3-2 format, teams that have lost the first two games on the road only to win Game 3 at home have won just 26% of all series, according to MLB.com.