The Los Angeles Dodgers come into the 2021 season as the defending World Series champions, and as the consensus best team in baseball. That should make them an easy pick to win the NL West, except for one thing: the second-best team in the league might just be the San Diego Padres.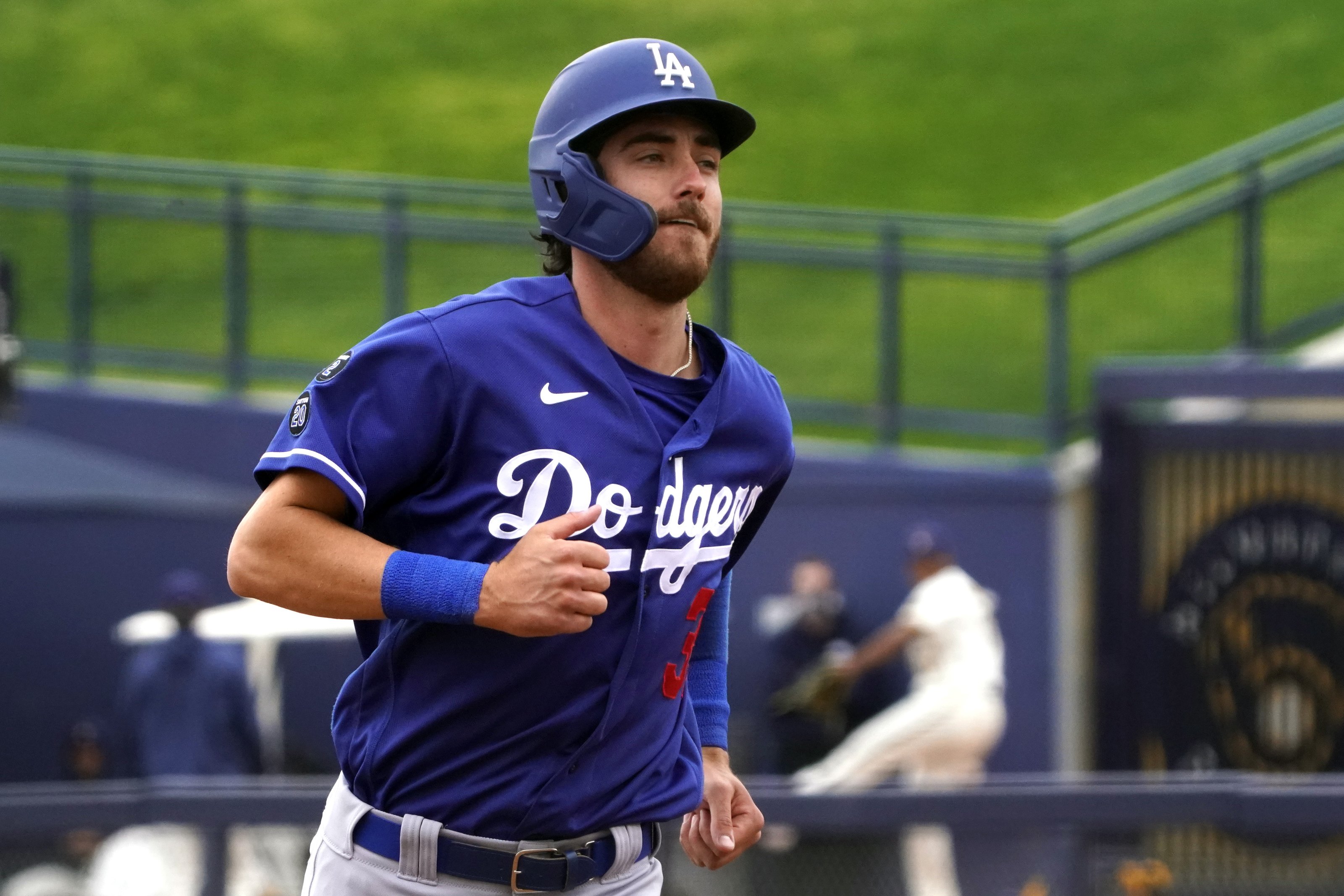 Nobody else in this division should be able to match the Dodgers and Padres. Even if one team takes a surprising downturn this year, the other should be the club that benefits. That leaves a fascinating race at the top between two teams that both have championship aspirations this season.
Los Angeles Dodgers (-304 to win the NL West)
The Los Angeles Dodgers are back and might be better than ever. The defending champs signed National League Cy Young Award winner Trevor Bauer in the offseason, adding him to a rotation that already includes former award winners Clayton Kershaw and David Price. Throw in Walker Buehler, Dustin May, and Julio Urias, and there's no team in the league that comes close to matching Los Angeles' pitching depth.
Two-homer night for @mookiebetts? Bring on Opening Day. pic.twitter.com/wPFMgkLVVq

— Los Angeles Dodgers (@Dodgers) March 31, 2021
Did I mention that the Dodgers also boast one of the most balanced and threatening lineups in baseball? Mookie Betts, Corey Seager, Justin Turner, Max Muncy, Will Smith, and Cody Bellinger are enough to work over even the best pitchers. The question isn't whether the Dodgers will make a run at defending their title; instead, it's just how many games this team will win, with well over 100 victories certainly in play.
San Diego Padres (+195)
The Padres may be living in the shadow of the Dodgers, but they're expecting to contend for the NL West title and a championship. A year ago, the Padres put up an impressive 37-23 record – a mark that would have won four of the six divisions in baseball. Securing the services of Fernando Tatis Jr. for the long run means the core of that team remains intact and ready to compete in 2021.
Niño doing Niño things 🐆@tatis_jr • #PadresST pic.twitter.com/iKEVcOTxa3

— San Diego Padres (@Padres) March 6, 2021
But San Diego isn't quite the juggernaut that Los Angeles appears to be. Their biggest weakness might be the lack of a front-line ace, though both Yu Darvish and Blake Snell could conceivably fill that role. Unfortunately, finishing behind the Dodgers would mean a one-game wild-card playoff, potentially against an elite pitcher like Max Fried or Jacob deGrom — a nightmare situation in a must-win game.
NL West also-rans: San Francisco Giants (+5000), Arizona Diamondbacks (+6000), Colorado Rockies (+10000)
The rest of the NL West can only dream of potentially fighting for a second wild-card berth, and even that seems optimistic for these three teams.
San Francisco could benefit from the return of Buster Posey, but the aging catcher is likely past his prime now. The Giants aren't exactly in rebuilding mode yet, though this could be the year they start dumping older talent in an effort to restock the farm system.
---
NL West Odds (via PointsBet)
Los Angeles Dodgers: -304
San Diego Padres: +195
San Francisco Giants: +5000
Arizona Diamondbacks: +6000
Colorado Rockies: +10000
---
The Diamondbacks didn't make any significant changes in the offseason, which makes it hard to see them posing any threat to the Padres or Dodgers. If Madison Bumgarner can recapture his San Francisco form, and if Zac Gallen turns into a stud, and if Ketel Marte hits like a superstar, this team could play meaningful baseball late in the year – but that's a lot of ifs.
Meanwhile, the Rockies bring a younger team into 2021 without the services of Nolan Arenado, and look destined for a last-place finish. If they trade away shortstop Trevor Story, the situation could get even more dire, with a 100-loss season certainly in play. Colorado fans don't have much to look forward to in 2021, and can only hope the team finds a way forward in the seasons to come.