Someone has to win the NL Central. After 162 games, one of the five teams will emerge as a champion and earn an automatic berth to the playoffs. But in a division without any serious World Series contenders, it's an open question who will take that title, and whether anyone will even post a winning record.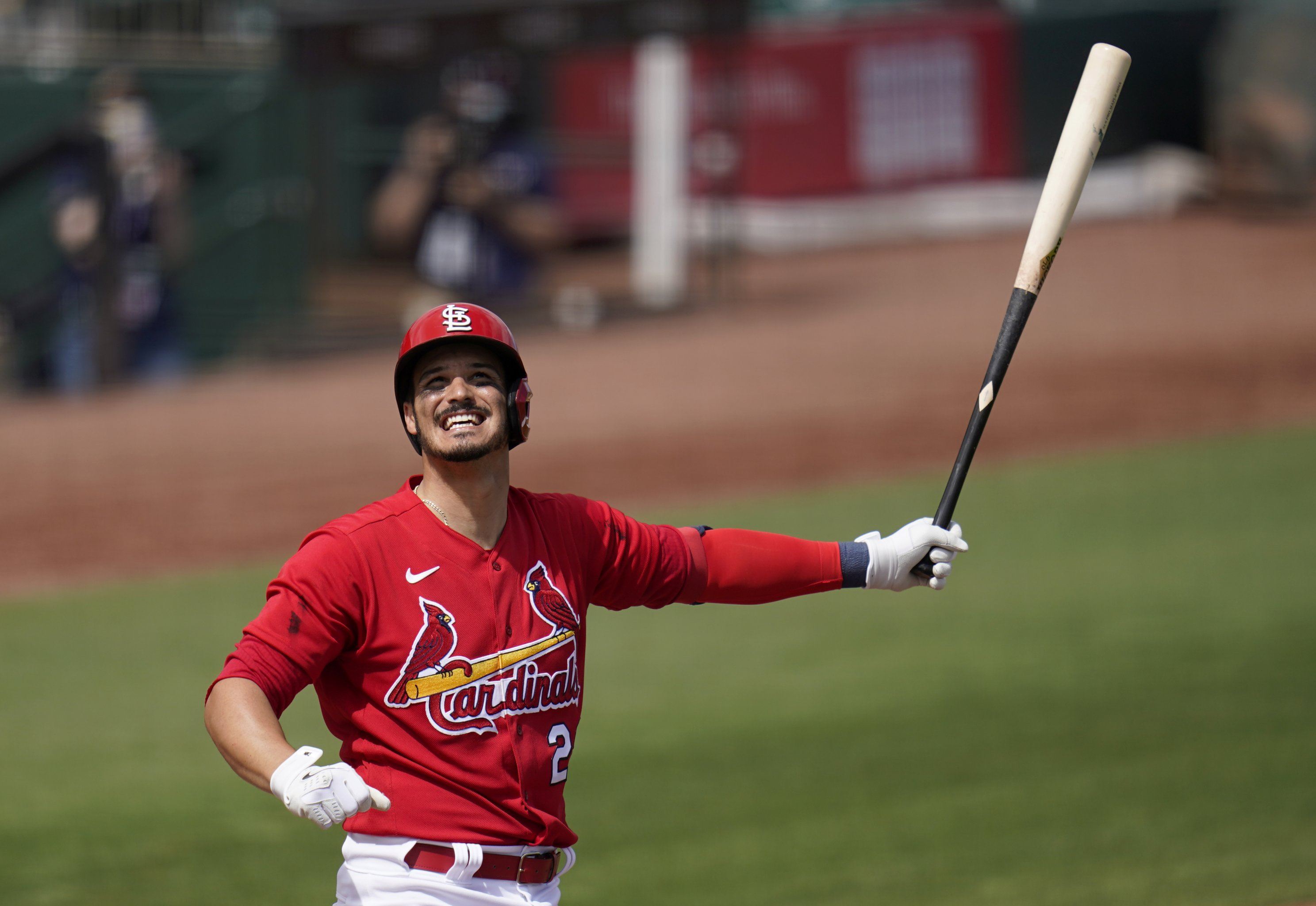 Chances are that someone will manage to outpace their expectations, but FanGraphs projects only the Brewers – with a paltry 83 wins – to finish above .500. But mediocrity can also breed parity, and the lack of overwhelming talent on any roster could result in an exciting four-team race in the NL Central for bettors and fans alike.
St. Louis Cardinals (+105 to win NL Central)
The Cardinals made the biggest move in the division this offseason, picking up third baseman Nolan Arenado from the Colorado Rockies for the low price of four prospects and Austin Gomber. The addition of one of baseball's most potent offensive weapons might be enough to place the Cardinals in control of the NL Central race.
Nolan Arenado's 1st HR as a Cardinal!

🎥: Amateur Footage pic.twitter.com/MtIwIlbB1j

— St. Louis Cardinals (@Cardinals) March 29, 2021
Other than that, St. Louis returns most of the team that grabbed a wild-card position last year before losing in the first round of the playoffs. At least the Cardinals won a game against the San Diego Padres, something none of the other three teams in the division to reach the postseason accomplished. With a relatively balanced roster and few glaring holes, St. Louis looks like a safe pick to remain in contention from start to finish.
Milwaukee Brewers (+300)
The Brewers underperformed in the shortened 2020 season, going just 29-31 to sneak into the playoffs before being swept by the Dodgers in the first round. The disappointing record coincided with a weak year from Christian Yelich, who hit just .205 with 12 home runs and 22 RBIs after two straight MVP-caliber seasons.
---
NL Central Odds (via DraftKings Sportsbook)
St. Louis Cardinals: +105
Milwaukee Brewers: +300
Cincinnati Reds: +330
Chicago Cubs: +425
Pittsburgh Pirates: +6500
---
If Yelich bounces back, the Brewers might very well become the favorites to win the NL Central. Milwaukee still boasts a solid starting rotation and a dominant bullpen anchored by Josh Hader and Devin Williams. The additions of Kolten Wong and Jackie Bradley Jr. should also solidify the Brewers defense, a key improvement for a team that may be relying on shutting teams down late to hang on for wins.
Cincinnati Reds (+330)
The Cincinnati Reds not only failed to win a game after reaching the playoffs last year, but were shut out twice by the Braves to end their season. That was frequently a problem for the Reds, who relied on the home run to a huge extent, even in the current long ball-crazed era. When several hitters underperformed, that left few ways for this team to cobble together offense in the postseason.
Jesse Winker is his name, hitting leadoff homers is his game. #RedsST 🌵⚾️ pic.twitter.com/08yzrKyfSk

— Cincinnati Reds (@Reds) March 28, 2021
With Trevor Bauer leaving after his Cy Young-winning performance in 2020, the Cincinnati rotation looks to be a significant question mark. Luis Castillo and Sonny Gray should provide plenty of quality innings, but who comes after them could determine whether the Reds can fight for the NL Central title in 2021.
Chicago Cubs (+425)
The Cubs saw significant players both come and go during an offseason that seemed to lack direction. After being swept by the Marlins in the opening round of the 2020 playoffs, Chicago traded away starter Yu Darvish to San Diego for some low minors prospects, then brought back Joc Pederson and Jake Arrieta.
Leaving camp in style.@WContreras40 pic.twitter.com/eDiBSmKDro

— Chicago Cubs (@Cubs) March 29, 2021
The result is a middling team that might make one last run at the playoffs behind Kris Bryant, Javier Baez, and Anthony Rizzo. Just as likely, the Cubs could end up falling out of contention and selling off their talent to go entirely into rebuilding mode for the future.
Pittsburgh Pirates (+6500)
Even in the weakened NL Central, the Pittsburgh Pirates don't have the firepower to contend. Instead, Pittsburgh will continue to rebuild around young talent like third baseman Ke'Bryan Hayes, who hit .376 with five homers in just 24 games in a promising rookie campaign last year. The Pirates' main goal in 2021 might be keeping Hayes happy so that they have a chance to extend his contract as they look toward the future, which may still be several years away.