The Cleveland Browns are struggling to contain a COVID-19 outbreak in their locker room, which has decimated their running backs after starter Nick Chubb and backups Demetric Felton and John Kelly tested positive.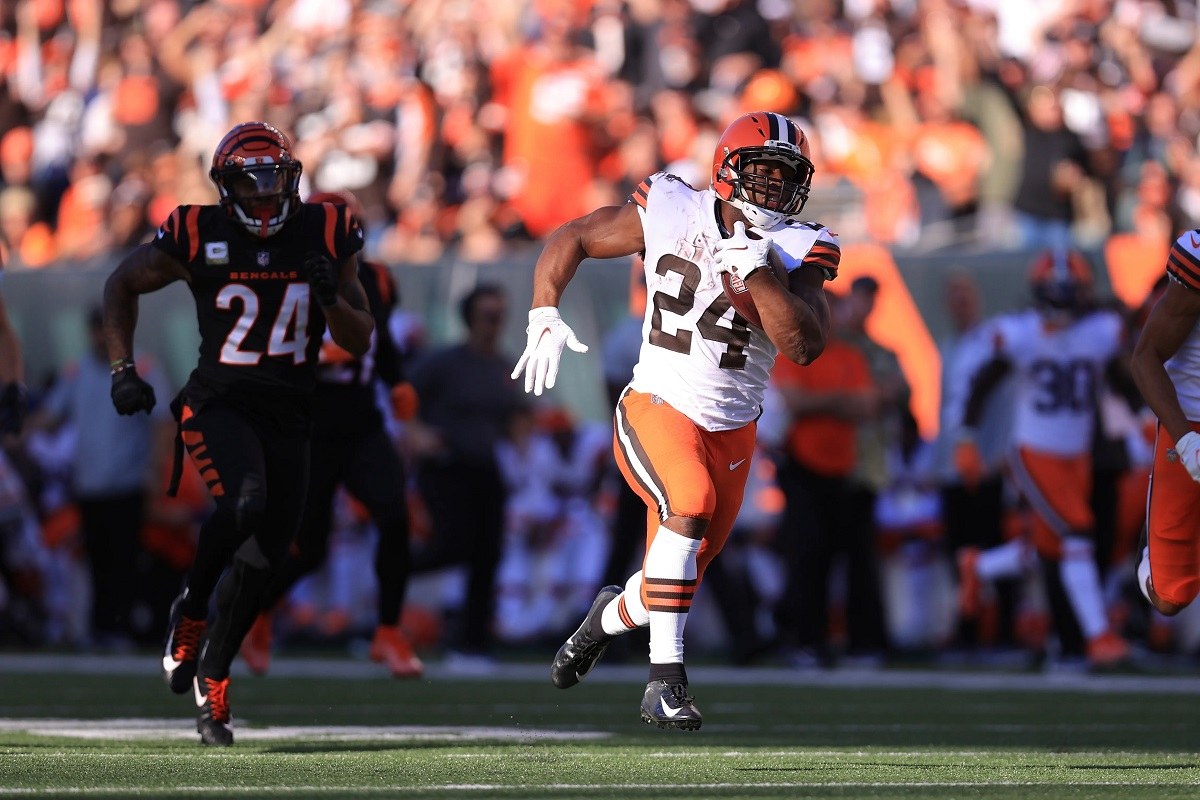 Before contracting COVID, Chubb led the Browns with 721 yards on 6.0 yards per carry, helping him accrue six touchdowns in just seven games.
In addition to missing Chubb, the Browns won't have Kareem Hunt in the lineup this week. Hunt missed the last three games with a calf injury. He was slated to come off the IR this week, but he won't play against the Patriots. Hunt was second on the team in rushing with 361 yards and five touchdowns in six games.
After the COVID outbreak, the Browns have just one running back remaining on their roster, with D'Earnest Johnson getting the start. Johnson has done a stellar job on short notice (195 yards for 5.3 yards per carry and two touchdowns), but if he goes down with an injury, the Browns are screwed.
All of the Browns running backs are vaccinated, so there's a slim chance Chubb and Hunt can be cleared to play on Sunday if either of them tests negative twice in a 24-hour period.
"We'll see in terms of their availability," said head coach Kevin Stefanski. "We'll see how this week goes. If they're unable to make it back, D'Ernest Johnson, obviously, is our starter."
The Browns are trying to sign Royce Freeman if he clears waivers. In the meantime, the Browns signed Brian Hill to their practice squad and hope he can learn the playbook in time to suit up on Sunday as Johnson's backup.
The Browns boast the top rushing offense in the NFL with 1,442 yards in nine games. They averaged 160.2 rushing yards per game, which is ranked #2 behind the Baltimore Ravens (161.6).