The NHL returns to action on Wednesday for a season that should provide a bit of normalcy for fans, while still retaining a few changes in deference to the COVID-19 pandemic. That means that this week is NHL fantasy hockey draft time, a daunting prospect if you're not up to date on what's happening in the league.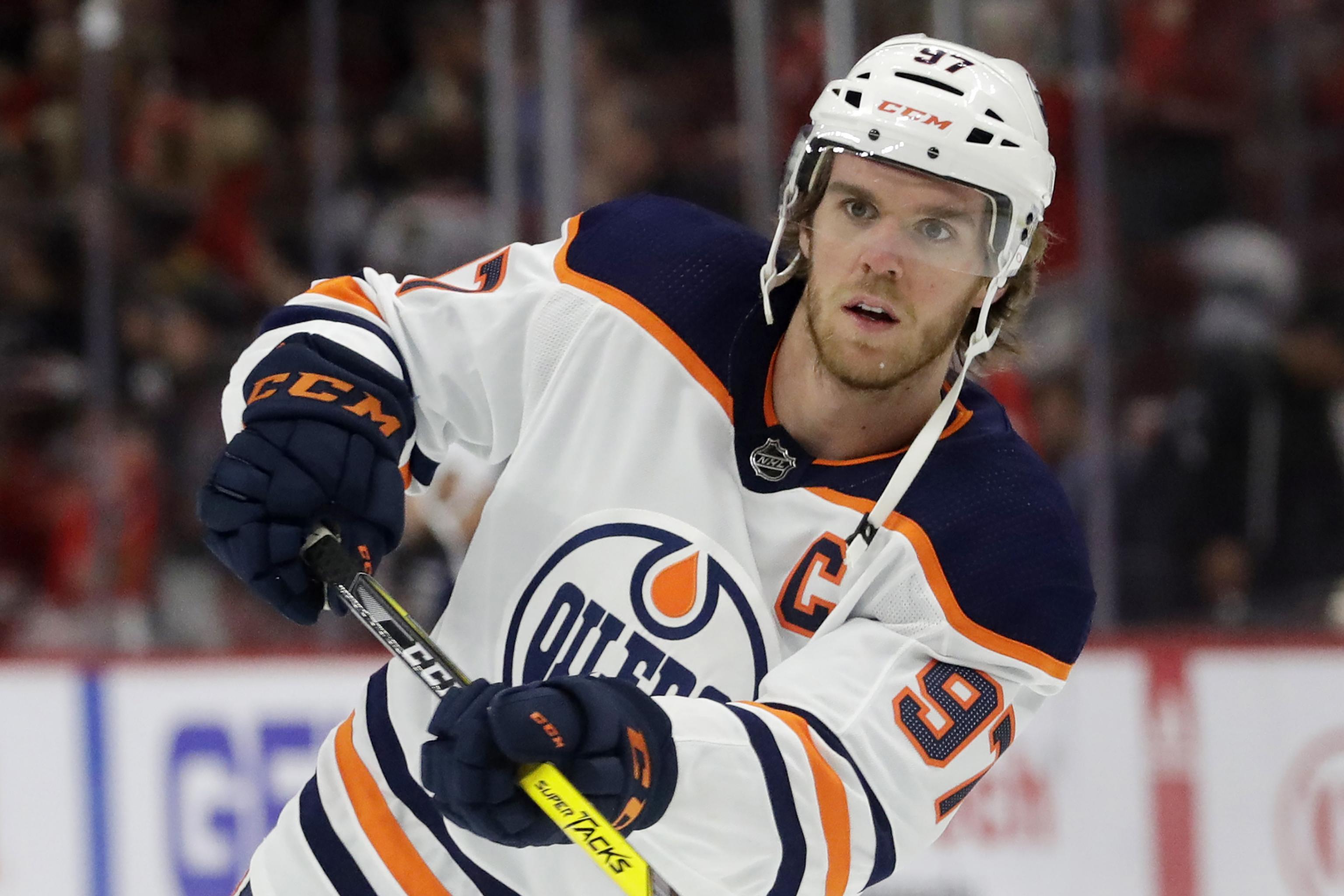 But even if you don't know every team's third-line wingers or backup goaltender, you can still be competitive with your hockey-crazed friends. We've got the tips and advice you need to jump right into your next fantasy hockey league with confidence or, at least, a fighting chance.
Know Your Stars
We're not expecting you to memorize every NHL player or come up with a ranked list of your 200 top picks. But, before you begin your NHL fantasy draft, be sure to at least familiarize yourself with the players who you'll see on the board for the first few rounds.
If you're lucky enough to grab one of the top three picks, you're almost always going to be targeting Nathan MacKinnon, Connor McDavid, or Leon Draisaitl. Choosing anyone else will earn you some sideways looks from your opponents. And while you probably won't take a defenseman or goaltender in the first round, it's worth making a list of the top targets at each position so you're not out in the cold when you want to start rounding out your roster.
Read the Rules
Here's a key point to consider: fantasy hockey leagues run under a myriad of different rule sets. Is this a weekly head-to-head league, or a season-long rotisserie contest? Do you get points for things like goals and saves, or are you simply trying to win categories against your opponents?
This can impact your overall draft strategy in a few ways. The main one is knowing which players can help with which categories. Does your league include faceoffs? Prioritize centers over wingers. Are blocked shots and hits included? Defenders may be more valuable than you think. And, if you need to rack up penalty minutes, even a goon might provide some late-round value.
Evaluate Goalie Scoring
Goaltenders will take only a small percentage of your roster spots, but could have an outsized impact on your results. If your fantasy hockey league uses eight scoring categories for skaters and only five for goalies, it might make sense to heavily focus on skaters. But if you can only roster two goaltenders, each one will be extremely important to your scoring, meaning you may want to bump the elite netminders up in your rankings.
NHL Injuries and Illnesses
Before your draft, scan the NHL injury wire to make sure none of your targeted players will be missing any significant time. On the other hand, be aware of players who might be out for just a week or two due to a minor injury or a stint on the COVID-19 list. These players may slip in the draft, but could still prove valuable later in the season.
Plus/Minus and Wins
While most categories track individual performance, a couple are heavily influenced by the quality of a player's team. If your NHL fantasy league uses plus/minus as a category, you should bump up the value of players on top teams like the Colorado Avalanche and Tampa Bay Lightning. All players on the ice will benefit as these teams build up their goal differential, so even a defender who rarely scores can excel in the plus/minus column.
Similarly, most leagues track goaltender wins. Obviously, this tracks with team wins as well. While goalies contribute a lot to their team, even an average goaltender on a great offensive squad will accumulate tons of wins, increasing their fantasy hockey value.
When in Doubt, Play Favorites
Feeling stumped late in the draft? Don't be afraid to pull up the list of remaining players from your favorite team and pick from them. Chances are, you aren't losing too much value on your bench slots. On the other hand, you'll have an easier time following these players, and you'll have more fun when you can root for your real and fantasy teams at the same time. If nothing else, you'll figure out if they're underperforming and you need to hit the waiver wire more quickly than with players you've never heard of in another division you don't watch.