The NFL Players Association (NFLPA) says that it has significant issues with the NFL's position on sports betting after seeing executive Jocelyn Moore speak at a Congressional hearing on the subject last week.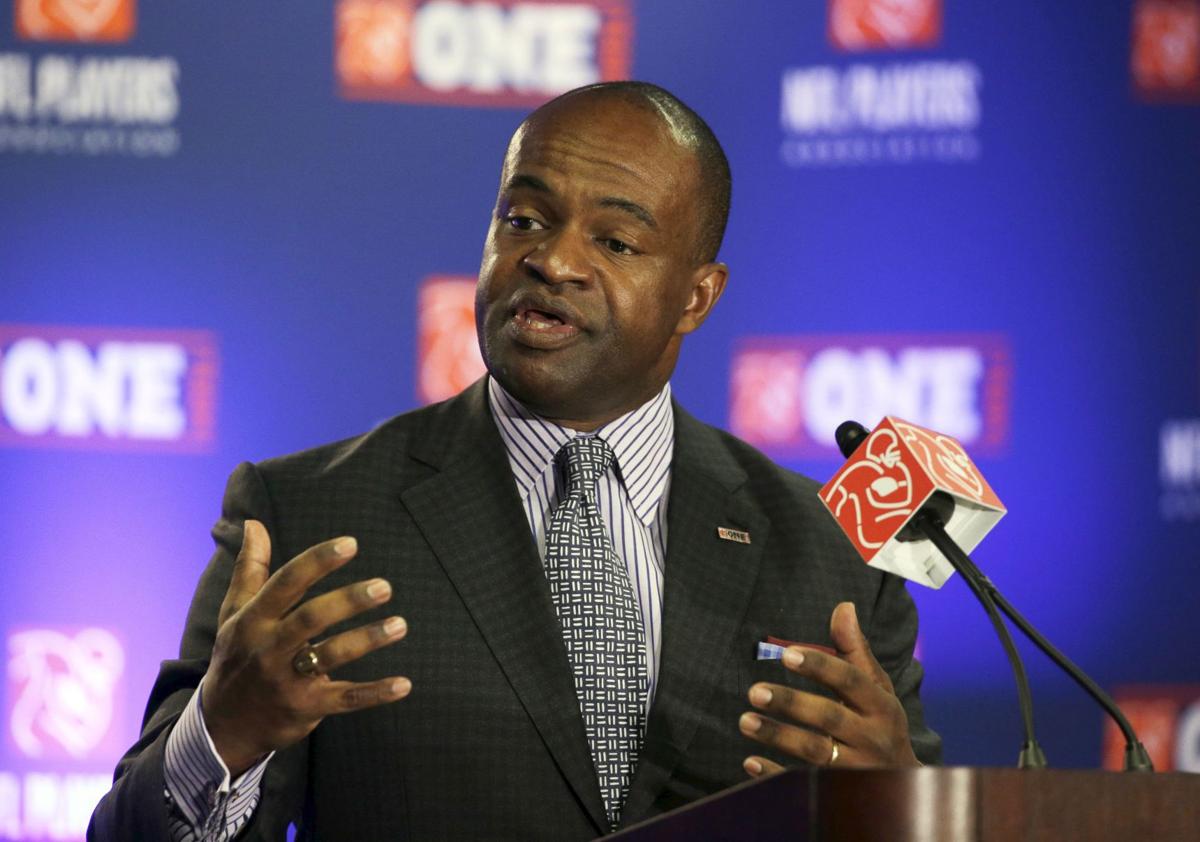 Speaking to ESPN, NFLPA executive director DeMaurice Smith said that the league is not taking the steps necessary to protect the integrity of NFL football, and chastised the league for not working closer with players on crafting a position on issues related to sports betting.
NFLPA Unsatisfied by League Testimony
Moore, the NFL vice president of communication and public affairs, was one of five witnesses to speak in front of the House Subcommittee on Crime, Terrorism, Homeland Security and Investigations last week. In her testimony, Moore said that the NFL wanted a federal framework to oversee sports betting in the United States, one that would require the use of official league data for settling wagers.
"Without continued federal guidance and oversight, we are very concerned leagues and states alone will not be able to fully protect the integrity of sporting contests and guard against the harms Congress has long associated with sports betting," Moore said during her testimony.
That testimony did little to convince Smith that the NFL was truly concerned with game integrity, however. For instance, he pointed out that the NFL does not prohibit owners from having investments in gambling-related operations, only limiting how much an owner can own and how much of an entity's revenue can come from the gaming industry.
"It is still a league that allows owners to be stakeholders in gambling operations, yet continues to message sort of a myopic approach," Smith told ESPN.
Smith Says League Not Working with Players
Smith also said that while the NFLPA has approached the league in an attempt to work together on forming sports betting policies, the NFL's response has been underwhelming.
"If they're not willing to work with the players as partners in this, my concern is that once the 'integrity genie' is out of the bottle it's going to be impossible to get it back in," Smith told ESPN.
Smith also criticized the league for drawing a stark difference between traditional sports betting and daily fantasy sports, noting that the same inside information would be just as valuable to a DFS player as it would be for a bettor.
Put all of these issues together, Smith told ESPN, and it shows that the league isn't working hard enough to protect the integrity of their product.
"I have a large and significant concern that many of the things that they should be thinking about and should be doing don't come anywhere close to achieving that goal," he said.
The sudden focus on integrity may strike some as dubious, as betting on the NFL has been going on for as long as the league has existed, and regulated channels are easier to police than corner bookies. But it is also true that legalized wagering will probably turn even more fans into bettors. A recent study conducted by Nielsen Sports and commissioned by the American Gaming Association found that legal sports betting could increase the league's annual revenues by $2.3 billion, mostly due to increased viewer engagement.