If you like betting underdogs, then you're already aware that the dogs prevailed in Week 1 action, with an 11-5 record against the spread, and a 9-7 clip straight up.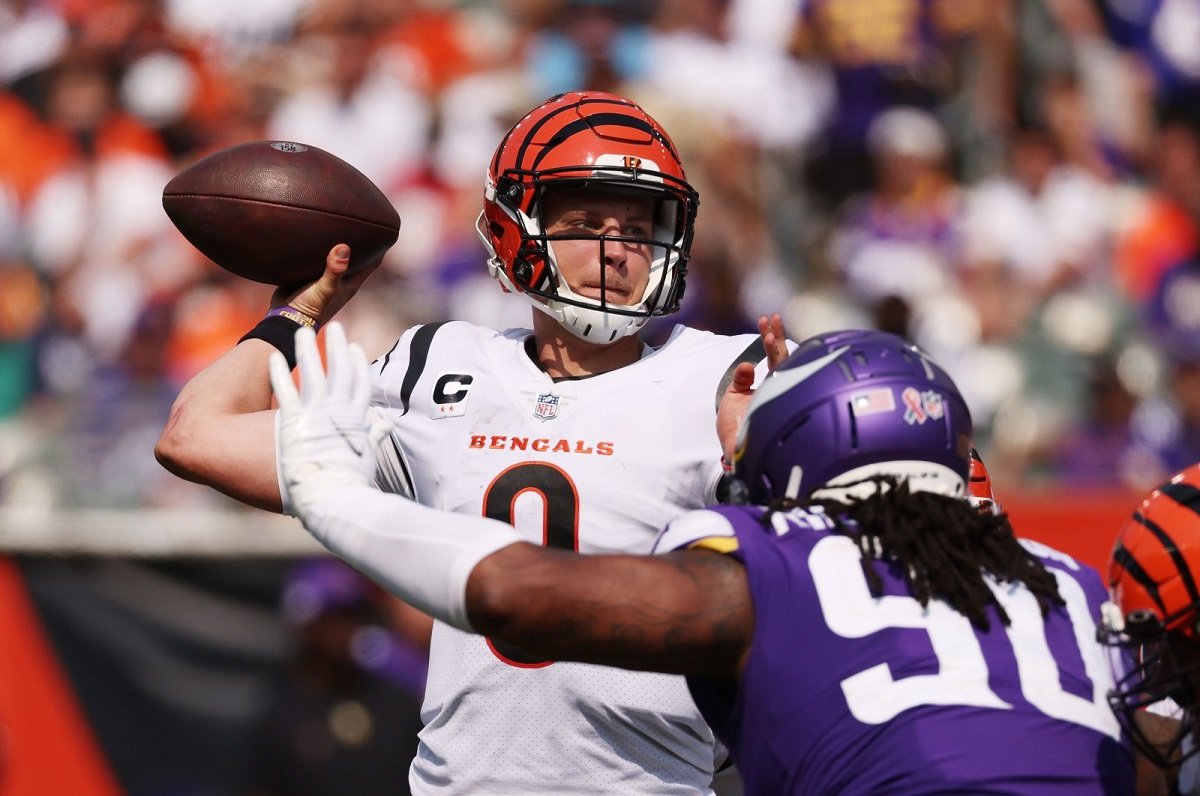 ESPN reported that underdogs went 9-7 straight up during the first week of action for the first time since 1983. Only the Detroit Lions and Cleveland Browns beat the spread as dogs, but failed to win outright. The Browns blew a big lead in the first half against the Kansas City Chiefs, but Patrick Mahomes worked his magic and the Chiefs took advantage of several bad plays from the Browns to squeak out a 33-29 victory.
Overall, Week 1 home dogs went 4-2 ATS but only 3-3 straight up.
---
NFL Week 1 – Winning Dogs
TNF: Dallas Cowboys +9 vs. Tampa Bay Bucs
Philadelphia Eagles +3.5 vs. Atlanta Falcons
Pittsburgh Steelers +6.5 vs. Buffalo Bills
Cincinnati Bengals +3 vs. Minnesota Vikings
Detroit Lions +9.5 vs. San Francisco 49ers
Arizona Cardinals +2.5 vs. Tennessee Titans
Houston Texans +3 vs. Jacksonville Jaguars
Cleveland Browns +5.5 vs. Kansas City Chiefs
Miami Dolphins +3.5 vs. New England Patriots
New Orleans Saints +3.5 vs. Green Bay Packers
MNF: Las Vegas Raiders +3 vs. Baltimore Ravens
---
In the season opener in Tampa Bay, the Super Bowl champion Bucs held onto a 31-29 victory over the Dallas Cowboys, but the Cowboys covered as a +9 dog.
The week concluded with the Las Vegas Raiders winning outright on Monday Night Football as a +3 home dog at Allegiant Stadium in Las Vegas. The Baltimore Ravens lost to the Raiders in overtime, 33-27.
Week 1 Covers: Seahawks, Chargers, Panthers, Rams, Broncos
Only five teams covered the point spread in Week 1, and favorites went 5-11 in the opening week.
The Carolina Panthers beat and covered against the New York Jets with a big win for ex-Jets quarterback Sam Darnold, who torched his old team. The Seattle Seahawks covered a -3 point spread against the Indianapolis Colts when the Colts failed to pull off a cover as a home dog.
The Washington Football Team were a +2 home dog, but failed to cover when they lost by four points against the LA Chargers. WFT lost starting quarterback Ryan Fitzpatrick to a hip injury and backup QB Taylor Heinicke kept the game close, but the Chargers refused to let them in the back door.
The Denver Broncos covered a field-goal point spread against the lowly New York Giants. The Broncos should have won by 20 points, but the Giants made the game look closer with six garbage-time points. The LA Rams, led by Matthew Stafford's Hollywood debut, defeated the Chicago Bears 34-14 on Sunday Night Football and easily covered at -9.5.