Patrick Mahomes from the Kansas City Chiefs enters the upcoming NFL season as the consensus favorite to win the MVP at +500 odds, according to a recent update by DraftKings. Mahomes is seeking his second MVP award in the last four seasons.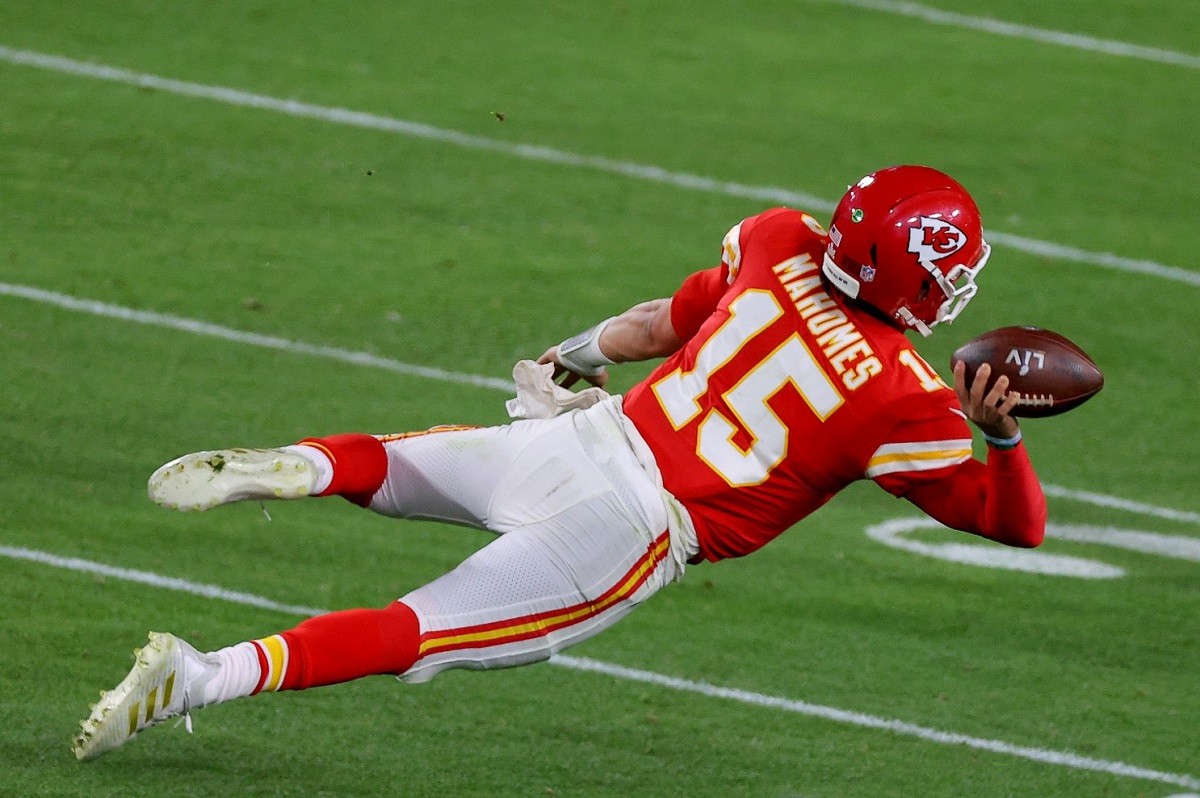 Aaron Rodgers from the Green Bay Packers is the defending MVP winner and the second-highest name on the board at +1000 odds to repeat as the NFL MVP. Rodgers won three MVP awards and is seeking a fourth in his final hurrah with Green Bay, which would put him in second overall behind Peyton Manning's five MVP crowns.
---
Patrick Mahomes +500
Aaron Rodgers +1000
Josh Allen +1200
Russell Wilson +1400
Tom Brady +1400
Lamar Jackson +1600
Kyler Murray +1600
Dak Prescott +1800
Mathew Stafford +1800
Justin Herbert +1800
Ryan Tannehill +2800
Deshaun Watson +3500
Mat Ryan +3500
Baker Mayfield +3500
Kirk Cousins +3500
Jameis Winston +4000
Joe Burrow +4000
Christian McCaffery +4000
Tua Tagovailoa +4000
Derrick Henry +5000
---
Tom Brady won the MVP three times and is also seeking a fourth trophy. You can back Brady at +1400 odds to win a fourth NFL MVP.
If you like interesting stats, the last time the MVP also won the Super Bowl occurred during the 1999 season. Kurt Warner won the MVP for the St. Louis Rams and then went on to win Super Bowl 34. So, if you want your favorite team to win the Super Bowl this year, don't root for your quarterback to win the MVP.
In the 1990s, running backs and quarterbacks split the MVP trophy, but since the turn of the century, quarterbacks have dominated the MVP voting. A running back hasn't won the MVP in 15 years, and only two won the MVP since 2001.
LaDainian Tomlinson from the San Diego Chargers is the last NFL running back to win the MVP back in 2006. In 2005, Shaun Alexander posted a monstrous season with the Seattle Seahawks to win the MVP.
Christian McCaffrey from the Carolina Panthers is the highest running back on the futures board at +4000 odds to win the 2021 NFL MVP. Derrick Henry of the Tennessee Titans has been the leading rusher in the NFL for the past two seasons and is +5000 odds to win MVP this year. Dalvin Cook is the only other running back with decent odds at +6000.