COVID-19 continues to wreak havoc on the NFL, with numerous players under threat of missing action in Week 16. That will likely provide opportunity in DFS, as reserves with low fantasy salaries are thrust into starting roles.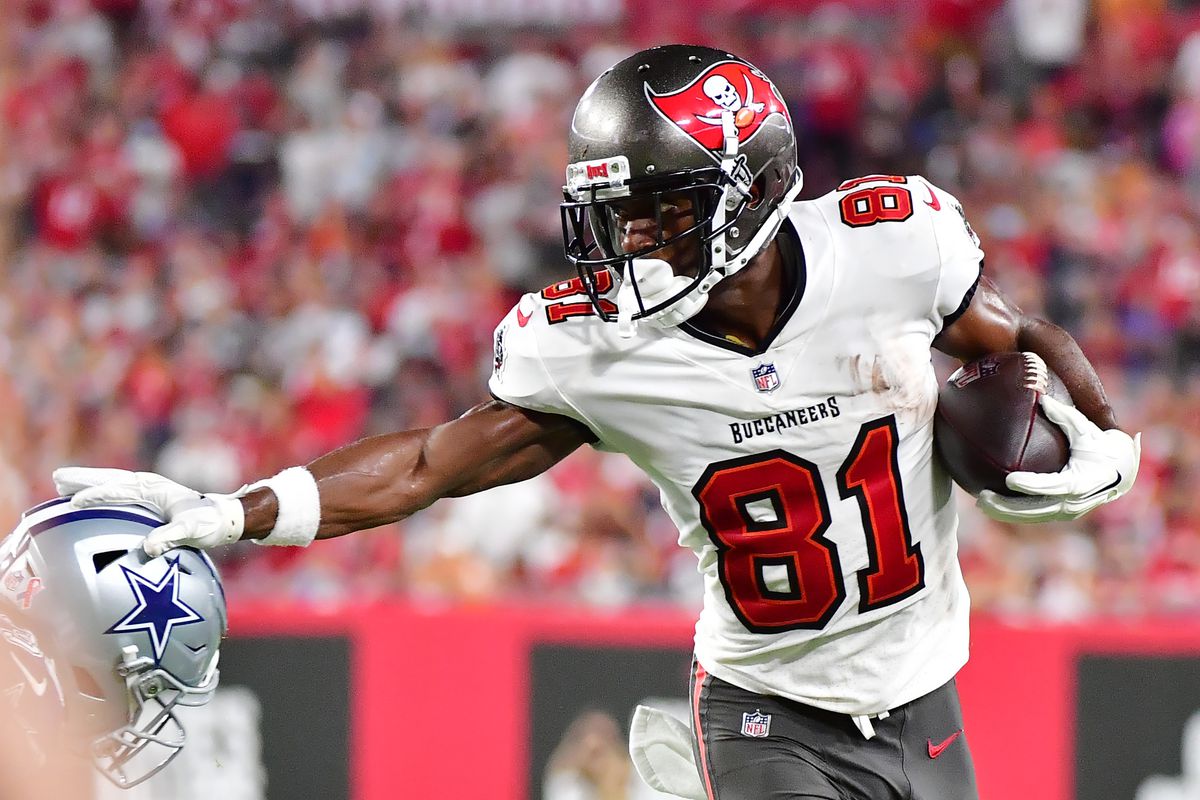 Here are five players under $5,000 on DraftKings to consider this Sunday.
Justin Jackson, Chargers RB ($4,200)
It's still unknown as of publication time whether starter Austin Ekeler will be removed from the COVID-19 list and be able to play on Sunday, but Jackson may be worth a DFS slot at this price regardless. Ekeler still suffers from a banged-up ankle, which resulted in Jackson getting 13 carries (for 86 yards) last week against the Chiefs. Jackson could see a similar workload in Week 16 even if he doesn't start, and this week he'll face the Texans and their poor run defense.
Antonio Brown, Buccaneers WR ($4,900)
Hot take: the Bucs won't get shut out again this week. So, assuming that, Tom Brady will likely be missing his top two pass-catchers. Chris Godwin is out for the season with a hurt knee, and Mike Evans could miss Week 16 if his hamstring doesn't heal in time. That would leave Brown, who has enjoyed some breakout games this season, as the No. 1 receiver.
Mecole Hardman, Chiefs WR ($3,500)
Both Tyreek Hill and Travis Kelce were placed on the COVID-19 list this week, meaning that either or both could miss Week 16. That could put Hardman in line for top receiver duties, which would be an incredible value at this low salary.
Nico Collins, Texans WR ($3,400)
As nice a value as Hardman could provide, here's someone a little cheaper. COVID-19 has also hit the Texans, including top receiver Brandin Cooks. This means rookie Collins is in line for No. 1 receiver status in Week 16. He's enjoyed some solid outings this season, including five catches for 69 yards two weeks ago.
Noah Fant, Broncos TE ($4,400)
Fant has provided a steady pass-catching presence for the Broncos. Last week, he caught five passes for 57 yards. He had 16 receptions for 155 yards in his previous four games. While Fant's lack of touchdowns (just three on the season) has kept his numbers down, he's provided a nice floor, averaging nearly 10 fantasy points per game on DraftKings.