New Jersey sportsbooks did big business in their first partial month of operations, taking in over $16.4 million in bets during June.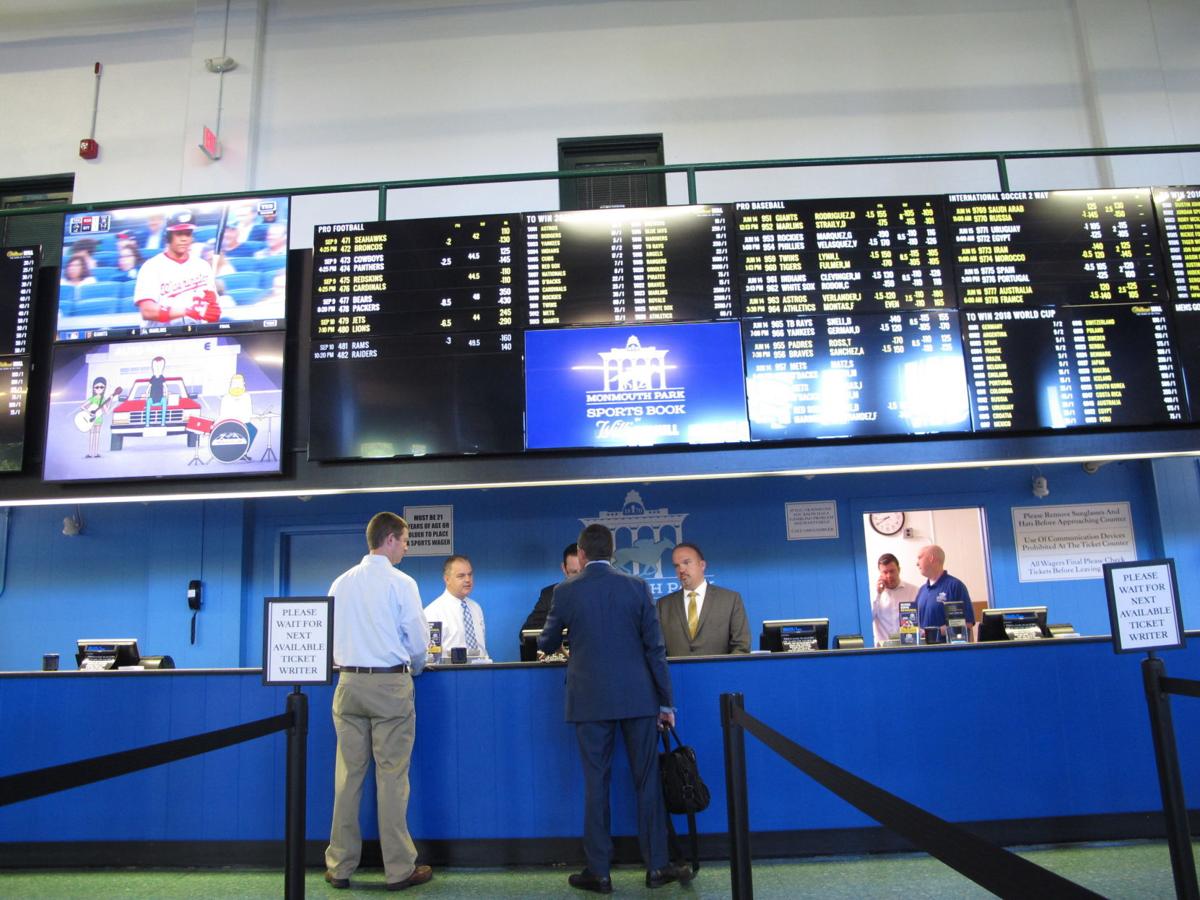 The first legal sports bets began being accepted at Monmouth Park and the Borgata casino on June 14, with the Ocean Resort Casino in Atlantic City also opening a sportsbook when the resort opened on June 28.
Outstanding Bets Cloud Profit Figures
The Division of Gaming Enforcement released their first sports wagering report on Thursday, which showed that the sportsbook recorded gross revenues of just under $3.5 million during June.
Like Delaware, that number is a cash figure, and overstates the final profit that the sportsbooks will see. There are about $1.2 million in outstanding winning tickets that have yet to be redeemed, while another $1 million in bets are outstanding on future events, including the World Cup.
Still, that leaves $1.2 million in winnings on $15.36 million in settled wagers, for a hold percentage of about 7.8 percent. That would suggest a very good month for the bookmakers, as Nevada sportsbooks have averaged around a 5.5 percent profit historically.
The biggest winner so far is undoubtedly Monmouth Park, which collected $2.3 million in gross revenue during June. That's great news for a track that was one of the driving forces behind New Jersey's efforts to legalize sports betting, and one that has said it will need the revenue from a sportsbook to thrive.
"We are extremely pleased with our numbers," Dennis Drazin, president and CEO of Monmouth Park operator Darby Development LLC, told the Asbury Park Press. "To be generating these numbers early, and it's not even football season yet, speaks enormously of the potential for when football season comes around."
The Borgata took in nearly $1 million in gross revenue, while Ocean earned just over $192,000 in its first few days of operation.
New Jersey Dwarfs Delaware 
While football is expected to be the biggest revenue driver for the sportsbooks – NFL and college football wagers accounted for 36 percent of the Las Vegas sports betting market last year, according to the UNLV Center for Gaming Research – baseball has taken the top position for the time being. The books took in more than $10 million in MLB wagering in June, with soccer betting (driven by the World Cup) accounted for another $2.2 million in action.
The numbers coming out of New Jersey are already showing its potential to be a far bigger market than Delaware. The first reports from Delaware covered 20 days in June, during which the state's three sportsbooks took in about $7 million in handle.
That means that New Jersey is taking in nearly three times as much handle as Delaware on a daily basis. That disparity could grow as additional Atlantic City casinos and racetracks open sportsbooks, and as mobile betting options are released in the state.
While the early handle has been exciting for tracks and casinos, it hasn't generate much revenue for the state. New Jersey collected just under $300,000 in taxes on sports betting from June, though officials expect that number to rise significantly as the market matures.