The Los Angeles Clippers have two big home games in LA this weekend including a revenge game against the sizzling Utah Jazz, but both Kawhi Leonard and Paul George are dinged up. The Brooklyn Nets already made the most of their trip to Hollywood with a big win over the Lakers, but can they beat the Clippers and sweep both LA pro teams?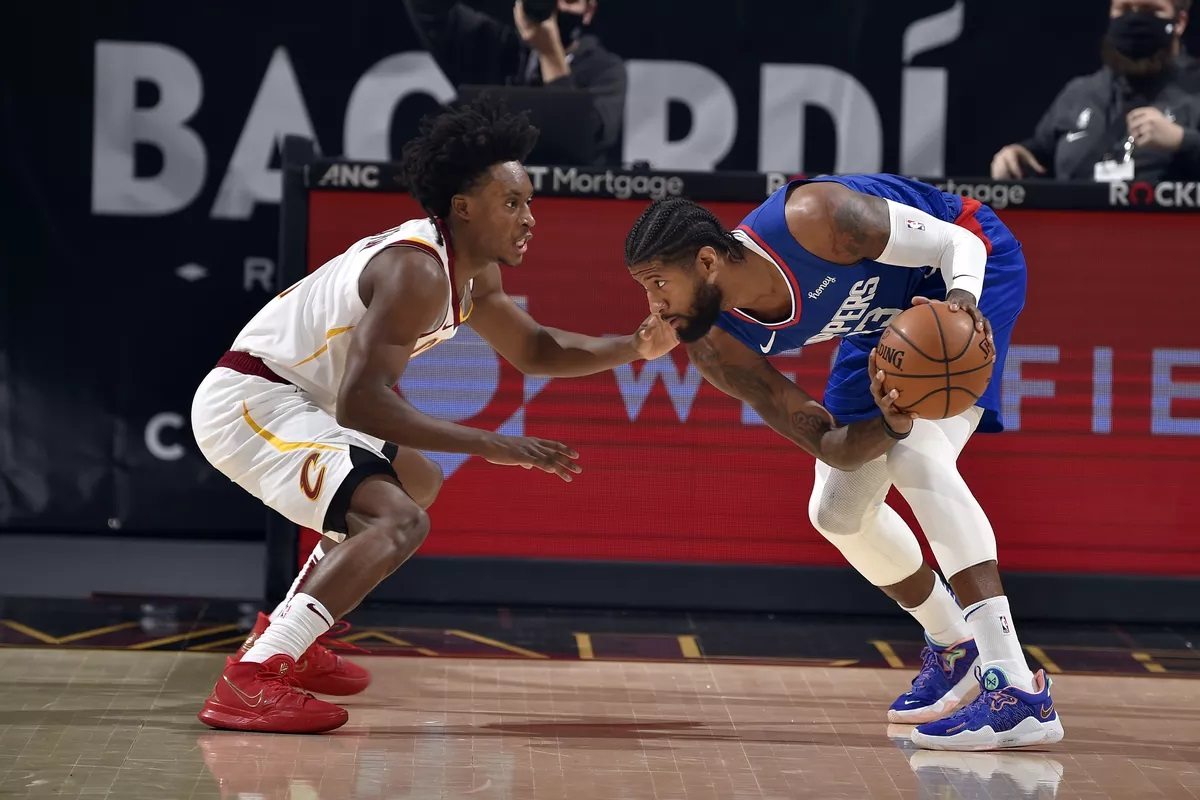 Zion Williamson and the New Orleans Pelicans (12-16) have two home games against top-tier playoff squads when the Phoenix Suns and Boston Celtics blow into the Big Easy. It's not easy for the Pelicans to pick up ground during a tough stretch on their schedule.
---
Denver Nuggets at Cleveland Cavs
Phoenix Suns at New Orleans Pelicans
Utah Jazz at LA Clippers
Indiana Pacers at Houston Rockets
Golden State Warriors at Charlotte Hornets
Miami Heat at LA Lakers
Phoenix Suns at Memphis Grizzlies
Boston Celtics at New Orleans Pelicans
Detroit Pistons at Orlando Magic
Denver Nuggets at Atlanta Hawks
Brooklyn Nets at LA Clippers
---
The Cleveland Cavaliers and Houston Rockets are on hideous losing streaks, but might have to wait until next week to finally get out of their respective ruts. Both the Milwaukee Bucks and Sacramento Kings have lost five games in a row.
Friday: Jazz/Clips Again
Denver Nuggets (15-13) at Cleveland Cavs (10-19)… The Cavs are desperate to end their losing streak, but that won't happen if Nikola Jokic (27.4 ppg, 11.1 rebounds, and 8.6 assists) and Jamal Murray (19.4 ppg) have anything to say about it. The Nugs aren't in the best of shape. They're 3-5 in their last eight games and lost two in a row, including a 2-point loss against the Washington Wizards. The Cavs are the second-worst team in the NBA with a 10-19 ATS record. Fade away!
Phoenix Suns (17-10) at New Orleans Pelicans (12-16)… Devin Booker (24.4 ppg) and Chris Paul (17.2 ppg and 8.2 assists) throw down against Zion Williamson (25 ppg) and Brandon Ingram (23.6 ppg). The Suns have the second-best record ATS at 17-10. If you like betting overs, the Pelicans are tied for the second-best totals record at 20-8.
Utah Jazz (24-5) at LA Clippers (21-9)… The Jazz won nine in a row and 19 out of their last 20 games. They lead the NBA with an 11-3 record against winning teams and have the best ATS record at 22-7. Mike Conley and his sore hamstring will be a game-time decision. Both Kawhi and PG-13 are questionable for the Clippers.
Saturday: Heat/Lakers Finals Rematch
Indiana Pacers (15-14) at Houston Rockets (11-17)… Fading the Rockets and betting the under has been a profitable strategy this season. The Rockets are 11-17 ATS (third-worst) against the spread record in the league. The under is 16-11-1 in Houston games this season. Domantas Sabonis recently torched the Timberwolves for a triple-double. Houston rookie Jae'Sean Tate averages 12.8 ppg and 5.7 rebounds per game.
Golden State Warriors (16-13) at Charlotte Hornets (13-15)… Rookie LaMelo Ball and the upstart Hornets are currently in the #8 playoff spot in the East. Ball gets a shot at Steph Curry on Saturday. The Warriors love beating up on bad teams with an 11-2 record against sub-.500 teams.
Miami Heat (12-17) at LA Lakers (22-8)… These two teams haven't met since the Lakers defeated the Heat in the 2020 NBA Finals. The Heat have a losing record, yet are the favorites to win the Southeast division. Jimmy Buckets and the Heat are fade-worthy at 10-18-1 ATS as one of the worst in the league. The Lakers are ranked second in defense (105.8 ppg) and second-best at hitting unders with a 19-11 record. Anthony Davis is out for four weeks and everyone wants to know how much he's going to be missed.
Phoenix Suns (17-10) at Memphis Grizzlies (12-12)…Devin Booker vs. Ja Morant will be a fun matchup between two young guns, but only Booker gets to date Kendall Jenner. The Griz are on the Western Conference playoff bubble.
Sunday: Nets/Clips Joust, Pistons/Magic in a Bum Fight
Boston Celtics (14-14) at New Orleans Pelicans (12-16)… The slumping Celtics are 6-11 in their last 17 games. They have a tough road opponent against Zion and the Pelicans, who are ranked #8 in the NBA in scoring with 114.8 ppg.
Detroit Pistons (8-20) at Orlando Magic (11-18)… Two bad teams meet. One of them has to win, right? The banged-up Magic host the worst team in the league. Keep an eye on Detroit rookie Saddiq Bey, who is averaging 13.6 ppg this month.
Denver Nuggets (15-13) at Atlanta Hawks (12-16)… High-scoring Denver is the second-best team in the NBA at beating overs with a 20-8 clip. Trae Young vs Jamal Murray will be a fun matchup, along with John Collins vs Nikola Jokic.
Brooklyn Nets (19-12) at LA Clippers (21-9)… Kevin Durant's hamstring kept him out of the last couple of games for the Nets. No one hits the over more than the Nets at 22-8. The Nets are also 11-3 against winning teams this season, including a blowout against LeBron James and the LA Lakers on Thursday night. The Clips catch the road-weary Nets in their fifth and final road game to cap off a lengthy run against Western Conference teams.