Trade rumors involving the Los Angeles Lakers and Philadelphia 76ers were taken off the table after a Russell Westbrook and Ben Simmons swap were shot down. However, there's been a lot of chatter in Hollywood about the Lakers acquiring John Wall in a trade with the Houston Rockets for Westbrook.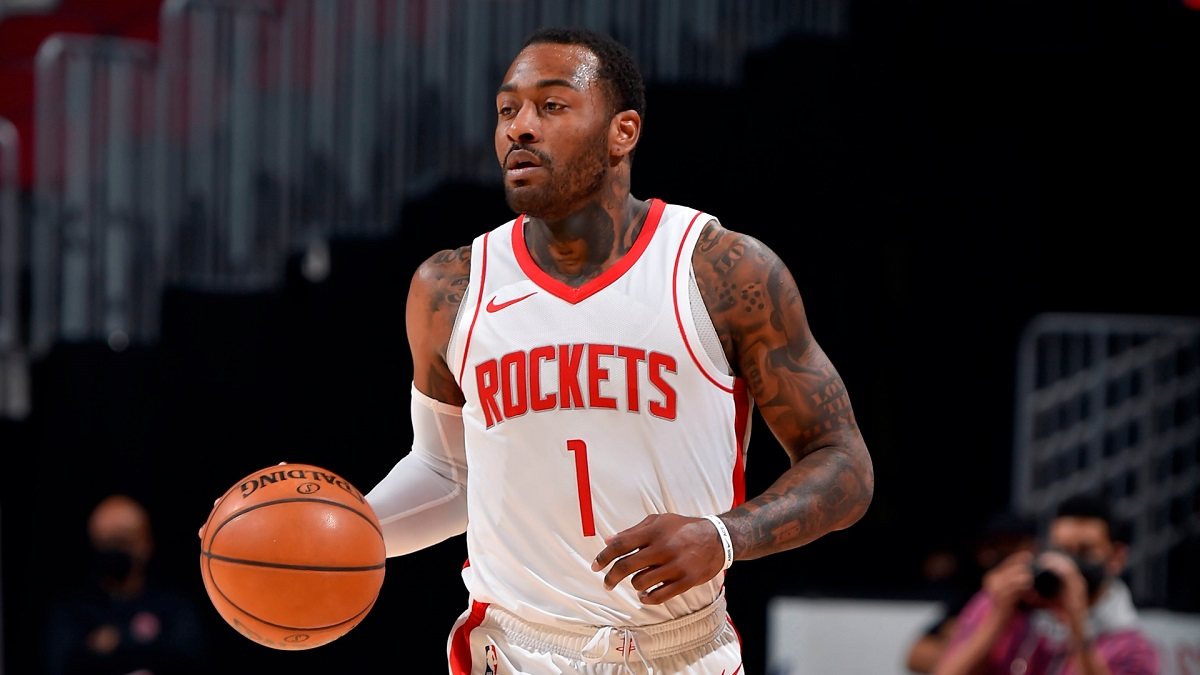 Last season, the Houston Rockets sent Russell Westbrook to the Washington Wizards in trade for John Wall and a first-round pick in the 2023 NBA Draft. Westbrook lasted just one season in DC before the Lakers acquired him in a trade this past summer. The two former All-Stars could be swapped once again because they both are max-contract players.
Westbrook, 33, has a massive contract including $42.2 million this season, plus a player option worth $47 million next season, which is why the Lakers are considering exiling him to the Houston Rockets.
The Westbrook experiment backfired and things are so bad in the City of Angels that the Lakers' front office is willing to sacrifice one of the top defensive coaches in the NBA as a scapegoat for the terrible move.
Wall Finally Gets Out of Houston?
Wall, 31, has yet to suit up and play for the Rockets this season after he demanded a trade. The Rockets (14-33) are the worst team in the Western Conference once again. They're headed toward another lottery pick, which is why Houston will be a sad destination for Westbrook.
Wall has been spotted working out with the team and getting back into game shape. That could indicate he's returning to the Rockets if they fail to find a suitable trade partner before the deadline. Or he's getting back into game-shape to prepare for whichever team he ends up in a trade, like the Lakers.
In 40 games last season, Wall averaged 20.6 points, 3.2 assists, and 2.8 rebounds. He shot 31.7% from 3-point range. Wall missed the 2019-20 season while recovering from a left heel and an Achilles injury.
Wall is a former #1 pick in the NBA Draft out of Kentucky. In eight-plus seasons with the Washington Wizards, Wall averaged 19 points, 9.2 assists, 4.3 rebounds, and 1.7 steals per game alongside backcourt mate Bradley Beal. He also shot 45.7% from the floor and 32.4% from 3-point range.
Wall earns $44.3 million this season, and he's due $47.3 million next season in a player option. Otherwise, he becomes a unrestricted free agent in 2023.
Westbrook Bounce Back
Westbrook got benched by head coach Frank Vogel the other night during a loss against the Indiana Pacers. It was a move that Vogel wanted to do many times before, but he finally got the approval of the top brass and owner Jeanie Buss to do what he needs to do to turn around the team.
There's been whispers that Vogel is on the verge of getting fired and replaced by assistant coach David Fizdale. At this point, it's just a matter of time whether it happens next week or at the end of the season. It's a shame considering Vogel guided the Lakers to a championship inside the NBA Bubble in the fall of 2020.
Instead of pouting, Westbrook responded to his benching with a strong performance on Friday night against the Orlando Magic with 18 points, 11 rebounds, seven assists, and three steals. He had his best shooting performance in the last nine games, but he's still only connecting on 33.8% from the floor and a paltry 24% from 3-point range.
Then again, the Lakers rallied back from a double-digit deficit to beat the worst team in the NBA. It's not like they upended a top team in the Eastern Conference, but it's a step in the right direction for both Westbrook and the Lakers.
The Lakers will be truly tested on Sunday when LeBron James returns to South Beach for a big game against his former team and head coach. The Heat hold down the #3 seed in the Eastern Conference, but they're only a half-game out of first overall.
Check out more NBA trade rumors.