Hollywood loves a scrumptious morsel of gossip, and there's no shortage of trade rumors swirling around town involving the Los Angeles Lakers. The Lakers could trade point guard Russell Westbrook or bolster their frontline by acquiring Jerami Grant from the Detroit Pistons, or Myles Turner from the Indiana Pacers.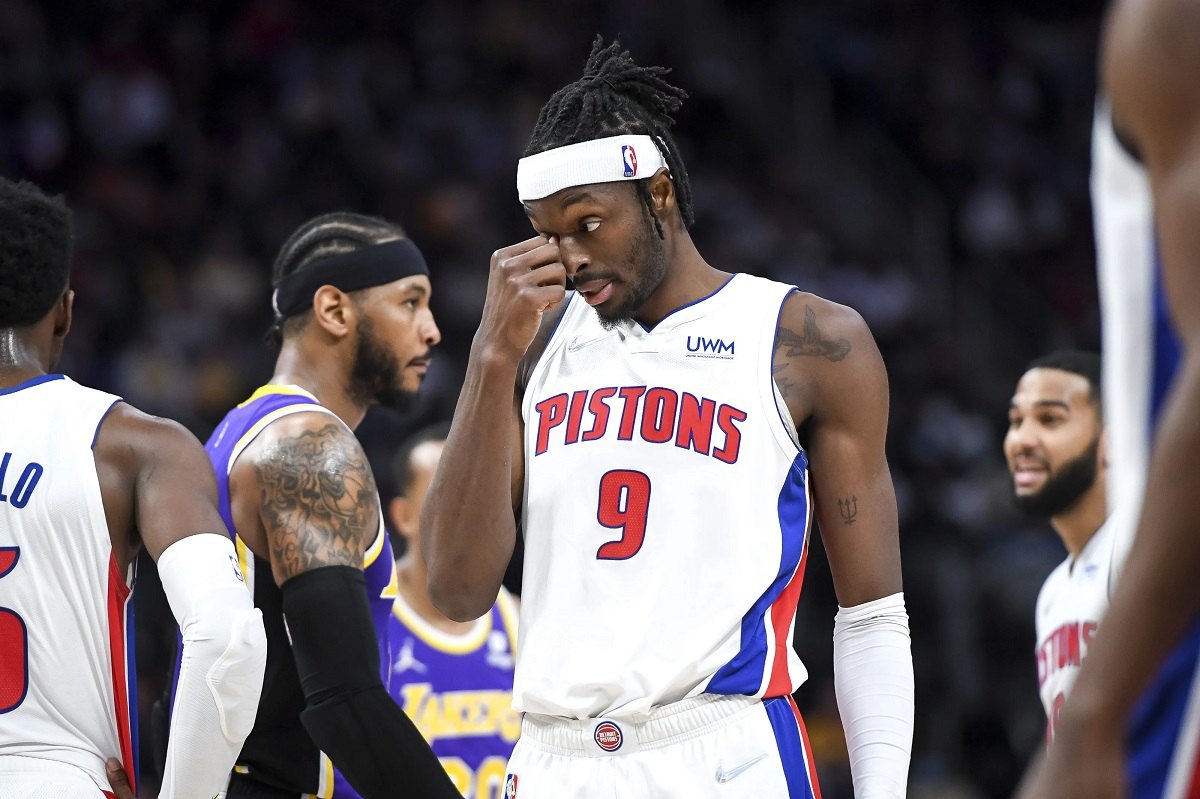 The addition of Westbrook didn't pan out, so the Lakers would consider a trade if they had any legitimate offers. Simply put, Westbrook makes too much money and there's no market on a super-max player aside from Ben Simmons. LeBron's been around the league long enough to know that he wants to steer clear of getting sucked into Simmons' vortex of drama. Westbrook earns $44 million this season and $47 million next season. That's too much dead weight for the Lakers to carry if they don't win another championship.
The Lakers are at the back of the playoff pack in the Western Conference with the #7 seed. Without Anthony Davis in the lineup due to a knee injury, the Lakers are barely above sea level with a 20-19 record. LeBron doesn't obsess over playoff seedings as much as others do since his primary focus is on getting the Lakers ready for the playoffs and keeping everyone healthy, including himself. The Lakers were bounced in the first round of the playoffs last year due to injuries and don't want to repeat those events.
The Lakers are +1400 odds to win the 2022 NBA championship, but only seventh on the futures board at the Westgate SuperBook in Las Vegas.
LA bound: Jerami Grant or Myles Turner?
With Davis out for an unspecified amount of time, the Lakers need an additional and reliable scorer. Grant provides them with a rebounding presence. He averages 20.1 points, 4.8 rebounds, and 2.6 assists per game with the Detroit Pistons. The Lakers are desperate for someone with his defensive tenacity, but Grant is banged up and still a few weeks away from recovering from thumb surgery.
The problem with any trade for the Lakers involves their lack of mid-level contracts. Their team is loaded with max-contracts or veteran min-contracts. Only Kendrick Nunn and Talen Horton-Tucker have any beef on their contracts, but they're not exactly trade bait.
The Lakers were also on the shortlist of potential contenders to score Myles Turner in a trade. The Indiana Pacers put their starting center on the block, where he's drawn phone calls from the New York Knicks, Charlotte Hornets, and Dallas Mavericks.
The Lakers could use Turner's rim-protecting skills, and he's an untapped reservoir of scoring. He plays fifth fiddle on the Pacers, but he could be a contributing factor with the Lakers by giving LeBron a breather and holding the line whenever Davis is down.
The trade deadline is Feb. 10 and you can check out more NBA trade rumors as the season progresses.