The NBA has several compelling matchups during the penultimate weekend of the calendar year, with the Dallas Mavericks taking on the Philadelphia 76ers on Friday, and then battling the defending champ, Toronto Raptors, on Sunday. The Milwaukee Bucks have a back-to-back with the New York Knicks and Indiana Pacers. There's also a juicy Western Conference battle between Nikola Jokic and the Denver Nuggets playing LeBron, AD, and the Lakers.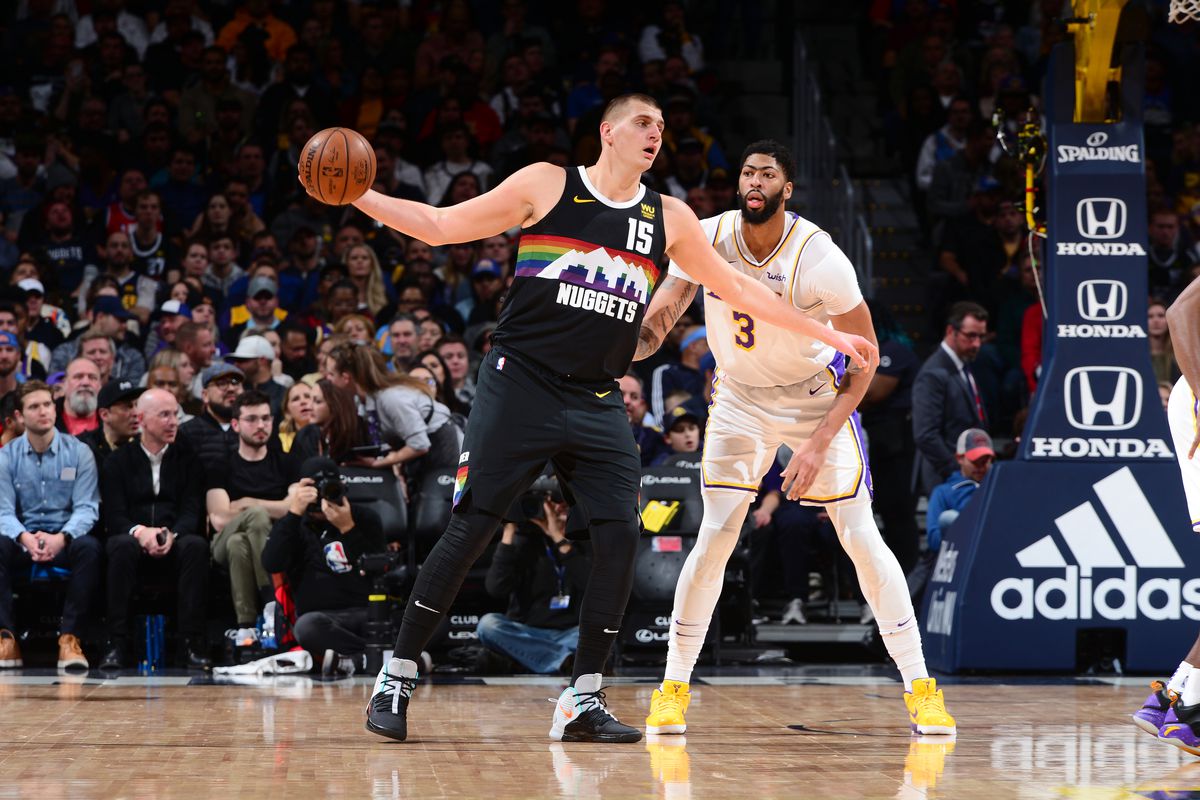 Friday night has one of those games that seems futile at first glance. The two worst teams in the West, the New Orleans Pelicans and Golden State Warriors, clash to determine which team is really one of the worst in the NBA this season.
On Saturday, Kawhi Leonard and the LA Clippers visit his old squad, the San Antonio Spurs.
Friday, Dec. 10
Dallas Mavericks at Philadelphia 76ers
Minnesota Timberwolves at Denver Nuggets
New Orleans Pelicans at Golden State Warriors

Saturday, Dec. 11
LA Clippers at San Antonio Spurs
Milwaukee Bucks at New York Knicks
Houston Rockets at Phoenix Suns

Sunday, Dec. 12
Dallas Mavericks at Toronto Raptors
Charlotte Hornets at Boston Celtics
Indiana Pacers at Milwaukee Bucks
Denver Nuggets at LA Lakers
On Sunday, the Mavericks continue their road trip and head up to Toronto to play the Raptors. Also on Sunday, Kemba Walker's former crew, the Charlotte Hornets, visit him and the Celtics in Boston.
NBA Friday: Bum Fight in SF
Dallas Mavericks (18-9) at Philadelphia 76ers (20-9)… The Sixers are embroiled in a two-game losing streak. They started out 14-0 in Philly, but were finally picked off on their home court after a 4-point loss to the Miami Heat. The Sixers are an 8-point favorite against the visiting Mavericks. The Mavs are in a mini-funk with three losses in their last five games. Luka Doncic is no longer on crutches, but he's not expected to play.
Minnesota Timberwolves (10-16) at Denver Nuggets (18-8)… The Timberwolves are bogged down in an 8-game losing streak, and they're now 9-19-1 ATS. Things are running so bad for the T-Wolves that they recently gifted the New Orleans Pelicans an easy win to help end their 13-game skid. The T-Wolves allow 117.7 points per game, which is the fourth-worst defense in the NBA. The Nuggets boast the third-best defense in the NBA, allowing only 101.8 points per game.
New Orleans Pelicans (7-22) at Golden State Warriors (5-24)… San Francisco has no shortage of bum fights in the Tenderloin. Those NoCal hipsters and uber-rich techies get to witness a Friday Night Bum Fight when the Pelicans come to the Bay Area. The Warriors are the worst team in the NBA, with only five wins this season. The Pelicans recently snapped a 13-game skid, and finally got off the schneid.
NBA Saturday: Kawhi Back in San Antonio
LA Clippers (21-9) at San Antonio Spurs (11-16)… This should be a fun game, so long as Kawhi Leonard isn't subjected to load management rest. Even with Leonard and Paul George missing the occasional game, the Clippers are ranked #5 in scoring with 115.2 points per game. The Spurs have been fade material all season, with an 8-18-1 clip ATS this season. On the plus side, the Spurs won four out of their last six games.
Milwaukee Bucks (25-4) at New York Knicks (7-21)… The Greek Freak visits Madison Square Garden and he'll probably tear through it like other mythical beasts that terrorized NYC, including Godzilla. In the Watchmen comic book, a gigantic alien squid destroys Madison Square Garden to help end the Cold War. Knicks fans are hoping that the Giannis Antetokounmpo will bail from Milwaukee and join the Knicks. Seems like a pipe dream, but at this point, that's all that Knicks' have … pipe dreams and nightmares.
Houston Rockets (19-9) at Phoenix Suns (11-16)… This looked like a sick game on paper, with James Harden and Devin Booker potentially each scoring 50 points. Booker missed the previous three games with a forearm injury. He wants to play, but the medical staff said he'll be a game-time decision. The high-octane Rockets have the second-best offense in the NBA, averaging 199.8 points per game. Harden leads the league in scoring with 38.5 ppg.
NBA Sunday: Pacers and Bucks Throwdown
Dallas Mavericks (18-9) at Toronto Raptors (19-8)… It will be well over a week since Luka Doncic sprained his ankle. He's not expected to play, but he's been responding very well to treatments. The kid is a gamer and he will want to play, but it's in everyone's best interests to keep him off his feet until Christmas, or even through the rest of the year.
Charlotte Hornets (13-18) at Boston Celtics (18-7)… The Celtics are one of the best home teams in the NBA with a 10-1 record. Gordon Hayward missed almost a month of action with a fractured hand. He returned for three games before he injured his foot. Kemba Walker (23.5 ppg) plays his old Buzz City squad, who are led by Devonte' Graham (19.1 ppg).
Indiana Pacers (19-9) at Milwaukee Bucks (25-4)… The Pacers are closing in on 20 wins, and bring a high level of intensity on defense. They're ranked #4 in the NBA, allowing only 104.2 points per game. The addition of Malcolm Brogdon (18.9 points, 7.6 assists per game) has been a blessing, while the team awaits the return of Victor Oladipo. Domantas Sabonis has emerged as one of the top glass cleaners in the league, with 13.3 rebounds per game.
Denver Nuggets (18-8) at LA Lakers (24-5)…  Jokic and Jamal Murray (34.6 combined ppg) head to Hollywood to tackle LeBron and AD (53.5 combined ppg). The Nuggets have a much deeper team and bench than the Lakers, who rely on LeBron and AD provide nearly 48 percent of the team's offense. The Nugs dominate opponents in Denver (12-3 at home) due to the thin air, but they're playing this one at sea level where they're 6-5 on the road this season.