With the new NBA season around the corner, DraftKings released odds on who's likely to win the 2022 NBA Most Improved Player (MIP) award, with Kevin Porter Jr., Shai Gilgeous-Alexander, Collin Sexton, Jaren Jackson Jr., and Michael Porter Jr. among the top five betting favorites.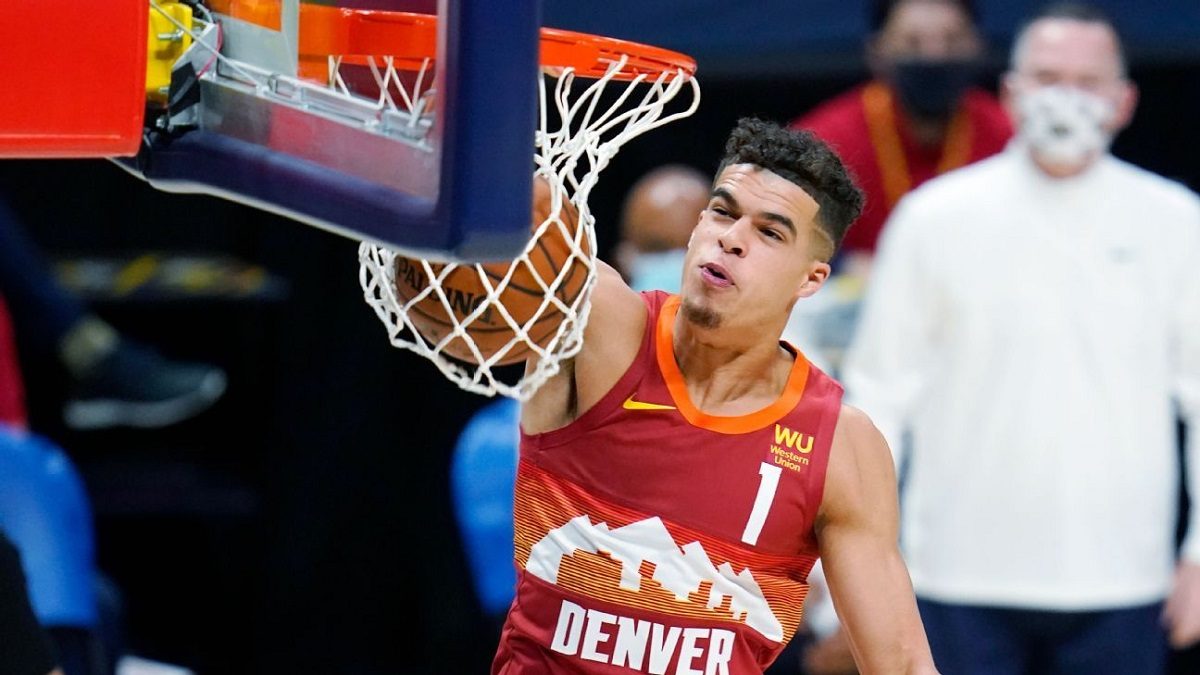 Zion Williamson is an interesting selection because he's a true force when he's on the floor. However, Zion caught the injury bug in his first two seasons in the league. He's currently missing the start of training camp while recovering from a fractured foot, which occurred during intense offseason workouts.
---
2022 NBA Most Improved Player Odds
Michael Porter, Jr +900
Kevin Porter, Jr +1000
Shai Gilgeous-Alexander +1500
Collin Sexton +1500
Jaren Jackson, Jr +1500
Jordan Poole +1500
Zion Williamson +2000
Christian Wood +2200
De'Aaron Fox +2200
Zach LaVine +2500
Tyrese Haliburton +2500
OG Anunoby +2500
Domantas Sabonis +2500
RJ Barrett +3000
---
RJ Barrett from the Knicks looks like a solid value pick at +3000 odds to win MIP if he has a momentous season similar to his teammate Julius Randle from last season.
Of course, we have to give a shoutout to OG's favorite NBA player, OG Anunoby from the Toronto Raptors, who is one of the few British-born players on an NBA roster. OG enters this season as a +2500 odds to win the MIP.
Alphas: MPJ and KPJ
Pick a Porter to win the NBA's Most Improved Player this season with MPJ and KPJ holding the best odds to win the MIP.
Kevin Porter, Jr. had a rough start to his career with the Cleveland Cavs, so they traded him to the Houston Rockets. KPJ took advantage of this second chance and worked his way up from Houston's G League team to a starting spot on the Rockets.
He became the youngest player in NBA history to score 50 points and dish 10 assists in a game when he exploded for 50 points and 11 assists against the Milwaukee Bucks in late April. He started 23 games with the Rockets last season and averaged 16.6 points and 6.3 assists per game. KPJ struggled from deep, going 31% from 3-point range, but apparently improved his shot in the offseason. You can back KPJ to win the Most Improved Player at +1000 odds.
Michael Porter, Jr. agreed to a five-year max-contract extension with the Denver Nuggets worth $207 million. He's a part of Denver's Big 3 with Nikola Jokic and Jamal Murray. When Murray went down with an ACL injury late in the season, MPJ became the secondary scoring option for the Nuggets behind Jokic. He went on a tear from downtown last season and finished with a 44.5% clip from 3-point land. MPJ saw his scoring increase from 9.3 ppg in his first full season with the Nuggets to 19 points and 7.3 rebounds per game last season.
SGA, JJJ, and Sexton
Shai Gilgeous-Alexander emerged as the Oklahoma City Thunder's top scorer last season, averaging 23.7 ppg. As soon as he went down with an injury, the Thunder hit the skids with a double-digit losing streak. He shot 41.8% from 3-point range and dished 5.9 assists per game. If anything, his stats were too good last season to be considered the Most Improved Player this season. You can take a flier on him at +1500 odds.
The Cleveland Cavs suck once again, and once again, Collin Sexton will be their top player and most consistent scorer. He saw his scoring average steadily increase from 16.7 ppg in his rookie season to 20.8 ppg in his second year to 24.3 ppg last season. If Sexton played on a contender he'd get more love to win MIP, but he continues to play in obscurity in Cleveland. Like SGA, Sexton is also +1500 odds to win MIP.
If Jaren Jackson, Jr. can play a full season and remain healthy, then the Memphis Grizzlies could contend for a playoff spot in the stacked Western Conference. The young center appeared in just 11 games last season, and started in four after recovering from ACL surgery. Two seasons ago, JJJ averaged 17.4 ppg and 4.6 rebounds per game before he blew out his knee. If JJJ can surpass those numbers, he'll be among the front runners to win MIP this season. Health is the big question mark for the big man.