We're 13 games into the NBA season, and Ja Morant from the Memphis Grizzlies is the early betting favorite to win the 2022 NBA Most Improved Player Award at +175 odds. Miles Bridges (+475) from the Charlotte Hornets and Tyler Herro (+1200) from the Miami Heat are also early-season contenders.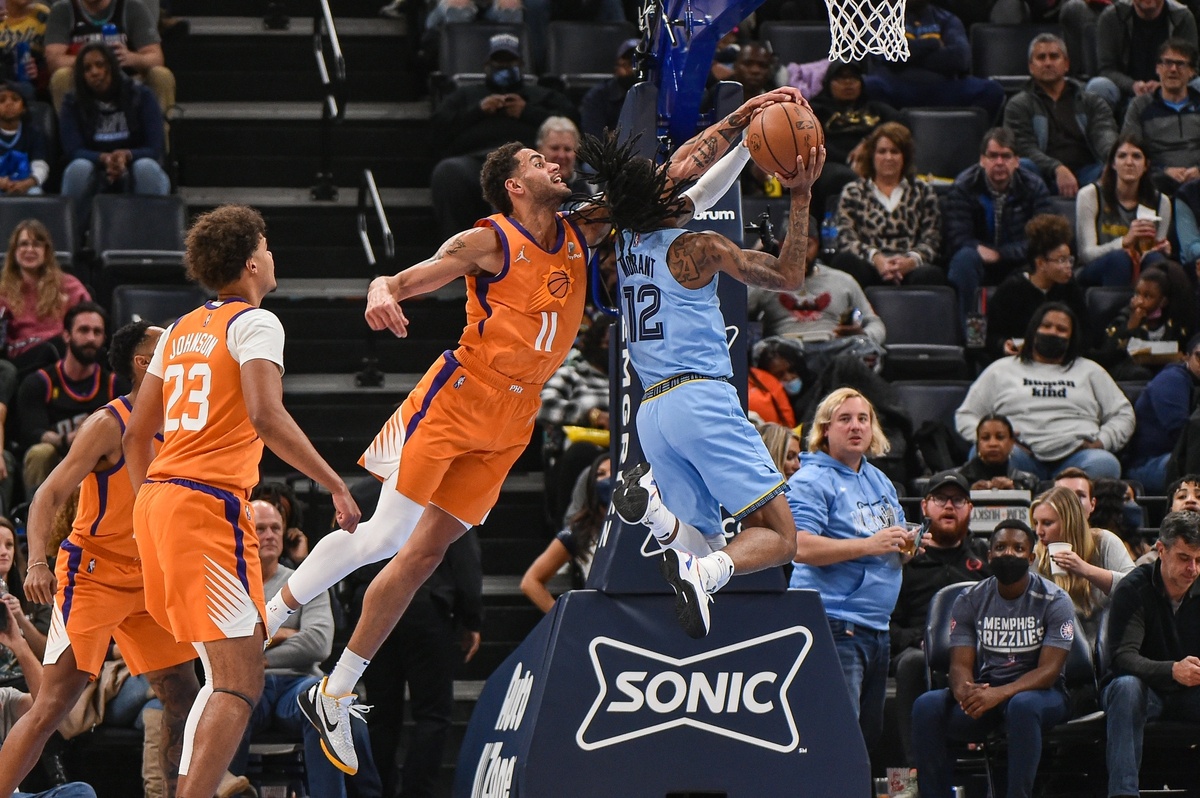 Jordan Poole from the Golden State Warriors has done an excellent job complimenting Steph Curry, which is one of the numerous reasons why the Warriors have the best record in the NBA at 10-1. Poole saw an uptick in his NBA Most Improved Player odds after the Warriors' stellar start.
---
2022 NBA Most Improved Player Odds
Ja Morant +175
Miles Bridges +475
Tyler Herro +1200
Dejounte Murray +2000
Cole Anthony +2500
Jordan Poole +2500
OG Anunoby +3000
Tyrese Maxey +3500
Darius Garland +4000
LaMelo Ball +5500
---
OG Anunoby, our favorite NBA player, is averaging a career-high 19.5 points per game for the Toronto Raptors. Anunoby is only +3000 odds to win the MIP award.
Ja Morant +175
Morant won the NBA Rookie of the Year after a stellar 2019-20 season with the Grizzlies, averaging 17.8 points and 7.3 assists per game. He didn't slip in his second season and faded the "sophomore slump," averaging 19.1 points and 7.4 assists per game. Morant elevated his game to the next level this season, averaging 26.2 points and 7.4 assists per game. He's been able to increase his scoring output without sacrificing his assists and stupendous playmaking ability. Morant is also shooting a career-high 35.5% from 3-point range, and 48.7% overall from the floor.
Morant unleashed 37 points in the season opener against the Cleveland Cavaliers. Two games later, he erupted for 40 points in a close loss against the LA Lakers in Hollywood. It's still early in the season, but Morant has emerged as the consensus favorite at +175 odds to win the Most Improved Player Award.
Miles Bridges +475
In his fourth season with the Charlotte Hornets, Miles Bridges has finally come into his own. The former first-round pick out of Michigan State returned to the starting lineup this season, which has paid off dividends. Last season, Bridges averaged 12.7 points off the bench, but this season, he's averaging a career-high 21.5 points, 7.3 rebounds, and 3.5 assists per game. The numbers are strong despite the fact his shooting numbers dipped below his career averages. That's scary to think about because if he starts shooting better from 3-point range, he could see his average tick up to the mid-20s.
Tyler Herro +1200
Herro made a name for himself inside the NBA Bubble as a rookie with the Miami Heat in 2020. Jimmy Butler took the kid from Kentucky under his wing and helped mold him into a deadly spot-up shooter and playmaker.
Herro had a bumpy second season, but didn't exactly fall into the sophomore slump. He still posted better numbers (15.1 ppg, 3.4 assists) in his second season versus in his rookie year (13.5 ppg, 2.2 assists), but his game didn't take a major leap from season one to season two, like it's obviously done from season two to season three. Herro is averaging 21.5 points, 5.6 rebounds, and 3.7 assists per game off the bench this season. He's also shooting a career-high 45.8% from the floor.
Herro has become the Heat's second-best scoring option behind Jimmy Butler. He accepted his role as the Miami Heat's Sixth Man and he's done such a good job at it, he's the betting favorite to win that prestigious award. At the same time, Herro is making a strong case to also win the NBA Most Improved Player award at +1200 odds.