Matt Sullivan, a beat reporter covering the Brooklyn Nets, was given exclusive access to players and the locker room over the past two seasons as he penned a book about the rise of the new-look Nets. The biggest revelation in Sullivan's book, Can't Knock the Hustle, is the uncanny cannabis consumption of All-Star Kevin Durant, who reportedly smokes an ungodly amount of marijuana considering he's one of the premier players in the NBA.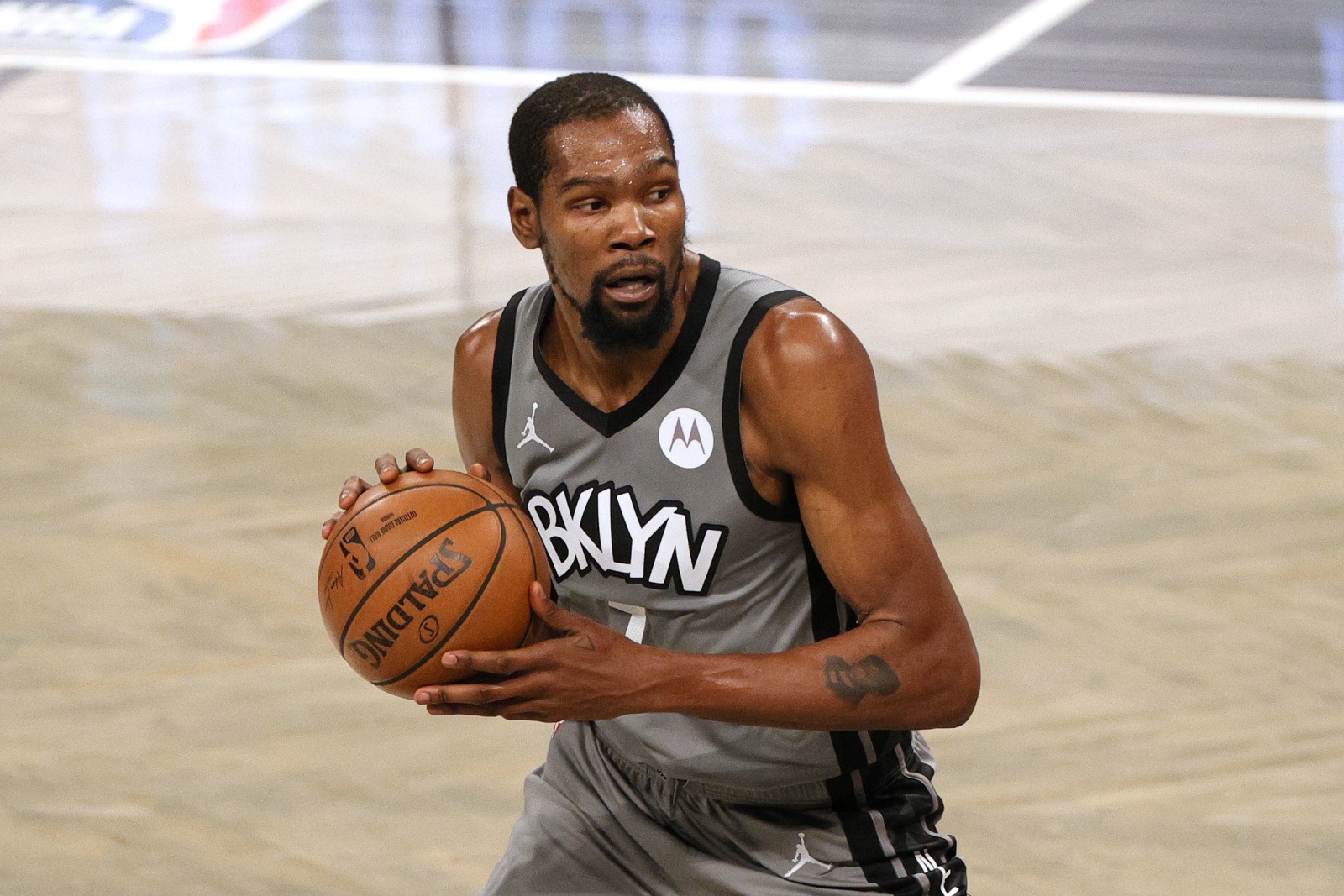 The NBA no longer tests for marijuana and, as a result, players are no longer shy about their affinity for cannabis — both recreational and medicinal. A recent poll estimates that 85% of NBA players consume marijuana.
Several older players used marijuana and its derivatives like CBD and THC oil as a way to help them recover after a quick turnaround between seasons. Meanwhile, a slew of younger players grew up in 420-friendly environments, especially with marijuana legalized in 18 states, decriminalized in 13 states, and protected under medicinal use in 36 states.
420 KD
During an appearance on the Dan Le Batard Show, Sullivan discussed his new book, which is officially titled Can't Knock the Hustle: Inside the Season of Protest, Pandemic, and Progress with the Brooklyn Nets' Superstars of Tomorrow.
Sullivan – a former editor with the New York Times, Esquire, and The Atlantic – shared his first-hand marijuana experiences and second-hand smoke with Durant, which also appears in his book.
"KD smokes even more weed than you would think," said Sullivan. "I was at his house at one o'clock in the morning. The entire place just reeks. He doesn't have a girlfriend. Doesn't go on crazy vacations. He doesn't do anything other than hoop. Like nothing. He's boring as hell. So going out to him is just blazing."
Yes, there are only two things on the laser-focused mind of Durant: basketball and weed.
Due to the recent events with 420-friendly track and field star Sha'Carri Richardson, Durant has to make sure there's no marijuana in his system if he expects to represent Team USA in the Tokyo Olympics. The IOC maintains an antiquated, hardliner stance when it comes to marijuana and they won't think twice about banning Durant from the Olympics if his piss test comes back positive.
History of weed in the NBA: The Chief, Phil Jax, and The Glove
Durant isn't the first NBA player with an affinity for marijuana, and he won't be the last. Numerous pros, including Hall of Fame superstars Kareem Abdul-Jabbar and Robert Parrish, enjoyed toking up over the years.
New York Knicks legend Clyde Frazier has told numerous stories about how he was roommates with Phil Jackson during road trips when the two joined the Knicks as rookies in the late 1960s. Frazier said that Jackson never went out to bars or clubs, but preferred to stay in the hotel room to read books, listen to Grateful Dead records, and power-smoke joints.
"The entire room always smelled like weed," said Frazier. "I'd wake up, and there was Phil toking in his pajamas."
Other former pros invested their NBA fortunes into the cannabis industry, including Chris Webber, Gary Payton, and Al Harrington. Durant is also a member of the advisory board at Canopy Rivers, a Canadian marijuana investment company, which invited KD to join them in 2019.