Kevin Durant from the Brooklyn Nets torched the Detroit Pistons for a season-high 51 points, which marked the seventh time in his illustrious career that he's scored 50 or more points in a game.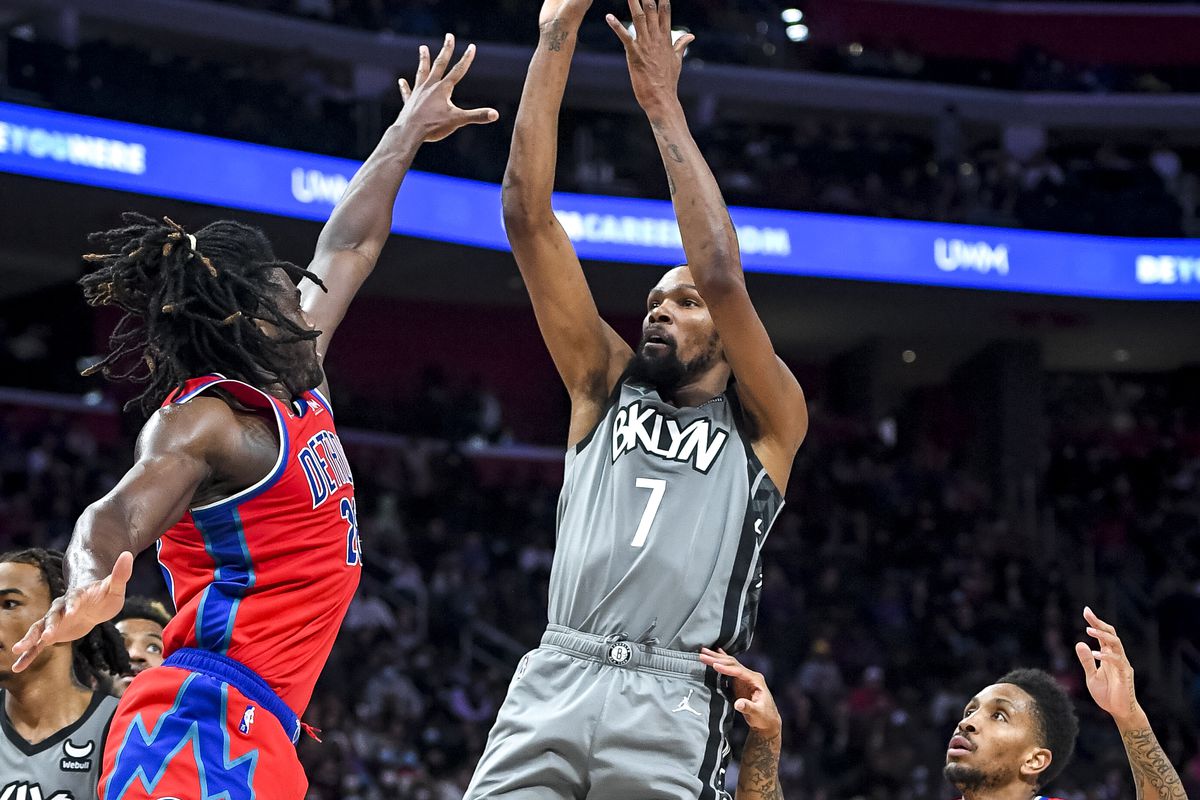 With 51 points, Durant also set a league-high total for most points in a game this season. Steph Curry from the Golden State Warriors previously held the season-high when he erupted for 50 points against the Atlanta Hawks in early November.
Brooklyn head coach Steve Nash gave James Harden the night off, so Durant was a one-man show for the Nets against an easy opponent. The Pistons are the worst team in the NBA with only four victories, and they were desperate to end an 11-game skid. The Pistons didn't have their leading scorer, Jerami Grant, who is out for six weeks with a sprained thumb.
"I knew (I) needed to pick up a little more of the scoring tonight," said Durant. "We were turning the ball over more than we should, and I was doing as much of that as anyone, so I figured I better just keep shooting."
Durant tallied 51 points, nine assists, and seven rebounds in 41 minutes for the Nets. He shot 16-for-31 from the floor, including 5-for-10 from beyond the arc. He also knocked down 14-of-15 free throws.
"It was fun just to watch KD when he's playing like that," said teammate Patty Mills. "Being a part of it is even better. You don't see many games like he had tonight."
The Pistons held a five-point lead heading into the fourth quarter, but the Nets rallied back. Durant scored 13 of his game-high 51 points in the fourth quarter, including seven points during an 11-0 run that eradicated the Pistons' lead. The Nets outgunned the Pistons 30-13 in the final frame.
The Nets improved to 19-8 on the season, and are 11-3 on the road. The Pistons are now 4-22, with their losing streak extended to 12 games.
Check out more video highlights and other installments of NBA High Guys.