The Boston Celtics find themselves in a do-or-die elimination game, but at least they get to host the visiting Golden State Warriors in Game 6 of the 2022 NBA Finals. DraftKings posted player scoring prop bets and totals for all of the big guns, including Jayson Tatum, Steph Curry, Klay Thompson, Jaylen Brown, Andrew Wiggins, and Marcus Smart.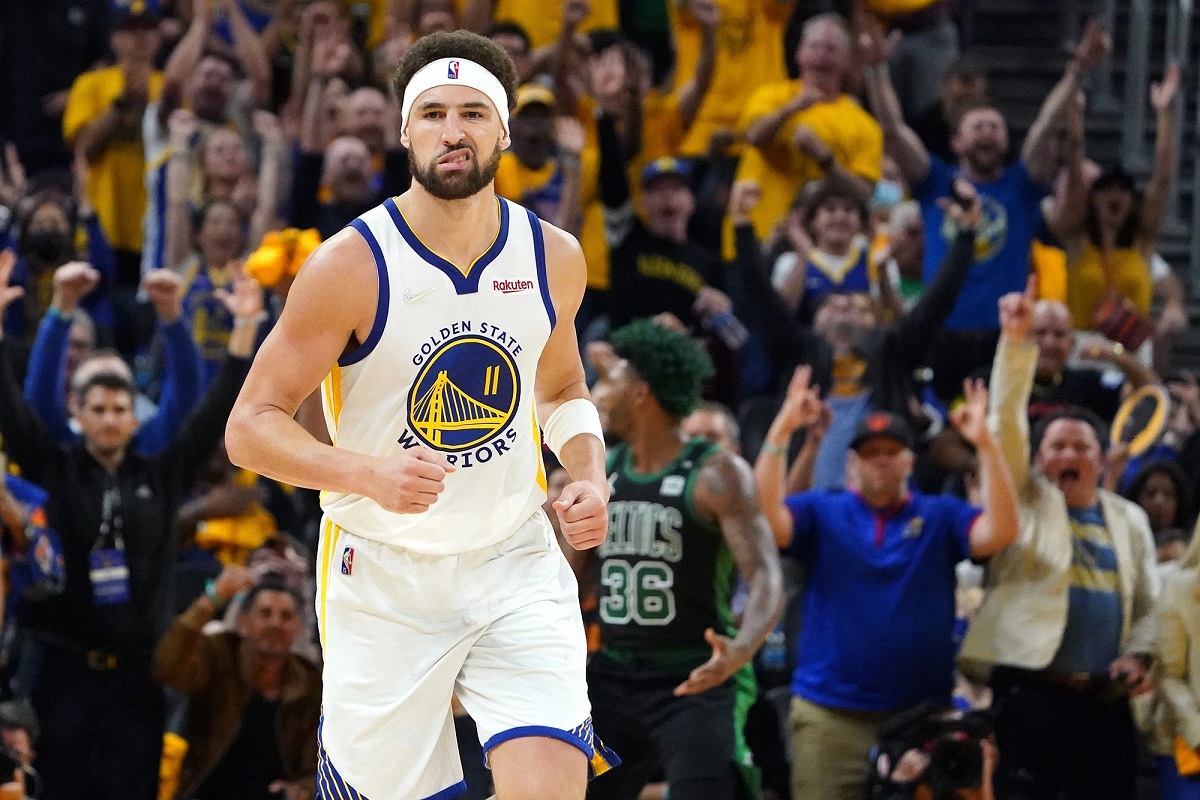 The Celtics are 3-0 in elimination games this postseason including two big must-win games in the Eastern Conference semifinals against the Milwaukee Bucks. In Game 7 of the Eastern Conference finals, the Celtics were able to survive a late rally from the Miami Heat and lock up a trip to the NBA Finals thanks to a missed 3-pointer from Jimmy Butler.
The Warriors are just one win away from the title, but have the difficult task of winning a close-out game on the road in front of a hostile Boston crowd at TD Garden. The Celtics have the benefit of playing on the parquet floor of their home court, which win or lose, will be the last home game of the season for them, with Game 7 slated for Chase Center in San Francisco.
The Celtics are desperate to avoid a bust-out, while the Warriors are hell-bent on trying to land the knockout blow, which means there should be some epic scoring performances in Game 6.
Steph Curry 28.5 o/u
After a sensational performance with 43 points in Game 4 to tie the series, Curry had a rough Game 5 and missed all nine of his 3-pointers. He shot blanks from deep for the first time ever in 133 postseason games. The Celtics did a stellar job defending Curry in Game 5, but expect Curry to shoot better in Game 6.
The Warriors are always good at tweaking their game plan and making game-to-game adjustments, especially finding ways to get Curry better looks. Curry leads all scorers, averaging 30.3 ppg in the NBA Finals. You get the feeling that win or lose, Curry will become the NBA Finals MVP.
Jayson Tatum 27.5 o/u
We've been beating this horse to death: Tatum has been phenomenal from 3-point range, but no one can fully explain why he can't hit a layup to save his life. Tatum has yet to score more than 28 points in the NBA Finals, and he's due for a 40-point game.
Will he unleash another 46-point effort to mirror his Game 6 performance in the East semis against the Milwaukee Bucks? That was an elimination game where Tatum showed up from the opening tip and kept raining treys.
Jaylen Brown 24.5 o/u
Brown has probably been the Celtics' most consistent scorer in the NBA Finals, and he could be in consideration for the MVP if he didn't commit so many turnovers. Brown's big problem has been his 3-point shooting. The Warriors leave him open from beyond the arc because he's yet to make them pay for that gamble.
Klay Thompson 19.5 o/u
Is it time for Thompson to unleash his alter ego, aka "Game 6 Klay"? We caught a glimpse of him in the conference semis when Thompson obliterated the Memphis Grizzlies with eight 3-pointers in a close-out game. If the Warriors win the title tonight, it's because Thompson shot lights-out from 3-point range while living up to his Game 6 Klay nickname.
Andrew Wiggins 18.5 o/u
You can make an argument that Wiggins could be in consideration for the NBA Finals MVP for his sensational effort on both ends of the court. He's been tasked with defending Tatum while wiping the glass clean as the Warriors' leading rebounder. "Big Game Wiggins" also led the team in scoring in Game 5 when Curry went cold. The thing about Wiggins is, he quietly scores his points so, all of a sudden, you check the box score and he has 20.
Marcus Smart 14.5 o/u
Smart has the tough assignment of trying to keep Curry in check while nursing multiple injuries. The Celtics are 6-1 this postseason when Smart scores 20-plus points, and they were 6-0 prior to a loss in Game 6 when he tallied 20. The Celtics are also 4-0 when Smart knocks down four or more 3-pointers.
Jordan Poole 11.5 o/u
Poole has been able to pad his stats with a pair of buzzer-beaters at the end of quarters, including a half-court heave in Game 2 and a deep trey in Game 5. It seems as though Poole's offensive output is a good barometer for the Warriors' success.
When Poole scores 16 or more points, the Warriors are 9-1 in the playoffs. In 15 playoff games when Poole scores 14 or more points, the Warriors are 13-2. However, the Warriors are 2-3 this postseason in games where Poole scores 10 points or fewer.
---
Don't forget to check out our analysis of 3-point shooting prop bets for Game 6. Also, check out OG's extensive coverage of the 2022 NBA playoffs.