The Memphis Grizzlies put up an admirable fight without All-Star Ja Morant in the lineup, but they could not overcome the Golden State Warriors who won Game 6 of the Western Conference Semifinals and clinched the series thanks to an inspiring performance from Klay Thompson.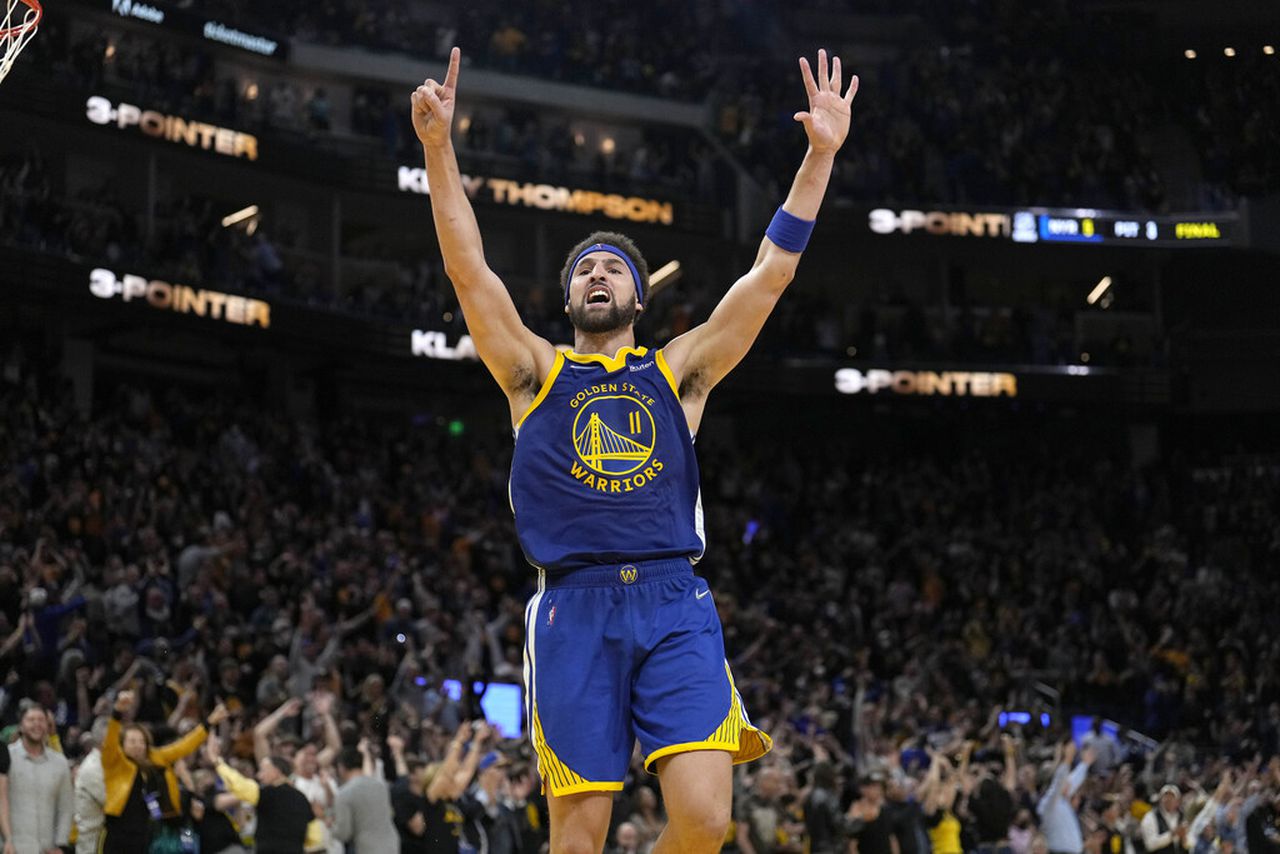 The #3 Warriors advanced to the Western Conference Finals and will play the winner of the #1 Phoenix Suns vs #4 Dallas Mavs, after that series needs a seventh game to determine a winner.
After knocking out the Grizzlies, the Warriors are the consensus favorite to win the 2022 NBA championship at +185 odds. The Warriors are also -135 odds to win the Western Conference championship and secure a berth in the NBA Finals.
Steph Curry is the betting favorite at +250 odds to win the NBA Finals MVP, according to DraftKings.
Griz: Wait 'Til Next Year
The Grizzlies will ponder what could've happened if Ja Morant did not suffer a bone bruise in Game 3. The team thinks Jordan Poole caused the injury, but replays suggested it happened on a different play.
"Ja is one of the best point guards in this league, so you guys know that obviously it would change," said Brooks. "But we made do with what we had."
Regardless, the Grizzlies held their own in a hyper-physical series against the Warriors that included a Draymond Green ejection in Game 1, and a Dillon Brooks ejection in Game 2 and subsequent suspension in Game 3. Brooks drew the ire of fans at Chase Center in San Francisco for his cheap foul that fractured Gary Payton II's left elbow and knocked him out for a month.
Despite the cavalcade of boos, Brooks led the Grizzlies with 30 points in a losing effort. Desmond Bane added 25 points, but the Grizzlies could not slow down the Warriors when they got hot in the fourth quarter.
The Grizzlies were the second-best team in the NBA during the regular season, but they lacked postseason experience. They gained a lot during a tough first-round series against the Minnesota Timberwolves, and they also grokked a bunch during a six-game series against the Warriors.
"They know that we're going to come every single year," added Brooks. "We're young, they're getting old so they know we're coming every single year."
It was not meant to be this postseason, but the Grizzlies have a lot of build upon for next year's playoff run.
"They were the higher seed for a reason," said Steph Curry. There's definitely an understanding that they made us better. I'm sure we made them better."
Warriors: Game 6 Klay Returns
Mike Brown acted as head coach for a third game in a row after Steve Kerr tested for positive for COVID-19 last weekend. Brown improved to 2-1 in the postseason as the replacement head coach of the Warriors, including a huge close-out victory in Game 6 against the Grizzlies.
Klay Thompson earned the moniker of 'Game 6 Klay' due to previous scintillating performances during Game 6. Thompson struggled against the Grizzlies this series – he's a step slower since returning from a knee and Achilles injury – but 'Game 6 Klay' lived up to his nickname with a clutch performance in Game 6 with 30 points and eight 3-pointers on 8-for-14 from beyond the arc.
"That's Klay," said Brown. "He expects to go out there and play great. We expect him to go out there and play great."
"We went on a two-year hiatus from the playoffs and mostly due to his absence," said Green.
"I love the moments," said Thompson. "I love the pressure, love playing basketball at the highest level. We can't do this till our elder years. So, while we are doing it, you just have to appreciate every single night, because it goes really fast."
Curry scored 29 points, but had a rough night. He connected on 10-for-27 from the floor, and struggled with a 6-for-17 from 3-point range.
Andrew Wiggins added 18 points on 7-for-15, but he knocked down a couple huge 3-pointers in the second half to help the Warriors pull away from the Grizzlies.
Jordan Poole scored 12 points, but he could not buy a shot. He was 2-for-4 from inside the arc, but an ice-cold 2-for-11 from 3-point land.
Check out more coverage of the 2022 NBA Playoffs.