Dillon Brooks from the Memphis Grizzlies aggressively fouled the Golden State Warriors' Gary Payton II to prevent a layup in Game 2 of the Western Conference semifinals, sending Payton crashing to the court and fracturing his left elbow.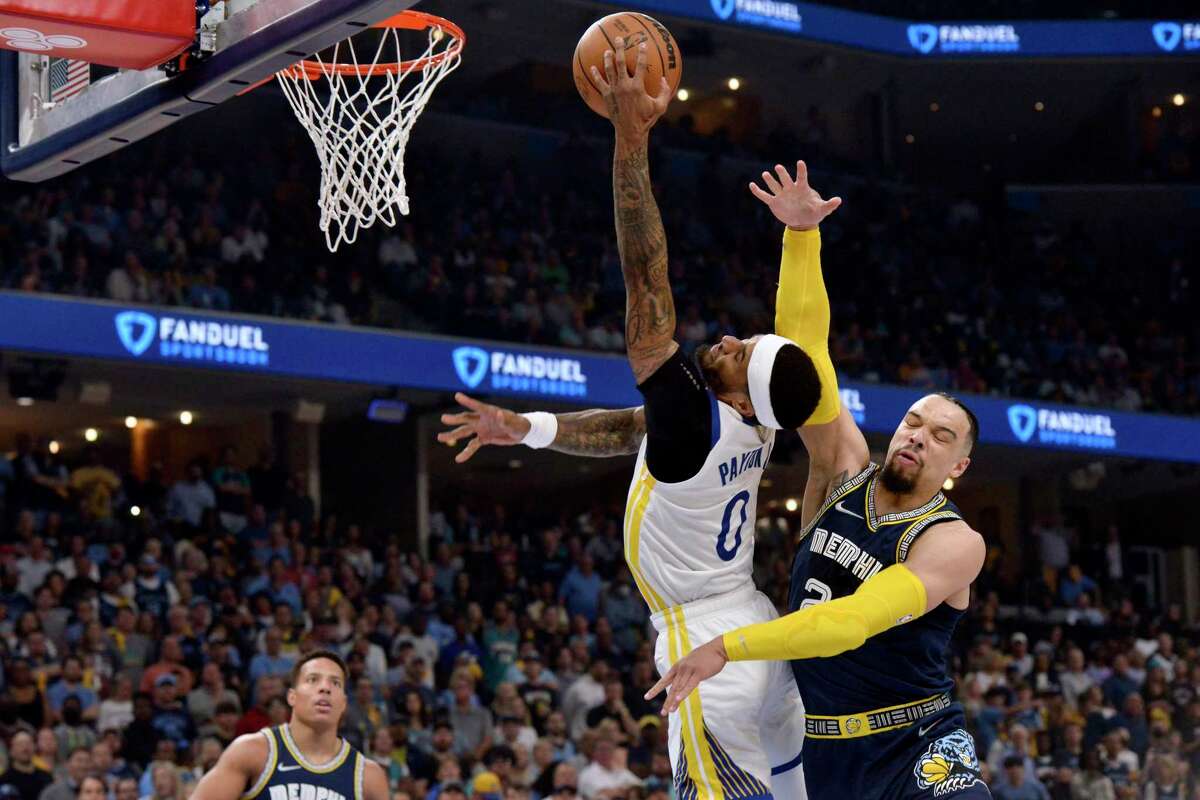 The Grizzlies jumped out to an 8-0 lead prior to the incident. Draymond Green brought the ball up the court in transition and found a wide-open Payton streaking toward the basket. Green delivered a perfect pass from midcourt and Payton caught the ball inside the paint, took one power dribble, and elevated for a potential dunk. Brooks sideswiped Payton with a body blow, forcing him to miss the shot attempt. Payton looked like he injured his wrist while trying to break the fall, but in reality, fractured his left elbow on the impact with the hardwood.
Officials whistled Brooks for a flagrant foul, which warranted an ejection.
Warriors head coach Steve Kerr took exception to the hard foul. On-court microphones caught Kerr screaming, "Get the f–k out of here, Brooks!"
The Grizzlies went on to win 106-101 thanks to 47 points from Ja Morant, but the Warriors definitely missed Payton's presence on both ends of the court.
Kerr: Brooks' dirty play, broke code
After the game, Kerr didn't mince words about what he felt was a dirty play.
"I don't know if it was intentional, but it was dirty," said Kerr. "There is a code. This code that players follow where you never put a guy's season or career in jeopardy by taking somebody out in midair and clubbing him across the head, ultimately fracturing Gary's elbow. He broke the code. Dillon Brooks broke the code."
"It was out of line in terms of a defenseless player going up for the layup and taking a huge windup," said Steph Curry. "Knocked him out of the game."
Everyone expected Game 2 would be extra physical after a controversial incident from Green in Game 1. Green pulled down Brandon Clarke and, realizing the brute force he used, tried to catch Clarke before he hit the floor. Officials still whistled Green for a flagrant foul and ejected him.
"Playoff basketball is supposed to be physical," added Kerr. "Everybody's going to compete. Everyone is going to fight for everything."
Green caught an errant elbow over his right eye in the first quarter of Game 2 and missed some time in the first half after he went to the locker room to get it checked out and stitched up. He was spotted flipping the bird to the boisterous crowd in Memphis, which will warrant a fine from the league office.
"You gonna boo someone who was elbowed in the eye and face is running with blood, you should get flipped off," Green said. "I'll take the fine. If they are going to be that nasty, I will be nasty, too. I make $25 million a year. I should be just fine."
Check out more coverage of the 2022 NBA Playoffs.