While the 2019 NBA Draft is billed as the "Zion Williamson Sweepstakes", there are plenty of under-the-radar sleepers though could offer up tremendous value later in the draft such as Miye Oni (Yale), Shamorie Ponds (St. John's), Tremont Waters (LSU), Chuma Okeke (Auburn), and Bol Bol (Oregon).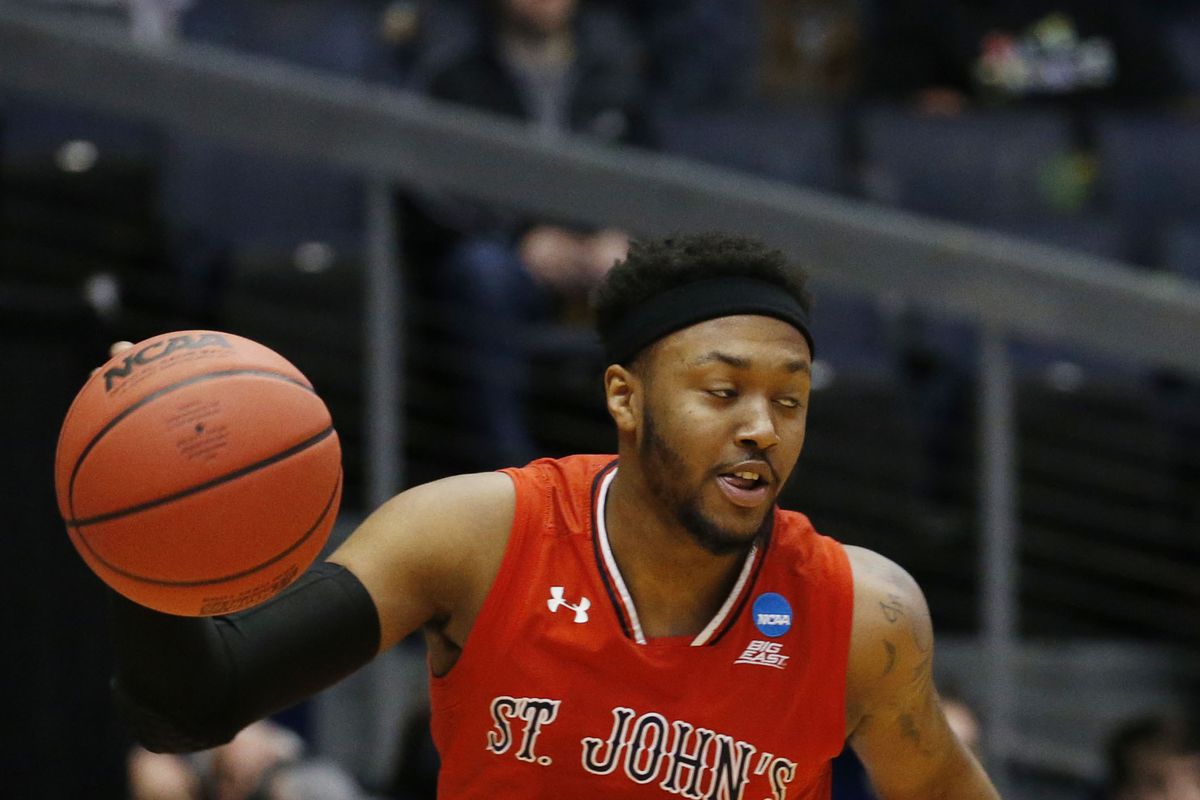 This year's batch of sleepers includes the son of former NBA player Manute Bol. Manute was one of the tallest men to ever play in the NBA and his son Bol Bol never really got to show off what he could do for the Oregon Ducks before an injured sidelined him the rest of his freshman year.
Miye Oni from Yale is trying to become one of the few Ivy Leaguers in the NBA. Chuma Okeke took a bad beat with a torn ACL during Auburn's remarkable run to the Final Four. Before he went down, scouts considered Okeke as a first rounder.
SLEEPERS 2019 NBA DRAFT:
Miye Oni (Yale)
Shamorie Ponds (St. John's)
Tremont Waters (LSU)
Chuma Okeke (Auburn)
Bol Bol (Oregon)
Undersized guards Shamorie Ponds and Tremont Waters might have never seen the light of day in the 20th Century version of the NBA. But height is not as important in the modern game where run-and-gun and three-happy spread offenses are the norm and teams need guards that can handle the ball as well as shoot and maneuver.
Bol Bol and Chuma Okeke
Bol Bol is only 7-foot-2 and not as tall as his father, Manute, who topped out at 7-foot-7. However, Bol Bol has far superior offensive skills than his old man.
Bol averaged 21 points and 9.6 rebounds in nine games before a foot injury ended his freshman season in Eugene. Bol was always a one-and-done player and never considered returning to school.
Bruce Pearl will tell you that Chuma Okeke is the heart and soul of Auburn basketball. The big risk on Okeke is his knee injury.
The 6-foot-8 forward went down with a blown ACL during an upset victory over North Carolina in the Sweet 16. Auburn went all the way to the Final Four, but you can't help but wonder that they would have run the table and won the championship if they still had Okeke in the lineup.
Okeke averaged only 12 points and 6.8 rebounds per game. At any other school, he could be a 20-point scorer, but he settled into a role player for Bruce Pearl. Okeke did all the dirty work and played stellar defense. Those are the types of attributes that translate instantly to the NBA. Plenty of superstars from college struggle to adjusting to life in the NBA when they are no longer the first or second option.
Ponds, Waters, and Oni
Miye Oni, 6-foot-6 guard from Northridge, California, averaged 17.1 points in his junior year at Yale. He is skipping school early for a shot in the NBA.
Oni is hoping to become the first pro from Yale since journeyman backup center Chris Dudley. Jeremy Lin (Harvard), who won a title with the Toronto Raptors, is the only current Ivy Leaguer in the NBA.
While the Will Wade scandal at LSU drew most of the attention, Tremont Waters' spectacular season flew under the radar. Waters is only 5-foot-11, but he's similar to Isiah Thomas in that he can play the traditional point guard role, but when he needs to turn on the scoring, no one can stop him. Waters averaged 15.6 points and 6 assists per game in two seasons in Baton Rogue.
The lone shining light at St. John's this past season was Shamorie Ponds. The Johnnies struggled and the school fired its most famous alum, Chris Mullins, at the end of the season. Mullins really didn't have any decent players aside from Ponds, who averaged 19.7 points per game in his junior year. He averaged 21.6 in his sophomore season and 17.4 in his freshman year.
Ponds lit up the Big East and had a couple of 37-point games against Georgetown and Georgia Tech. He scored 25-plus points in 11 out of 33 games this past season.