With only a few relevant conference championship games remaining on the schedule, there's still plenty of uncertainty surrounding the College Football Playoff field. But while the exact makeup of the top four remains undecided, the contenders are now clear – even if the committee's decisions will remain a mystery until Sunday.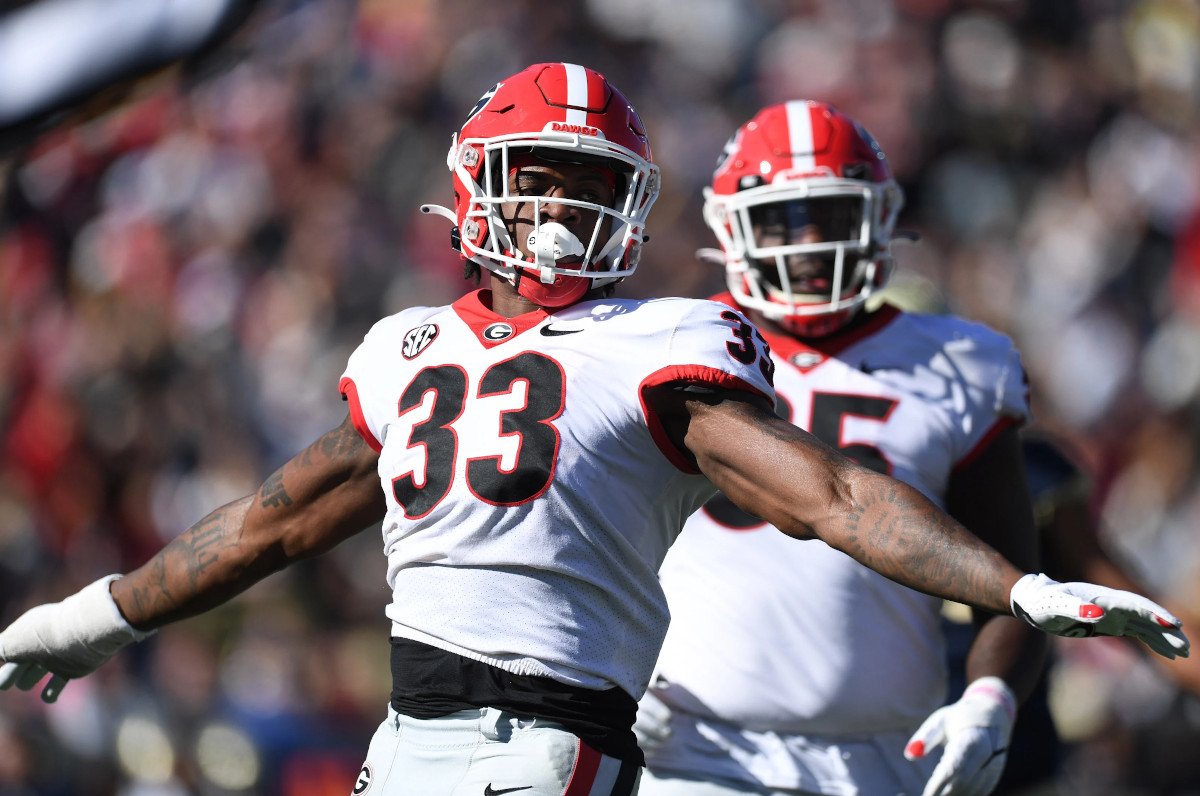 The only team that comfortably holds a spot in the College Football Playoff is undefeated Georgia (12-0), the consensus No. 1 team in the country.
Georgia safe heading into SEC Championship
Even if the Bulldogs lose the SEC Championship Game to No. 3 Alabama (11-1), it's hard to imagine the committee eliminating Georgia from the playoffs – or even moving them down very far in the seeding. FanDuel Sportsbook lists Georgia as a 6.5-point favorite in the SEC Championship, and the -250 pick to win the national championship this season.
Everyone else remains vulnerable heading into this weekend. Michigan (11-1) vaulted to No. 2 after beating Ohio State on Saturday, but will likely have to fend off Iowa – a 10.5-point underdog – in the Big Ten Championship to remain in the title picture. Similarly, Alabama probably can't afford a second loss, even if it would be to a powerhouse Georgia team – especially after looking shaky yet again in a four-overtime win over Auburn.
Cincinnati (12-0) holds the No. 4 spot and has plenty of reason for optimism. If they beat No. 21 Houston (11-1) on Saturday, they have an excellent chance to stay in the top four no matter what else happens. Even if there are scenarios where the committee might move someone past the Bearcats, that may not matter if Alabama loses. Cincinnati rates as a 10.5-point favorite over Houston in the AAC Championship.
National championship outsiders still have hope
Then there are the potential interlopers. Oklahoma State (11-1) ranks fifth and can make a compelling case if it beats No. 9 Baylor (10-2) in the Big 12 Championship. The Cowboys are just a 4.5-point favorite, and another big win should move them past a two-loss Alabama – or, potentially, even an undefeated Cincinnati team. It's not even impossible that Baylor could earn some consideration if they upset Oklahoma State.
---
College Football Playoff Rankings (Odds via FanDuel Sportsbook)
Record
National Championship Odds
No. 1 Georgia
12-0
-250
No. 2 Michigan
11-1
+900
No. 3 Alabama
11-1
+800
No. 4 Cincinnati
12-0
+1600
No. 5 Oklahoma State
11-1
+1400
No. 6 Notre Dame
11-1
+3000
No. 7 Ohio State
10-2
Unlisted
No. 8 Ole Miss
10-2
Unlisted
No. 9 Baylor
10-2
+20000
No. 10 Oregon
10-2
+30000
---
Then there's No. 6 Notre Dame (11-1). The Fighting Irish are sitting idle, but a bit of chaos in front of them could open a path to the playoffs. If Alabama and Oklahoma State both lose, Notre Dame becomes a possible fourth seed in the playoffs – likely to be evaluated against Baylor and Alabama for that position.
Regardless of who makes it in, however, they'll face long odds of denying Georgia of a national championship. Alabama ranks as the second choice, but at +800 odds of taking the title. Michigan (+900), Oklahoma State (+1400), Cincinnati (+1600), and Notre Dame (+3000) are the only other teams with significant odds of winning the title this season.