Jose Mourinho didn't spend too much time unemployed. "The Special One" agreed to become AS Roma's new manager just two weeks after being sacked by Tottenham.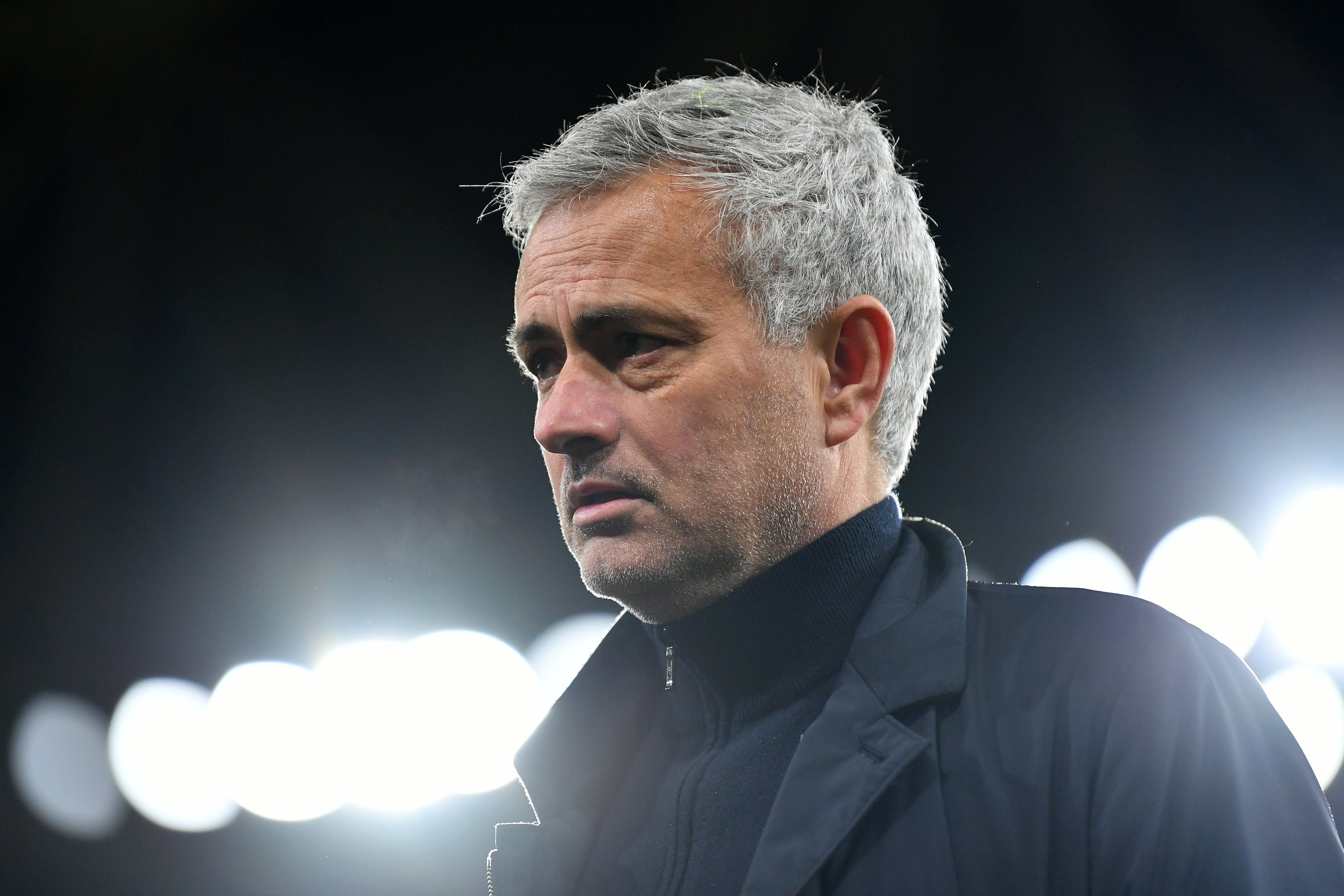 The 58-year-old manager will take charge at the Olimpico once the current campaign concludes. AS Roma will almost surely miss out on Champions League football for the second year running. They need a miracle to happen against Manchester United in the second leg of the Europa League semifinals in order to continue their pursuit of a place in Europe's glamorous club competition.
Roma lost 6-2 in Manchester last week. If they don't make it into the final, they lose all hope, as only the winner of the Europa League – UEFA's second club competition – is guaranteed Champions League football the following season.
In Serie A, Roma is currently seventh, with 55 points, nine behind arch-rivals Lazio who sit in sixth. Roma has only won one point from a maximum of 12 in their last four games. All doors to Champions League football seem shut as only the top four teams in Italy will qualify.
Mourinho is taking over in the most difficult of times and has the mission to rebuild fast, as a repeat of the domestic disaster this season is not an option for next term.
𝐎𝐅𝐅𝐈𝐂𝐈𝐀𝐋 🤝

The club are delighted to announce an agreement has been reached with Jose Mourinho for him to become our new head coach ahead of the 2021-22 season.
#ASRoma pic.twitter.com/f5YGGIVFJp

— AS Roma English (@ASRomaEN) May 4, 2021
Mourinho: 'The passion of the fans convinced me'
Mourinho will replace Paulo Fonseca. Roma was rumored to be interested in talking to Mourinho ever since he departed Tottenham, but nobody expected such a fast escalation of events. Mourinho also held talks with Celtic Glasgow (Scotland) and Valencia (Spain), but chose a return to Serie A instead.
The announcement comes less than 48 hours after Mourinho's former Italian club, Inter, celebrated their first title in 11 years. In 2010, when they last won, Mourinho was at the helm in a perfect season that ended with Inter also conquering the Italian Cup and the Champions League.
"After meetings with the ownership and [general manager] Tiago Pinto, I immediately understood the full extent of their ambitions for AS Roma," Mourinho said. "It is the same ambition and drive that has always motivated me and, together, we want to build a winning project over the upcoming years."
Mourinho is expected to challenge Inter, Juventus, Milan, and Napoli to the title next season.
"The incredible passion of the Roma fans convinced me to accept the job and I cannot wait to start next season," Mourinho commented.
What did Antonio Conte have to say?
In Italy, Mourinho will be reunited with an old "friend" from the Premier League, Inter manager Antonio Conte. The two had a lasting conflict when they both worked in England. The announcement of Mourinho's commitment to Roma came just as Conte was being interviewed by the Italian TV show La Ienne.
"He signed? Really?" Conte asked the reporter. When he was convinced it's not a joke, Conte sent Mourinho a welcome message.
"It's great news for everybody, I wish him the best, except when he plays against Inter," Conte said, adding that he'll hug Mourinho when they meet before their first game next season. "Sure, there is great respect between us," Inter's coach smiled.
Mourinho, 'The Rich One'
Apart from the money Mourinho earned from his lucrative contracts at Real Madrid, Chelsea, Manchester United, Inter, and Tottenham, he received a huge $82 million from his employers after getting sacked.
At Roma, he signed a three-year deal worth $25.2 million after-tax. In his first season, Mourinho will get $8.41 million from AS Roma along with $10.2 million from Tottenham. It's part of the deal the Portuguese cut with Spurs. The English club agreed to compensate Mourinho with the difference between his yearly revenue in London — $19.2 million — and his new salary. This clause is only valid for the 2021-2022 season. Mourinho could earn even more money in bonuses at Roma if he reaches his goals.
Recently, "The Special One'" got himself two media jobs in one day. He was unveiled as the star-expert of English Sports radio station talkSPORT as well as the main football columnist for British tabloid The Sun during the Euro finals this summer.
#Mourinho alla #Roma: colpo Special che rilancia club, città e calcio italiano https://t.co/yxUm87EGG6 #serieA #premium

— La Gazzetta dello Sport (@Gazzetta_it) May 4, 2021