Monmouth Park management fired the latest salvo in the New Jersey track's ongoing battle with its jockeys when it said riders refusing to accept mounts for Friday's opening day will be forbidden from riding at Monmouth Park for the duration of the meet.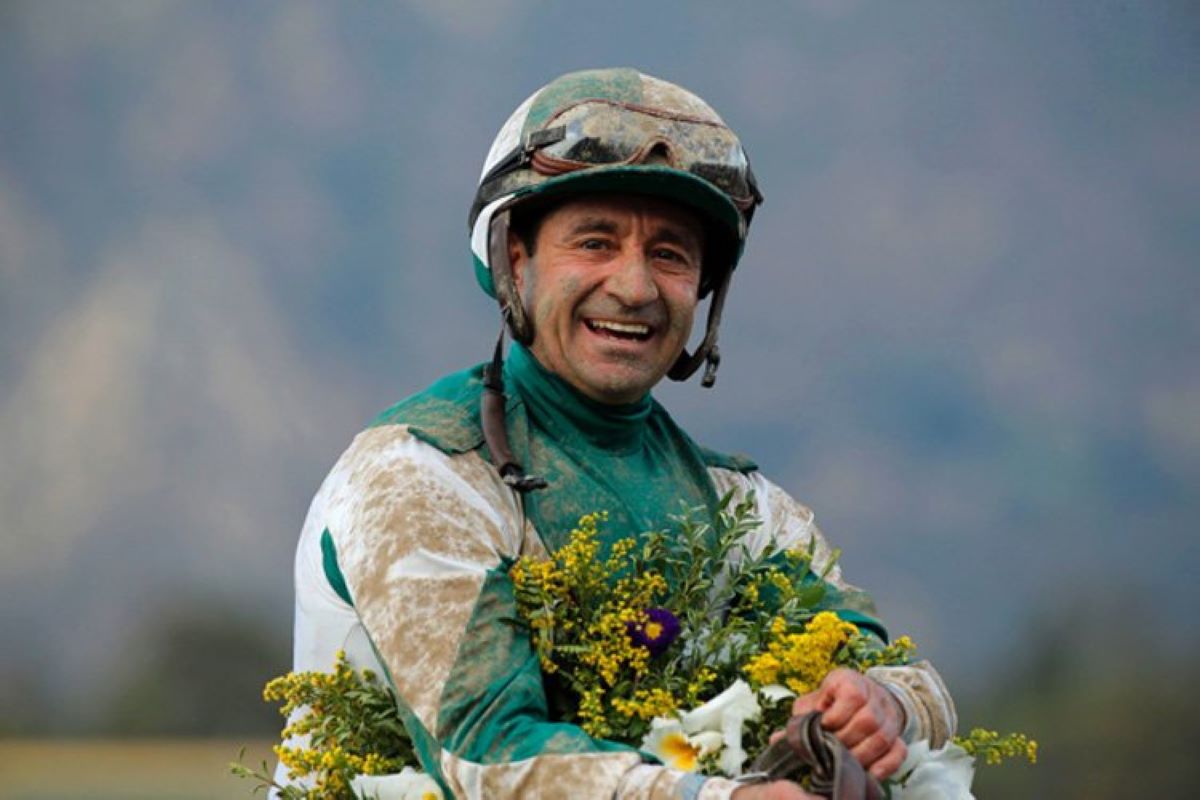 This latest salvo, coming hours before Tuesday's close of entries for Friday's opening day, follows numerous jockeys boycotting Monmouth Park. That boycott comes courtesy of a new state law forbidding riders from using their crop, "except when needed for safety." The New Jersey Racing Commission passed the rule last fall, prohibiting jockeys from using their crops to spur horses.
The rule allows crop use only for safety reasons, such as if a horse is in a dangerous position and the jockey needs the crop to maintain control. Jockeys, to a person, hate the new rule, believing it creates unsafe conditions. Despite the rule, Monmouth Park's Friday opening day features six races, 14 jockeys, and 45 horses. One of those 14 riders, however, is not longtime Monmouth Park riding stalwart Joe Bravo.
"I've made it a personal decision not to ride at the meet with that rule," Bravo told Blood-Horse. "Anyone can make their own choice, but I have to do what's right for Joe Bravo."
Jockeys can't pass Friday and ride Saturday
Bravo is a 13-time Monmouth Park riding champion. He's such a Monmouth Park fixture that he carries the nickname "Jersey Joe." Conversely, Hall of Fame rider John Velazquez rarely rides at the Jersey Shore track; he's another prominent jockey who said he won't ride at Monmouth Park.
After talking to a few owners yesterday I don't see how Monmouth Park is going to have a successful meet. Owners are realizing how dangerous this rule is for their horses and jockeys.

— John Velazquez (@ljlmvel) May 20, 2021
John Helms, Monmouth Park's director of racing and racing secretary, isn't blinking. He told Blood-Horse that he takes issue with jockeys working horses on Monmouth Park's backstretch all month long, then saying they won't ride Friday in protest. Helms said several of those riders want to return Saturday, and that he has a problem with that.
"So it seems like an alleged non-boycott has become a boycott in my mind," Helms told Blood-Horse. "We are not going to let people stick it to us and cost us money by canceling racing. If you feel unsafe Friday, how are you safe Saturday? If it's unsafe and you don't want to ride, I get it. No one is asking you to do something you are uncomfortable doing. The rule is not changing, so if you will not ride Friday since you believe it's unsafe, why would you ride any other day?"
Guild CEO illustrates crop rule flaw
The season ban for Monmouth Park's 53-day meet doesn't apply to riders with previous commitments or to suspended riders.
Terry Meyocks, the Jockeys' Guild president and CEO, maintains his organization has no issue with Monmouth Park, but instead, their complaints are with the NJRC. He and most of his clients have repeatedly said the rule was passed without any input from the jockeys.
"They say it's for safety only, but until you ride a horse, you don't know what happens in a race," Meyocks told Blood-Horse. "You need to go through a hole and you know it will close fast, so you have to use the crop to encourage the horse. If you don't, the hole closes, horses will not get through and there are going to be accidents. Horses and riders are going to go down and someone is going to get killed."