Both of Major League Soccer's New York franchises will be in action on Saturday, but they'll need to pull upsets if they want to advance out of the first round of the MLS Cup Playoffs.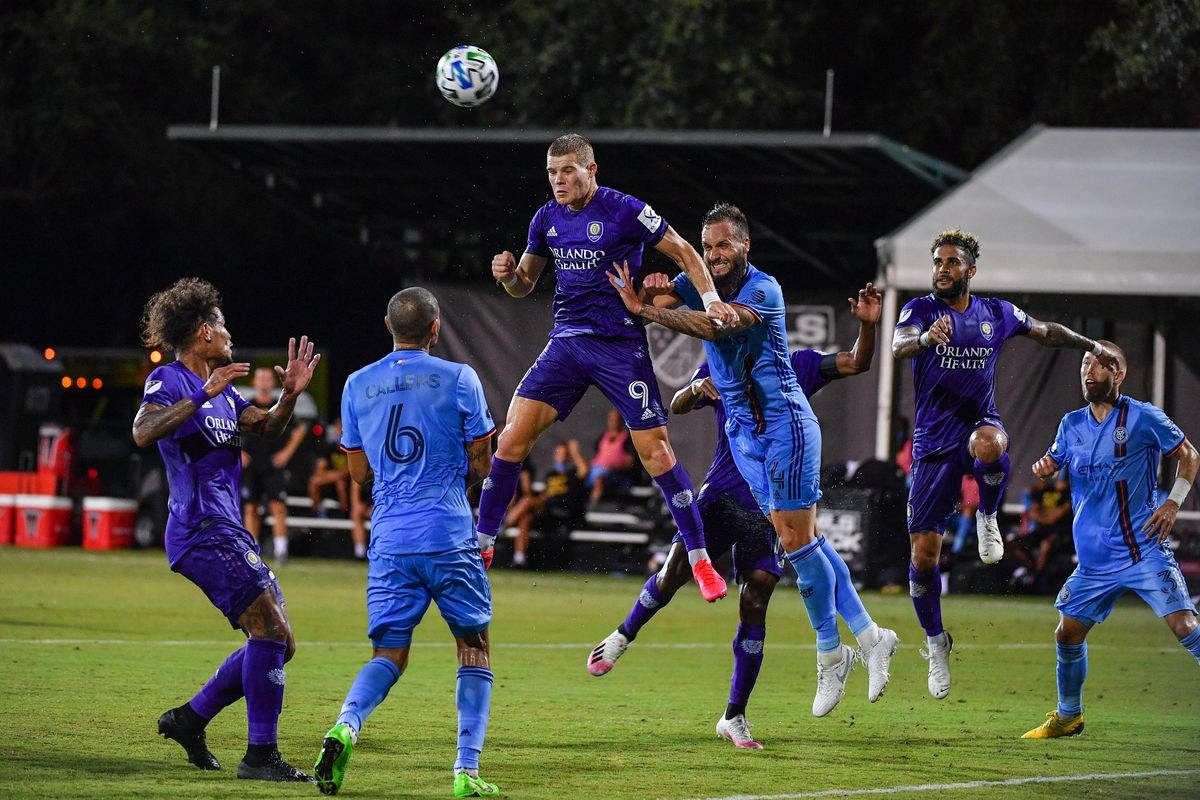 The New York Red Bulls will travel to Columbus to face the Crew as a significant underdog, while New York City FC heads to Orlando City in a virtual tossup.
Orlando Finally Makes MLS Playoffs Breakthrough
Orlando City reached the MLS Cup Playoffs for the first time this year, finishing as the fourth seed in the Eastern Conference to earn a home game in the opening round. Orlando and NYCFC joined MLS at the same time, but the Lions have taken a longer path to the postseason, as New York reached the playoffs in each of the past four seasons, falling in the quarterfinals each time.
"We're very proud to play our first [playoff] game in team history. The boys have done a terrific effort on taking the team to this stage, and we want more," Orlando City head coach Oscar Pareja told the club's official website. "Now it's a new story, it's a new tournament, it's everybody playing for that one game and we will try to do as much as we can at our training group just to prepare ourselves to do that."
NYCFC enters the postseason with lower public expectations than in some of its recent campaigns. The team, however, expects just as much as it always has, which means winning matches and finally breaking through to the later rounds of the MLS Cup Playoffs.
"This whole year I think we've been motivated to get back to the point where we put ourselves in a position to continue to move forward when we get to the playoffs," NYCFC goalkeeper Sean Johnson told reporters. "We've been together for a while now and we have to continue to drive forward and use that past experience as a learning one."
Orlando comes in as a slight favorite, though oddsmakers aren't giving the home side much of an edge. FanDuel Sportsbook lists Orlando City as a +140 pick over NYCFC (+150) in regulation.
Struber Joins Red Bulls for Playoffs
Columbus will enjoy a bigger home-field advantage in its first-round MLS Cup Playoffs matchup with the Red Bulls. FanDuel lists the Crew as a -120 favorite, with New York fetching +260 odds of grabbing a road win.
While Columbus opened its doors to a limited number of fans this season, it will only allow a small number of family members and guests for Saturday's match due to the evolving nature of the COVID-19 pandemic.
---
MLS Cup Playoffs Odds (via FanDuel Sportsbook)
Orlando City: +140
Draw: +250
NYCFC: +150
Columbus Crew: -120
Draw: +270
New York Red Bulls: +260
---
New York could enjoy a boost in the form of head coach Gerhard Struber, who has finally joined the team. The Red Bulls appointed Struber as their next manager on Oct. 6, but the Austrian coach couldn't travel to the United States until he obtained a work visa and went through a mandatory quarantine period.
"It's a special situation for me and the team," Struber told reporters. "Right now I'm here, right now I have the responsibility for results, development, and decisions."