Orlando City will look to cap off its Cinderella run at Walt Disney World on Tuesday when it takes on the Portland Timbers in the final of the MLS is Back Tournament.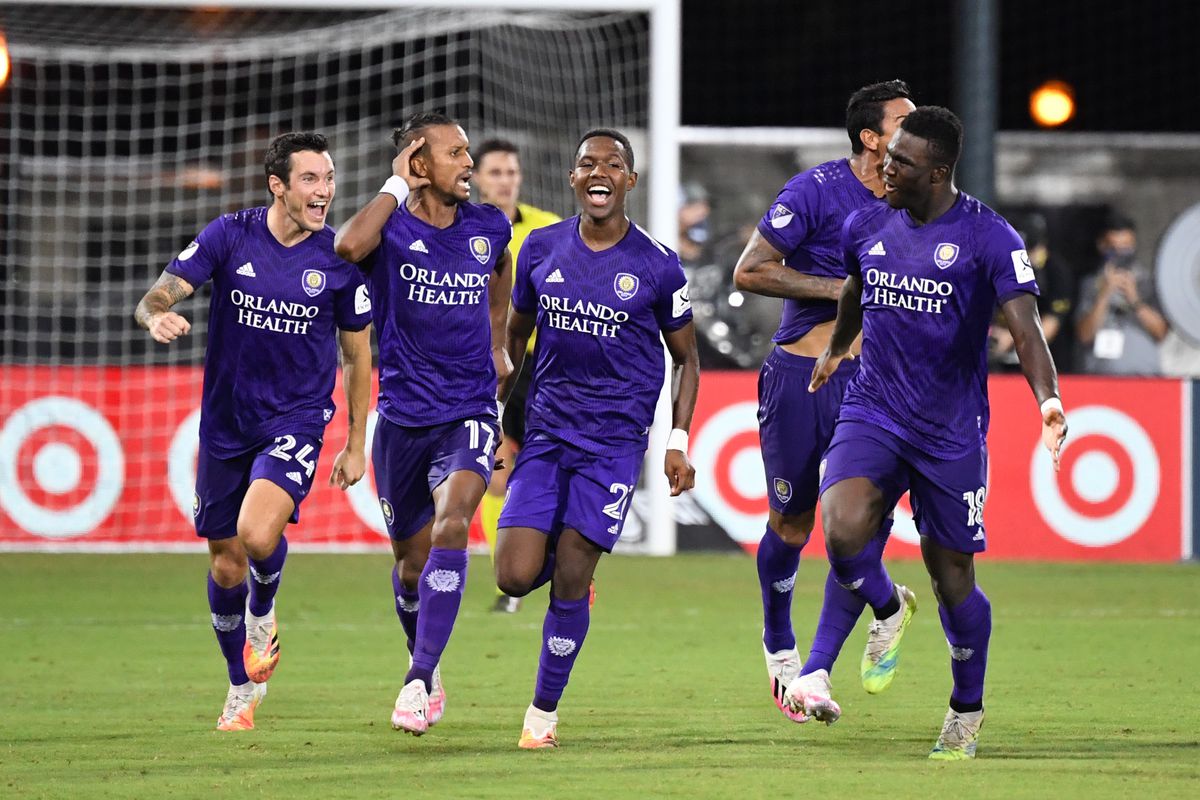 The Lions came into the MLS is Back Tournament as a long shot to win, despite the fact that the club served as host for the bubble event.
Orlando, Timbers No Longer Long Shots
But Orlando City has run through the tournament without losing a single match. The hosts took down favorites LAFC in a quarterfinal penalty shootout, then defeated Minnesota United 3-1 on Thursday to book their place in the final.
"I'm proud they're getting the results because they're doing it respecting their ways," Orlando City manager Oscar Pareja told reporters after the win over Minnesota. "The players just put all the excuses away and just kept going and going, and I think they're happy. They're playing with confidence and they accept each other and they're understanding that this is a day-by-day, growing path … we're still in building mode, but we're proud."
The Timbers booked their place in the final with a 2-1 win over the Philadelphia Union. Like Orlando City, Portland hasn't lost a single match in the MLS is Back Tournament, despite coming in as a relative dark horse to compete for the title.
"It's a great feeling. We came here with one goal, and that was to lift the trophy at the end of the tournament," striker Jeremy Ebobisse, who scored for Portland in the semifinal, told reporters. "And now we're one game away. All the work that we've put in, and all of the sacrifice that we've put in, is all starting to pay off. We've got 90 more minutes."
Oddsmakers peg Orlando City as the slight favorite in the final. DraftKings Sportsbook lists Orlando as a -125 pick to lift the trophy over the Timbers (+100).
Both teams picked up two wins and a draw in the group stage of the MLS is Back Tournament, which will count toward their regular-season standings. That will help keep both clubs in the playoff hunt, at least in the early going.
MLS is Back: Regular Season Restarts on Wednesday
The winning team will earn even greater rewards. The tournament champion earns an automatic spot in the 2021 CONCACAF Champions League, a valuable reason for teams to go all out to win the event.
Major League Soccer used the bubble tournament as a controlled way to restart its season. But the league plans to quickly resume games in home markets after the MLS is Back Tournament ends.
Over the weekend, MLS announced that regular-season games in home stadiums will resume on Wednesday, Aug. 12. While most teams will host matches without fans, MLS says limited crowds might attend some games, depending on guidance issued by local health authorities.
"Since suspending play in March, we have been working on plans to play as much of our season as possible, beginning with the tournament in Florida and resuming in our local markets following the competition," MLS commissioner Don Garber told reporters. "We remain focused on the health and safety of our players, coaches, and staff, and look forward to continuing our season in our home markets."