Only 20 players have hit .400 or better during a full season in MLB history, and no one's accomplished the rare feat since 1941. With a pandemic-shortened season in 2020, will anyone have a shot at hitting .400 and making history with an asterisk next to their name in the record books?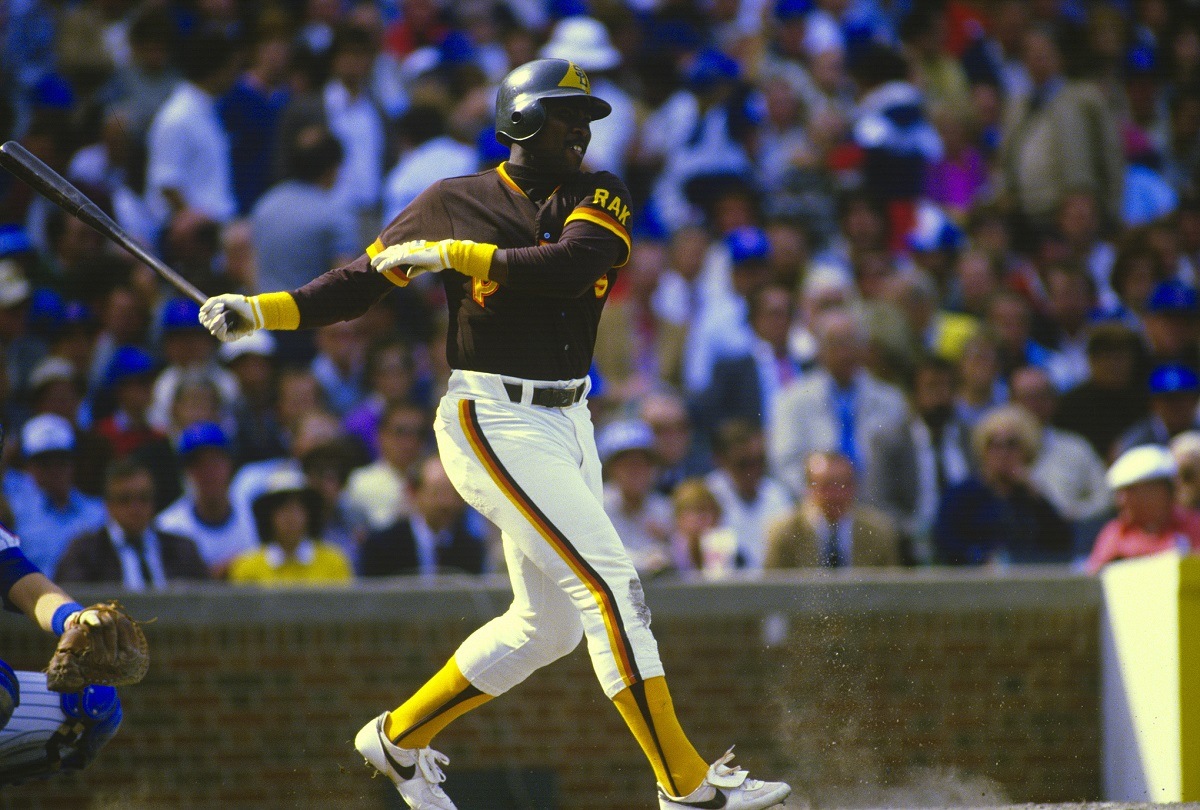 Ted Williams is the last player to do it when he hit .406 for the Boston Red Sox in 1941.
In the last 100 seasons of baseball, players finished with a .400 or higher only nine times. Rogers Hornsby did it three times between 1922 and 1925. Ty Cobb hit .400 or better three times in his career, including .401 in 1922.
Five players in MLB history hit .400 or better in a season more than once: Rogers Hornsby (3 times), Ty Cobb (3 times), George Sissler, Ed Delahanty (3 times), and Jesse Burkett.
CLOSE CALLS FOR .400
George Brett .390 (1980)
Tony Gwynn .394 (1994)
Larry Walker .379 (1999)
Ichiro Suzuki .372 (2004)
In 1980 with the Kansas City Royals, George Brett went deep into September with a shot at .400. With less than 10 games remaining in the season, Brett went north of .400, but couldn't maintain that lofty number. He finished the season at .390.
San Diego Padres All-Star Tony Gwynn, the best pure hitter in baseball in the 1980s and 1990s, flirted with .400 when he finished the strike-shortened 1994 season with a .394 record. Who knows if Gwynn could have pulled off .400 if players didn't go on strike.
Larry Walker, who recently joined the Hall of Fame, hit .379 for the Colorado Rockies in 1999.
Ichiro Suzuki from the Seattle Mariners is the only player to get close to .400 in the 21st Century. Ichiro finished the 2004 season with a .372 average to win the AL batting title.
Pandemic .400?
Who has a shot at hitting .400 this season? Whoever gets close will be inundated with media coverage. Hitting .400 would be the easy part. Facing the 24/7 news cycle, enormous pressure, and relentless press would be the difficult part.
I have a gut feeling that an under-the-radar player could become the next hitter to finish above .400. The feat would be like Roger Maris hitting 61 home runs in 1961. Everyone expected his more popular teammate, Mickey Mantle, would be the one who finally snapped Babe Ruth's record of 60 home runs. The hard-drinking and late nights caught up to Mantle, who missed several games to various injuries. Instead, Maris hit 61 home runs and become the reluctant hero despite the immense media pressure.
The top hitters in baseball today are the obvious choices to flirt with .400. Christian Yelich from the Milwaukee Brewers won the batting title for the past two seasons in the NL. Mookie Betts won the batting title in the AL in 2018 with a .346 clip, but this season he's on a new team as a member of the LA Dodgers.
DJ LeMahieu from the New York Yankees would be a good example of a lesser-known player with a shot at .400. While his home run-hitting teammates garner more attention (e.g., Aaron Judge, Giancarlo Stanton, Gary Sanchez), LeMahieu could slip under the radar. He led the Yanks in hitting last season and finished second overall in the AL with a .326 average. In 2016, LeMahieu clinched an NL batting title with a .348 average with the Colorado Rockies.
Modern Era Hitting Studs
Nap Lajoie, Hall of Fame second baseman from the Philadelphia Athletics, kicked off the new century with a .426 clip in 1901.
Between 1911 and 1925, players hit .400 10 times. Harry Heilmann hit .403 for the Detroit Tigers in 1923 for his only stint above .400.
Several years before the infamous Chicago Black Sox scandal, Shoeless Joe Jackson won the AL batting crown with a .408 average in 1911.
MODERN ERA 1900-PRESENT .400 HITTERS
Nap Lajoie .426 (1901)
Ty Cobb .420 (1911)
Shoeless Joe Jackson .408 (1911)
Ty Cobb .409 (1912)
George Sissler .407 (1920)
George Sissler .420 (1922)
Rogers Hornsby .401 (1922)
Ty Cobb .401 (1922)
Harry Heilmann .403 (1923)
Rogers Hornsby .424 (1924)
Rogers Hornsby .403 (1925)
Bill Terry .401 (1930)
Ted Williams .406 (1941)
Ty Cobb finished above .400 thrice, including back-to-back seasons in 1911 and 1912. George Sissler hit over .400 twice in the early 1920s.
Rogers Hornsby tied Cobb for three seasons above .400, including back-to-back seasons in 1924 and 1925.
The summer of 1941 is still one of the most significant years in baseball history. Williams hit .401, which would be the last time anyone did it, and Joe DiMaggio unleashed a 56-game hitting streak with the New York Yankees.
Pre-1900s Hitting Champs
One of the coolest things about baseball is its rich history that dates back 150 years.
In 1894, five players averaged .400 or better, and four of them were on the Philadelphia Phillies. Hugh Duffy (Boston Beaneaters) led the league with a .440 average in 1894, followed by Tuck Turner (Philadelphia Phillies), Sam Thompson (Phillies), Ed Delahanty (Phillies), and Billy Hamilton (Phillies).
PRE-1900 .400 HITTERS
Ross Barnes .429 (1876)
Fred Dunlap .412 (1884)
Tip O'Neill .435 (1887)
Pete Browning .402 (1887)
Hugh Duffy .440 (1894)
Tuck Turner .418 (1894)
Sam Thompson .415 (1894)
Ed Delahanty .404 (1894)
Billy Hamilton .403 (1894)
Jesse Burkett .405 (1895)
Ed Delahanty .404 (1895)
Jesse Burkett .410 (1896)
Hughie Jennings .401 (1896)
Willie Keeler .424 (1896)
Ed Delahanty .410 (1899)
Two players — Ed Delahanty (1894, 1895, 1899) and Jesse Burkett (1895, 1896) from the Cleveland Spiders — hit .400 or better multiple times in the 19th century. Delahanty, who played multiple infield positions with the Phillies, finished his career ranked #5 in all-time hitting with a career batting average of .346.