After a historically short 2020 campaign, Major League Baseball teams moved back to the business of hot stove season. While some of the biggest names are off the market, several prominent MLB free agents are still looking for teams just three weeks before pitchers and catchers are due to report for spring training.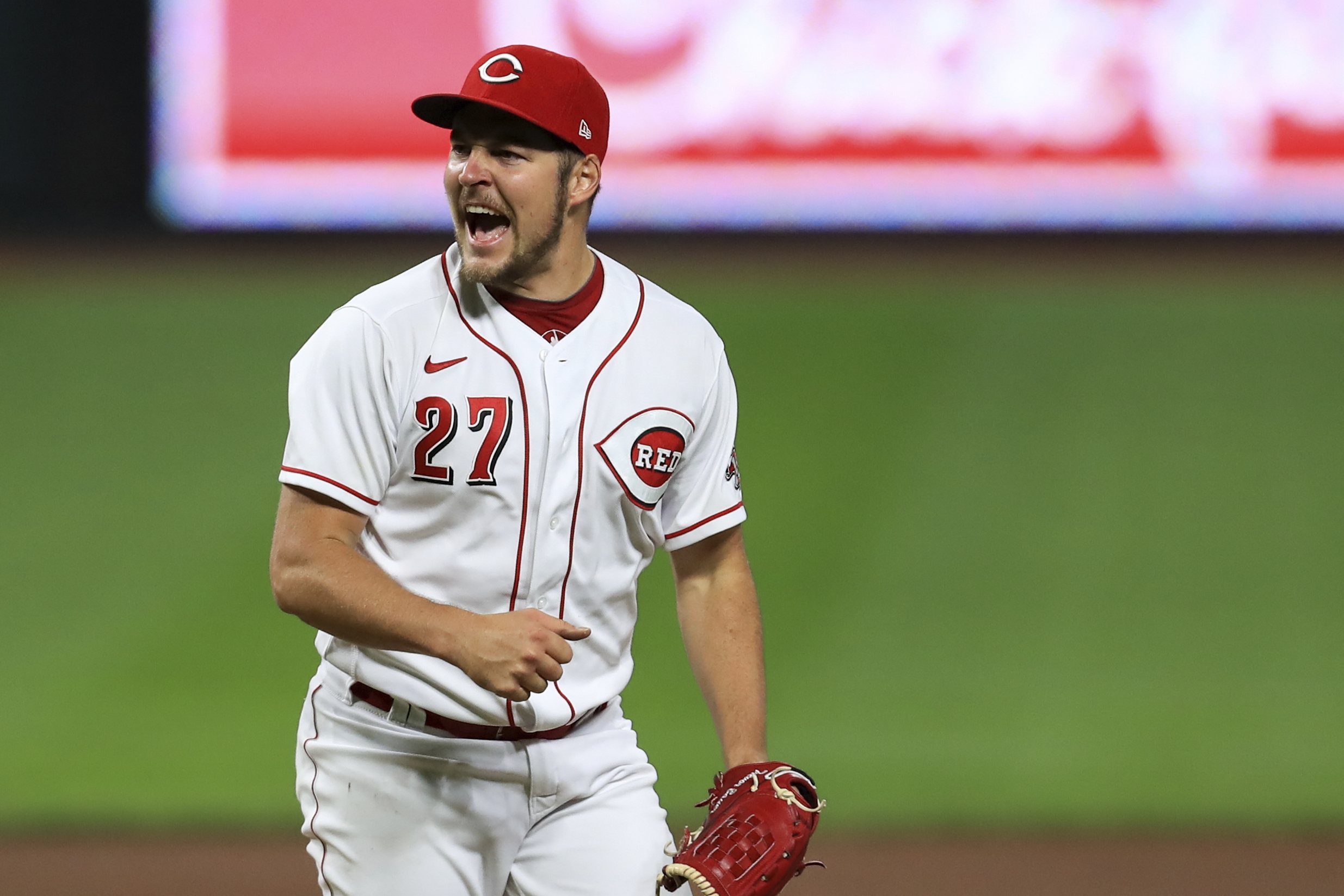 Given the uncertainty over how COVID-19 might impact the 2021 season, and the future financial ramifications of the pandemic, teams have been struggling to evaluate players and determine their worth. That might explain why several prominent players remain on the market at this late date. Here's a rundown of some of the biggest MLB free agency targets who remain unsigned.
Trevor Bauer
Bauer is the best starting pitcher still testing free agency. The 30-year-old is coming off of a dominant season for the Cincinnati Reds in which he put up a 1.73 ERA and threw two shutouts – a rarity in a full season these days, let alone in just 11 starts.
Rumors link the New York Mets to Bauer, especially after they traded Steven Matz to the Toronto Blue Jays earlier this week. Regardless of who signs Bauer, they will have to pay big for his services. There have been multiple reports that Bauer is seeking a record annual average salary that beats Gerrit Cole's $36 million per year. Chances are that someone will sign him to a one- or two-year contract in the range of $35 to $40 million per season.
Marcell Ozuna
Several teams remain interested in free-agent outfielder Marcell Ozuna. The two-time All-Star led the National League in home runs (18) and RBIs (56) last season with the Atlanta Braves while hitting .338.
SOURCE: Marcell Ozuna is seeking a 4-year and up multi-year contract. Six teams have shown interest:

– Red Sox
– Yankees
– Dodgers
– Mets
– Twins
– Brewers@z101digital @ZDeportes

— Héctor Gómez (@hgomez27) January 22, 2021
Following that monster season, Ozuna is seeking a multi-year contract, with the Boston Red Sox, New York Mets, and New York Yankees all emerging as potential suitors. But, the Braves themselves might benefit most from resigning the slugger.
Atlanta signed former Tampa Bay Rays starter Charlie Morton to a one-year deal, and retaining Ozuna could keep the Braves in contention in the NL East. Failing to do so would almost certainly represent a step back compared to the Nationals, Phillies, and Mets. FanDuel Sportsbook currently lists the Braves as the +130 favorite to win the division, ahead of the Mets (+175).
Justin Turner
The defending World Series champion Los Angeles Dodgers would love to resign 36-year-old infielder Justin Turner, who remains productive even late in his career. But, they'll have plenty of competition for his services.
Reports have linked both the Blue Jays and the Milwaukee Brewers to Turner, who hit .320 with two home runs in last year's World Series. The question is, would anyone still be willing to give Turner a long-term deal. The Dodgers may be willing to match offers to keep their star around for the next year or two, but might not match a four-year deal that would take Turner to the age of 40.
Nelson Cruz
Why is there a market for a 40-year-old free-agent designated hitter? Likely because Cruz hasn't hit fewer than 37 home runs in a full season since 2013, and blasted 16 more dingers in just 53 games last year. Still, suitors will be limited now that the MLBPA has rejected a plan to use the DH in the National League for 2021.
The #WhiteSox have shown no interest, and say they have not even engaged in internal conversations about DH Nelson Cruz.
Cruz, barring a major surprise, still is expected to return to the #Twins.

— Bob Nightengale (@BNightengale) January 28, 2021
The Chicago White Sox have dominated the rumor mill when it comes to Cruz. But, the Minnesota Twins may also be looking to resign him, as the two teams come into the season as the favorites to win the AL Central. At the moment, FanDuel sees the White Sox (-130) as holding a slight edge over Minnesota (+155).