Minnesota Timberwolves head coach Tom Thibodeau may have felt great after his team's 108-86 win over the Los Angeles Lakers on Sunday. But moments after the game ended, the coach and team president learned that he was being fired, ending a run of over two years in those positions.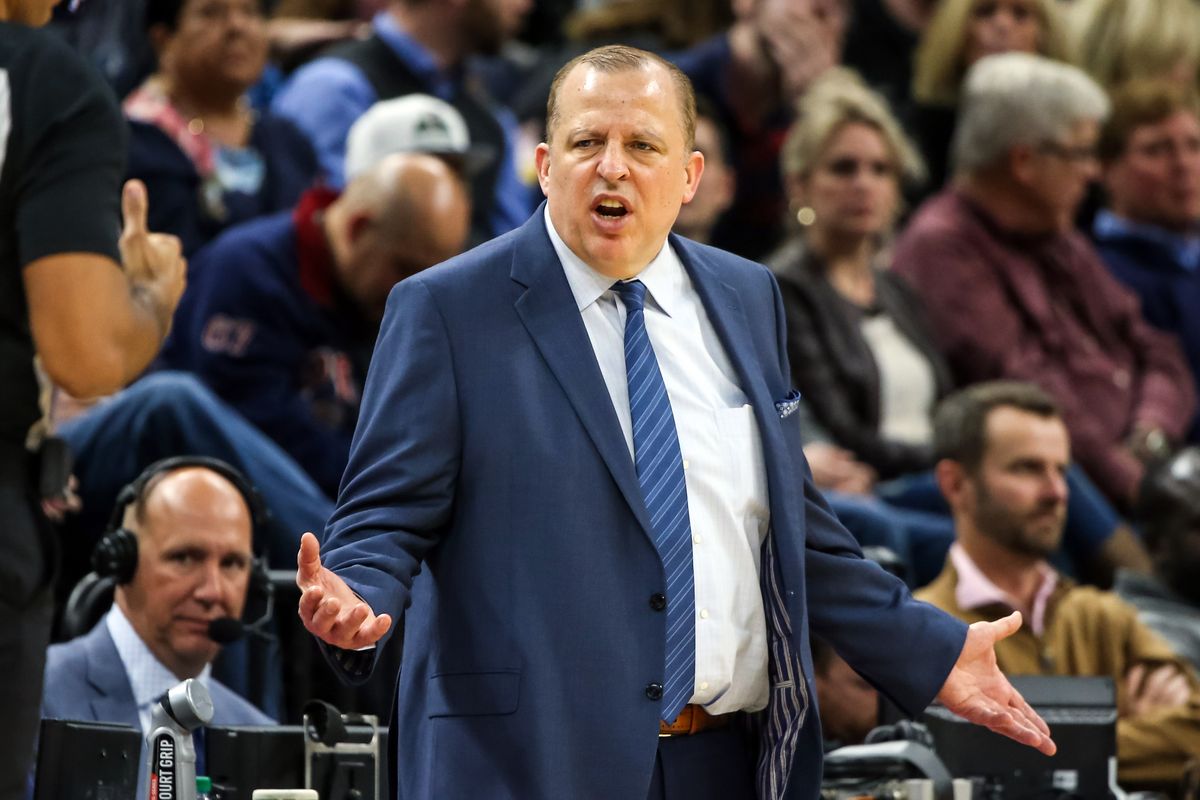 According to a report by ESPN, sources said that Thibodeau didn't know he was about to be fired when CEO Ethan Casson and general manager Scott Layden walked into his office following Sunday's game.
Timberwolves Looking for a Spark
The Timberwolves currently have a 19-21 record on the season. That has them sitting in 11th place in the Western Conference standings, two games behind the Lakers in the crowed race for the final playoff spot.
According to Minnesota owner Glen Taylor, the move is an attempt to change the momentum of a season he still thinks can be salvaged.
"I don't think we're where we thought we would be, or where we think we should be," Taylor told the Star Tribune. "We still have hopes to get into the playoffs, and I think with half the season left, let's see if this change will make a difference."
Playoff Appearance Doesn't Save Thibodeau
Thibodeau, who has been an NBA head coach since taking over the Chicago Bulls in the 2010-11 season, hadn't found much success with Minnesota. Over two-plus seasons, he guided the Timberwolves to a 97-107 record. Last year, however, the team went 47-35, good enough to snag the eighth seed in the Western Conference before losing 4-1 in the first round of the Western Conference playoffs to the Houston Rockets.
That was the first playoff appearance for the franchise in 14 years, which should have given Thibodeau some measure of job security. But the drama surrounding Jimmy Butler's situation may have put him back on the hot seat.
Butler was traded to the Philadelphia 76ers after Minnesota got off to a 4-9 start with the All-Star. Since then, the team has improved, going 15-12.
But that was apparently not enough for the Minnesota front office. According to an ESPN report, Thibodeau did not have a good relationship with Casson, who believed that the coach created too many public relations problems and didn't have much of a handle on the business side of basketball operations.
Saunders to Serve as Interim Coach
For now, head coaching duties will go to assistant Ryan Saunders, though a permanent replacement is expected to be named before next season.
"Ryan has been around now quite a few years. He knows the players," Taylor told the Star Tribune. "I just think that's very helpful, looking at our staff, I think he was probably the best candidate to move ahead."
Another assistant coach, Andy Greer, was also dismissed by the team along with Thibodeau.
The Timberwolves haven't made any official statements regarded candidates to replace Thibodeau on a permanent basis. However, media reports have suggested that former Bulls coach Fred Hoiberg may be Taylor's top choice.