Sports gamblers like to wager heavy on big events, and 2017 was no exception. They came to sportsbooks in Las Vegas and plunked down large amounts of cash on contests like the Super Bowl, the World Series, and marquee boxing matches.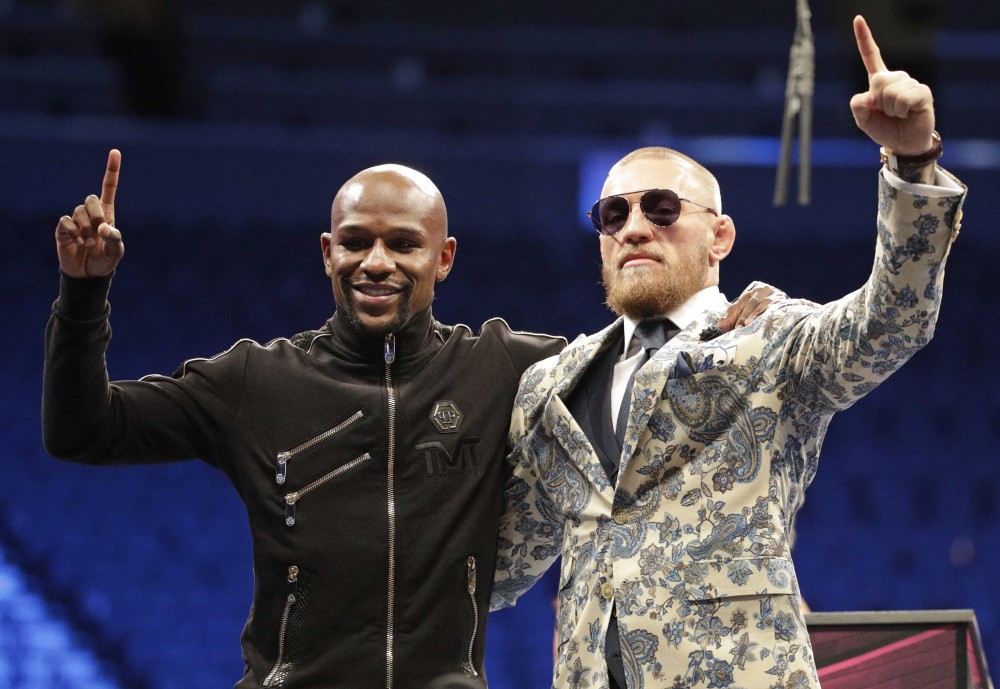 Some took advantage of favorable odds, others on favorites they were certain wouldn't lose. Jay Kornegay, sportsbook director at the Westgate in Las Vegas, told the Las Vegas Review-Journal in August that two events brought in approximately $250 million: the Super Bowl and the fight between Floyd Mayweather and Conor McGregor.
"You've got to think there was over $100 million to $120 million wagered on this fight," he said. "The Super Bowl handle was $138.5 million, but this has got to be the biggest event outside of the Super Bowl."
The Bets That Paid Off
Nothing brings out the wallets like a prize fight and money was flying at Vegas venues and overseas sportsbooks for the highly anticipated bout on Aug. 26 between Floyd Mayweather and Conor McGregor at T-Mobile Arena in Las Vegas. The champion and resident of Southern Nevada was the favorite at minus-2,500, but that didn't stop jaw-dropping wagers from being placed on the Strip.
One man entered the MGM and put up $1 million and another placed $1.2 million at a William Hill outlet. Gavin Maloof and his brother, Joe went to South Point and plopped $800,000 down on their neighbor, but weren't even the highest bettors. Another unnamed wagerer came in and placed $1 million on the champ. Mayweather's TKO brought about $200,000 to those seven-figure winning tickets.
World Series Bettor Hits Home Run
One anonymous man reportedly made a killing on this year's World Series between the Dodgers and Astros, although questions about his "fake news" status swirled . Described as Eastern European and in his 30s, the rumored bettor started with $500,000 and bet the first game. He won, and then pooled all that cash to the next game. He kept winning and by the end of the sixth game, he had reportedly amassed $14 million.
Sports Illustrated nicknamed him "Sir Let it Ride," but no one could provide any information on the mystery gambler. He did finally decide to walk away with his winnings, declining to bet on Game 7.
D Casino Owner Fails to Score
Derek Stevens, the owner of the D Casino in downtown Las Vegas, is from Michigan and a huge fan of that state's athletic teams. When the NCAA Men's Basketball Tournament came around in March, he bet $12,500 on Michigan at 80-1 to win the championship. He also spent $352,000 on the first-round games.
He didn't do so well with either bet. He went 10-19-3 on opening day and lost $109,000. The Wolverines let him down as well, losing in the Sweet 16 to Oregon, 69-68.
Super Bowl: Ecstasy to Agony
The Falcons entered February's Super Bowl against the New England Patriots as 3-point underdogs and several thought that was too low a number. One unidentified man bet $1.1 million on Atlanta with sportsbook operator CG Technology.
For three quarters, it appeared he would be nearly doubling his money. But it all came crashing down, as the Patriots came back and won in overtime, 34-28.