After starting the season 17-1, the Buffalo Bulls were ranked #16 this week by the college basketball AP Poll.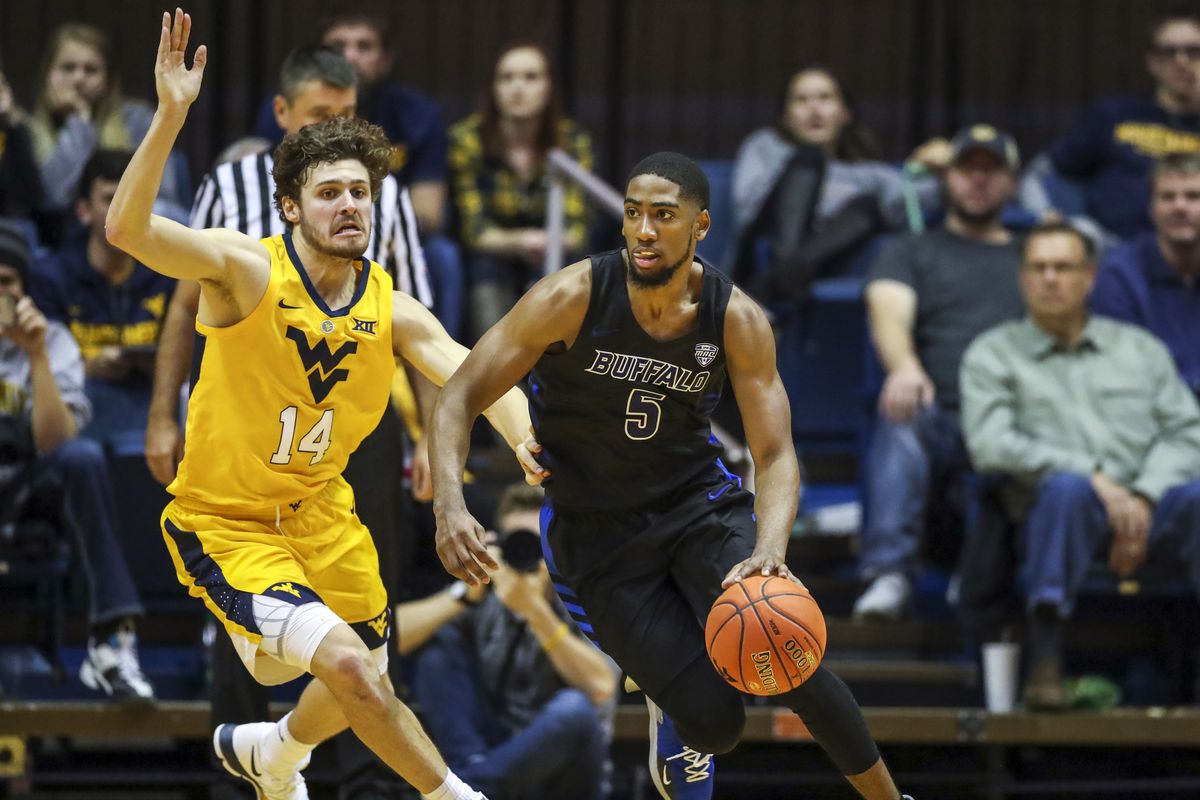 The high-scoring Buffalo Bulls are averaging 84.6 points per game and led by senior CJ Massinburg. The 6-foot-3 guard averages 18.1 points this season and hitting nearly 42 percent of his three-point shots.
Although teams from elite conferences like the ACC, Big Ten, Big East, and SEC get most of the media coverage and mainstream attention, Buffalo is one of the many top schools from the MAC Conference trying to make an impact this season. They have been ranked in the Top 25 for 11 straight weeks. Buffalo is definitely one of those unknown teams to watch on the road to March Madness.
17-1 Start
Buffalo or SUNY-Buffalo is a part of SUNY, which is an acronym for the State University of New York. It's essentially a branch of the New York state school program. Most of the premier players in Western New York and upstate New York gravitate toward Syracuse or UCONN. Buffalo head coach Nate Oats had to log a lot of air miles to recruit players to come to snowy Buffalo to play hoops. His star player, CJ Massinburg, is from Texas.
Buffalo started the season off with a bang. The high-octane Bulls upset #13 West Virginia 99-94 in an epic shootout in overtime. Massinburg dropped 43 points and added 14 rebounds.
Couple weeks after, Buffalo obliterated Dartmouth 110-71 and Massinburg did not even play.
During their 17-1 start, their sole loss came at the hands of #20 Marquette. The Bulls couldn't keep pace and lost 103-85. They rallied with six consecutive wins until they headed to Northern Illinois to take on the Huskies.
Tuesday Night Buzzer Beater
Buffalo is now 17-2 after losing to Northern Illinois 77-75 after a buzzer-beating layup from backup guard Noah McCarty. The win marked the first time Northern Illinois upset a ranked team at home in 47 years.
For most of the game, Buffalo's defense held Eugene German in check. German averaged nearly 21 points per game and he only had 8 points for the first two-thirds of the game before he exploded for 12 points late in the second half. German finished with 20 points and 10 rebounds. Dante Thorpe led the Huskies with 23 points.
"If we play with more effort, we win," said Buffalo head coach Nate Oats. "They played harder than us."
Massinburg led Buffalo in scoring with 23 points, but he struggled from the floor shooting 6-for-14. The Bulls shot only 36.7 percent overall and 30 percent from three-point range. They also missed nine free throws. Northern Illinois hit 50 percent of their shots and show 79.2 percent from the free throw line.
Buffalo Against the Spread
During a fourteen-game stretch, the Buffalo Bulls went 11-2-1 against the spread. If you backed them during that run, you would have profited nicely.
The tides turned in January and the Bulls failed to cover in their last three games. Although they won games against Western Michigan and Eastern Michigan, the Bulls failed to cover in both instances. They were favorites by -14 and -15 in those spots. Against Northern Illinois, Buffalo went into the game as a 9-point favorite. Yet they lost outright by two points.
Buffalo (17-2) will look to bounce back against Kent State (15-4) this week when they head to Ohio.