The Michigan Senate overwhelmingly passed a package of bills on Wednesday that would legalize four different types of online gambling, including sports betting.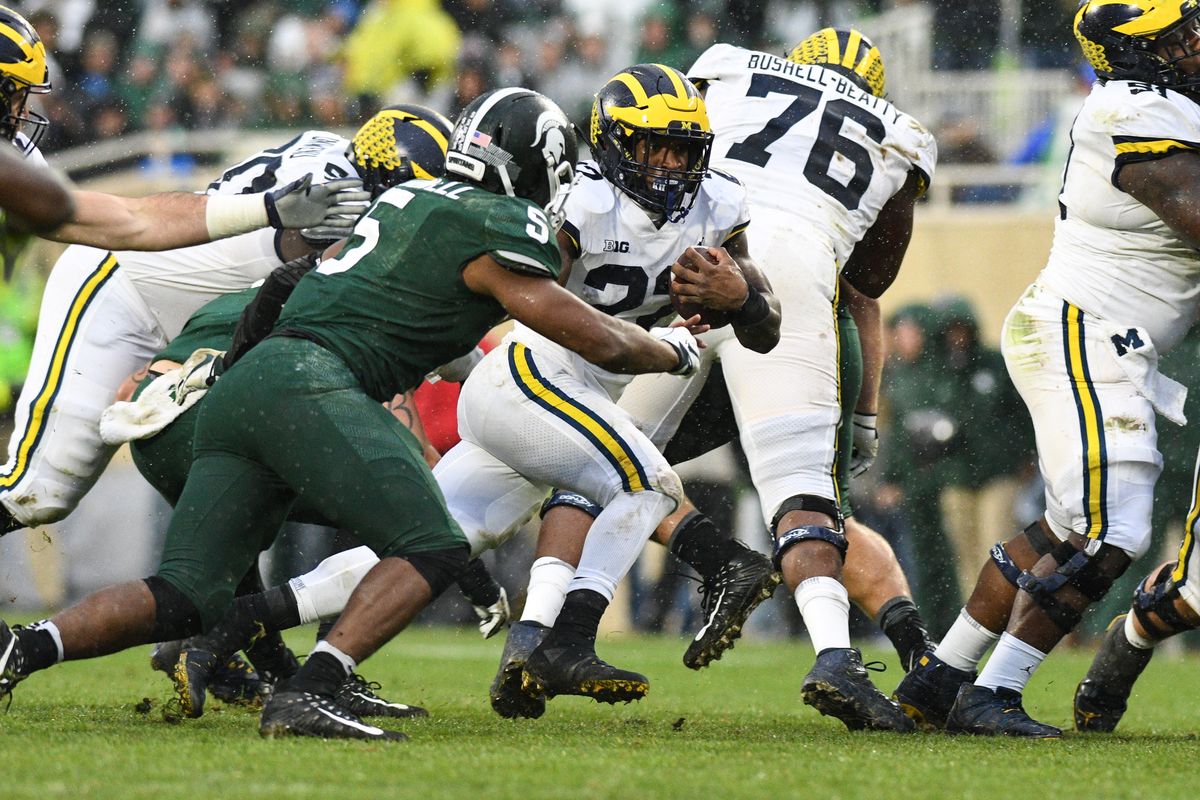 The bills, which were changed slightly from their original versions, were then approved by the state House, and will now go to the desk of Governor Gretchen Whitmer.
Second Try for Michigan After 2018 Veto
The package included a bill that would allow sports betting at live casinos in the state. Those same casinos would also be allowed to offer online betting throughout Michigan. Betting revenue would be taxed at 8.4 percent, with casinos located within Detroit paying an extra 3.25 percent on top of that.
The bills go beyond just sports betting, however. The state legislature also approved the Fantasy Contests Consumer Protection Act, which will provide a regulatory framework for daily fantasy sports contests. Another bill would allow for licensed "third-party facilitators" to take horse racing bets electronically. Internet gambling would also broadly be legalized, with existing casinos able to offer slots, table games, and poker, among other games.
Even if Governor Whitmer signs the bill almost immediately, it will take some time for sports betting to get up and running, meaning bettors won't be able to legally place wagers on the Super Bowl. However, legislators are hopeful that sportsbooks will be available soon after that.
"My hope is that by March Madness, it will be live," State Sen. Curtis Hertel (D-East Lansing) told the Detroit Free Press.
The Michigan legislature first passed bills to legalize sports betting last December, but those bills were vetoed by then Governor, Rick Snyder. One priority for lawmakers in 2019 has been getting the support of tribal groups, who are now on board with online gambling expansion in the state.
Illinois Sports Betting Won't Be Ready for Super Bowl
Illinois lawmakers had hoped that the first legal sports bets in the state might be taken in time for the 2020 Super Bowl, after Governor J.B. Pritzker signed a measure into law in June. Unfortunately, even the most optimistic voices in the state legislature are now setting their sights a little bit further down the road.
"I'm starting to get a little more cautious in saying that if we could have someone placing a bet on March Madness, that would be great," State Rep. Michael Zalewski (D-Riverside), told WJBC on Monday.
That date would only be for in-person betting. According to Zalewski, it would be another 18 months before online betting would be available in Illinois.
Atlantic City Wants Bigger Piece of the Pie
Atlantic City casinos have undoubtedly benefitted from sports betting, as New Jersey's sportsbooks are bringing in revenues comparable to those of Nevada. But Atlantic City itself isn't getting any of the taxes collected by the state from all those bets, and Mayor Marty Small says it should be getting the same deal as East Rutherford and Holmdel get for hosting sportsbooks at racetracks in those cities.
Those city governments get to keep 1.25 percent of the taxes collected from sports betting locally, and Small says it's about time Atlantic City starts reaping some of the benefits from gambling at its casinos.
"Say a person comes to Atlantic City, checks in and buys an alcoholic drink: he pays a luxury tax that we don't get a penny of," Small told the Associated Press. "He stays in a hotel from Wednesday through Sunday; that's a hotel tax we don't get a penny of. He parks his car for four days in a casino garage; that's a parking tax we don't see a penny of. And he bets on sports while he's here – and we don't get a penny of that? How is that fair?"
Atlantic City is still largely under state control following municipal corruption scandals, and state officials have said they would like to see improvement in the local government before considering finding ways to direct more revenue to the city.