Even though he finished his brief, one-year minor league career with a .202 batting average, three home runs, and 51 RBIs, collectors now clamor for Michael Jordan's baseball "rookie card."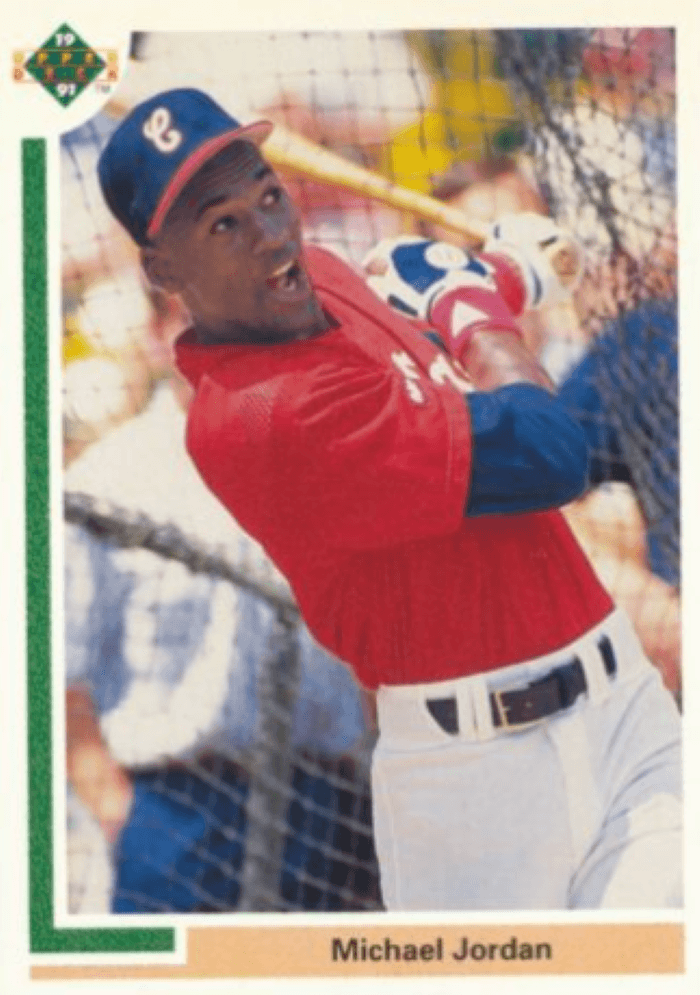 That card, an insert in the 1991 Upper Deck baseball set that shows Jordan taking batting practice with the Chicago White Sox, shot up in value in recent weeks. Recent sales of ungraded versions of the card on eBay have approached $100. A card graded Mint 9 by PSA sold for $400 on eBay on Friday. The card regularly brought $20 earlier this month.
Jordan Baseball Rookie Tells Story of Batting Practice
The description on the back of the card notes that Jordan took batting practice with the White Sox on July 25, 1990, before a game with the Cleveland Indians. Jordan hit two over the fence during BP, including one into the upper deck. He posed in a White Sox uniform for a photo to go on a souvenir poster, the proceeds from which went to his charity, the Michael Jordan Foundation.
Jordan retired from the NBA after the Chicago Bulls won the 1993 championship, and played minor league baseball in 1994 with the Birmingham Barons, the Double-A affiliate of the White Sox. After that unspectacular showing, Jordan returned to the Bulls the next March.
Everything Jordan is Hot, Could Golf Cards Be Next?
Despite his mediocre baseball stats, Jordan's 1991 Upper Deck card rose exponentially in value recently. Why? Because, Jordan. A recent market report from eBay showed that despite being retired from basketball for 18 years, he's still the most collected athlete on the planet. Jordan basketball cards have seen significant price increases across the board during the exploding sports card market of the past year. It seems that collectors and investors have now turned their attention to his baseball cards, too.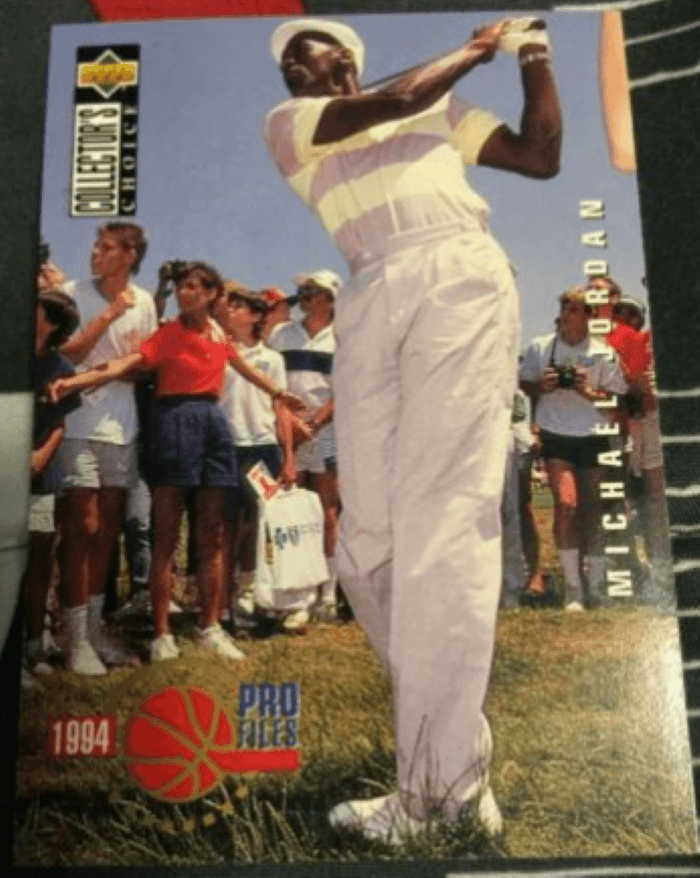 If you're looking to invest in the next Jordan card that could see a crazy rise in value, how about cards showing him playing golf, his beloved hobby? Sports Illustrated for Kids inserted one into its magazine in 1991. His most iconic golfing card is probably the 1994-95 Upper Deck Collector's Choice (above), which shows Jordan post-swing with a gallery in the background admiring his shot.