The top-selling online platform for trading cards says the industry reached new heights over the past year.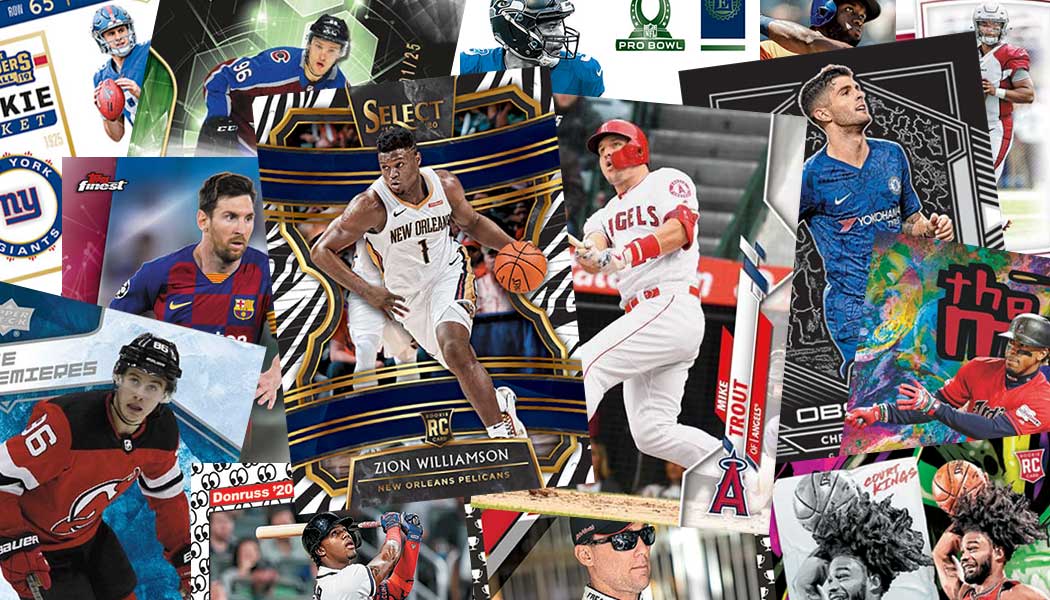 Interest in sports cards and trading card games like Pokemon and Magic the Gathering has reached such a fervor that eBay decided to crunch the numbers for its first State of Trading Cards report.
Trading Card Sales Top 4 Million in 2020
The online marketplace reports a 142% increase in domestic sales year over year. More than 4 million sports, trading card games, and entertainment cards were sold on eBay in 2020.
Whereas sports card collectors would pull out their Beckett magazines 25 years ago to check the monthly change in prices, those involved in the market now observe sold prices daily on eBay as the barometer of values. The website has become the standard as a price guide due to the sheer volume of cards sold there every day.
Sports business analyst Darren Rovell to provide his take for the 2021 annual report. He noted that eBay saw auction sales above $500,000 for both sports cards and collectible card games in recent months. Even those lofty numbers pale in comparison to seven-figure sales of several sports cards in the past year through online auction houses, including a record $5.2 million for a 1952 Topps Mickey Mantle card.
"Never have I seen trading cards show such a steep increase in popularity and value," Rovell said.
Increases in All Categories, Especially Soccer and Pokemon
The eBay report shows that while basketball saw a major increase at more than 300%, it paled in comparison to soccer, a category in which sales jumped more than 1,500% in 2020. Collectors seem to be finally catching onto the world's most popular sport. Baseball, by comparison, experienced a modest 73% increase.
Pokemon card sales increased nearly 600% from 2019 to 2020 to lead the trading card game category.
The most collected player? Unsurprisingly, it's Michael Jordan. Basketball ruled, with the three next most popular players being Kobe Bryant, LeBron James, and Zion Williamson. The only non-basketball player to make the top five was Mike Trout.
Nicole Colombo, general manager in the collectibles and trading cards categories on eBay, said that while the pandemic and stay-at-home orders, combined with a lack of live sports for some of the year, fueled the growth, she's still bullish on the future.
"We anticipate that this trajectory will keep pace in 2021," she said.