The New York Mets offense has started to show signs of life over the last week, but that wasn't enough to stop the team from firing its top two hitting coaches on Monday night.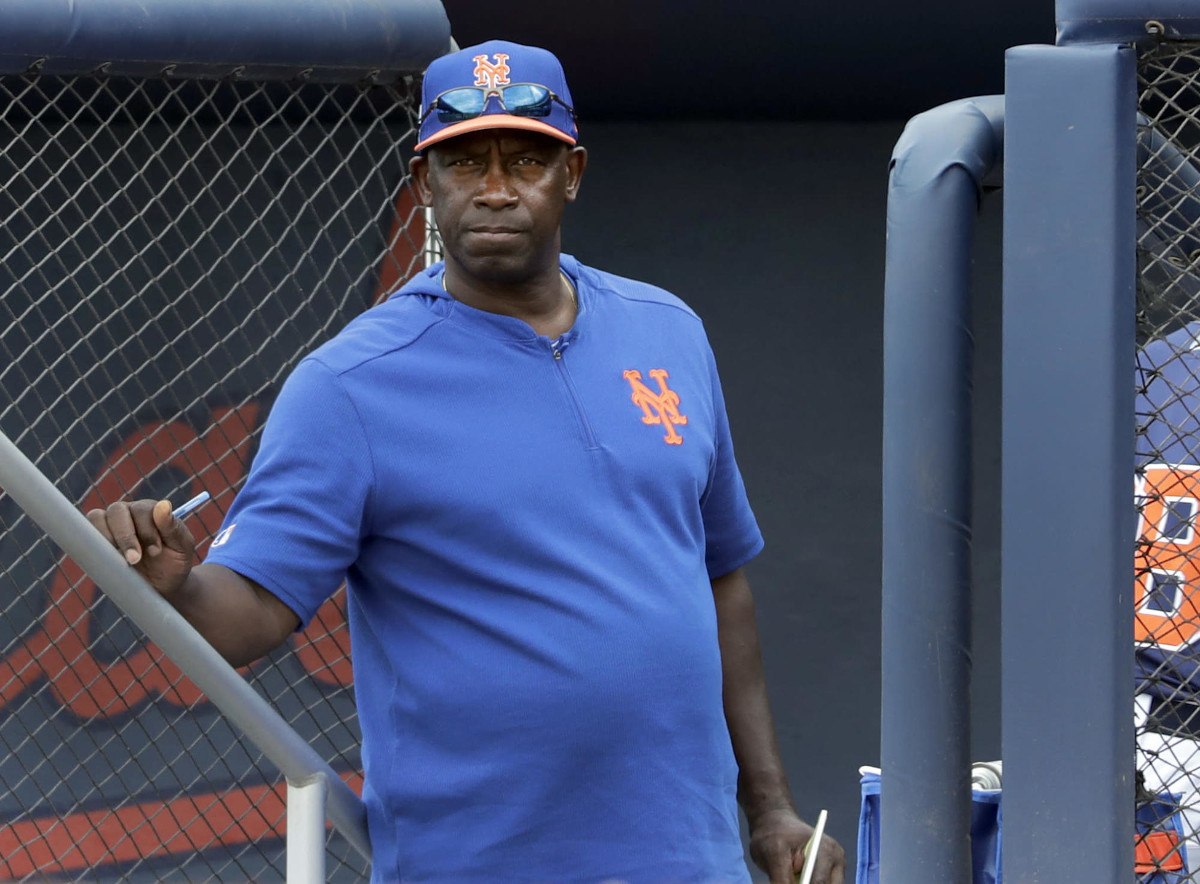 The Mets announced the firings of hitting coach Chili Davis and assistant hitting coach Tom Slater after a 6-5 loss to the Cardinals.
Scott: Firing hitting coaches about 'daily process'
Entering the season, experts projected the Mets to have one of the best lineups in the majors. The addition of Francisco Lindor to a group that already boasted Pete Alonso, Jeff McNeil, and Brandon Nimmo – among others – appeared to give New York run-scoring capabilities to match a strong pitching staff.
But the Mets have scored just 3.30 runs per game. That's second-lowest in the majors, ahead of only the Detroit Tigers. Lindor has gone 21 straight at-bats without a hit and is batting .163 so far on the season.
Hitting coach Chili Davis and assistant hitting coach Tom Slater have been relieved of their duties, effective immediately. Hugh Quattlebaum has been named the new hitting coach and Kevin Howard is the new assistant hitting coach. https://t.co/TtQKojnhFV

— New York Mets (@Mets) May 4, 2021
The Mets have only played 23 games, and at 11-12, are just a half-game behind the Philadelphia Phillies in the NL East standings. In other words, there's still plenty of time for the offense to turn itself around. But Mets officials say these firings aren't about numbers.
"This isn't about recent results. This is about the process behind the scenes," Mets acting general manager Zack Scott told reporters on Monday. "It's really about what's the daily process, and the assessment, and my assessment, from doing a lot of research and observations of my own, was that we can be better. And this is a step towards that."
Old-school coach clashes with new-school approach
The problem may come down to a difference in approach between the front office and Davis, who is an old-school hitting coach who disagrees with the growing emphasis on launch angle in modern hitting. Scott previously worked in the Boston Red Sox front office when Davis coached hitting there up until 2017.
"Just like anyone else, he has certain areas where he's really strong and certain areas that aren't necessarily his wheelhouse in terms of his experience," Scott said. "I knew what I perceived to be his strengths and weaknesses from his Boston days, but I wanted to see how things had evolved from then. This isn't in any way to bury an individual. The point is we saw significant opportunity to get better in our entire hitting program at the major league level."
Hugh Quattlebaum will take over as hitting coach for the Mets, with Kevin Howard as his assistant.
The Mets had a team meeting at the team hotel in St. Louis on Tuesday afternoon to vent, discuss and ask questions about the firings of head hitting coach Chili Davis and assistant hitting coach Tom Slater.@deeshathosar https://t.co/OFFMUjFcJW

— NY Daily News Sports (@NYDNSports) May 5, 2021
The moves surprised and disappointed some Mets players.
"It really caught us all off guard," first baseman Pete Alonso told reporters. "It's confusing for me, and, listen, I respect everybody who made that decision. But to me, it just doesn't makes sense right now."
Sportsbooks remain bullish on the Mets' chances. FanDuel Sportsbook lists New York as a +950 pick to win the World Series, putting them fourth on the board behind the Dodgers (+300), Yankees (+700), and Padres (+850).
Overall, the Mets have been hitting .240 (10th in the majors) and put up a .688 OPS (20th). But New York is hitting just .209 with runners in scoring position. If that number proves to be a result of bad luck – rather than a sustainable trend – the Mets should improve their run production as the year continues.