Lionel Messi is hours away from making his much-anticipated PSG debut. The Paris giants travel to Reims for what could be their first and last outing with Messi, Neymar, and Mbappe wearing the team's shirt at the same time.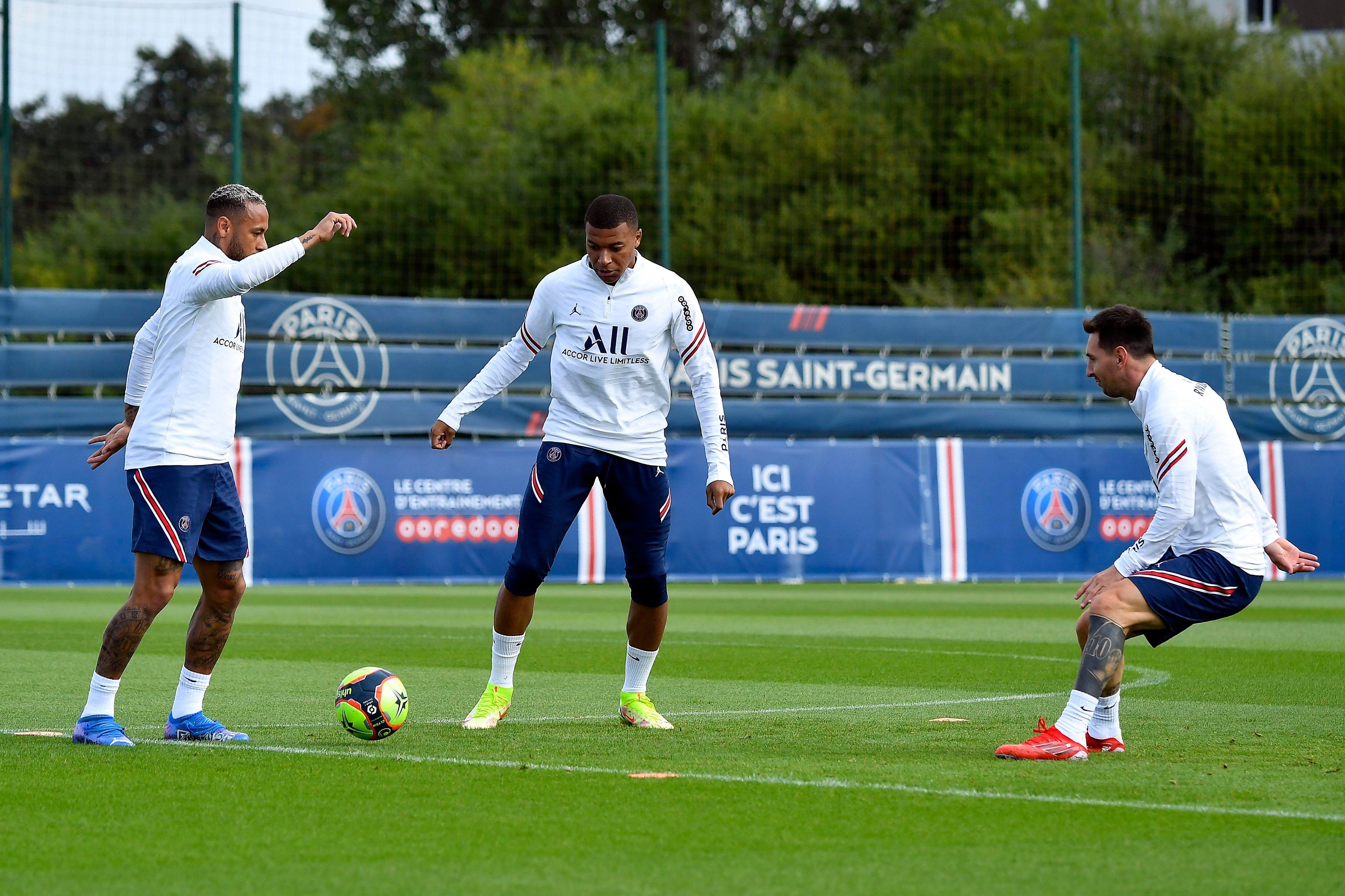 Messi signed for PSG more than two weeks ago, but coach Mauricio Pochettino didn't rush him into playing. After an extended holiday following Copa America, Neymar was kept out from the squad selection too. Kylian Mbappe, subject to a $210 million bid from Real Madrid, could play his last game for PSG, as rumors regarding the club's intention to accept the offer mount.
Messi is the bookies' favorite to score in Reims, at -333, followed by Mbappe at -222 and Neymar at -154. The match starts at 20:45 CET.
Ovacionado por una multitud, #Messi llegó a Reims y espera por el debut. La nueva figura del PSG arribó al hotel a la espera del encuentro por la cuarta fecha de la #Ligue1. El público se congregó para darle la bienvenida al argentino pic.twitter.com/ZdSNyLSlXc

— Miguel Parra (@PaMiguelangelpa) August 29, 2021
The PSG festival unfolds
PSG comes after an intense summer on the transfer market. The French powerhouse worked at an impressive rate to sign world superstars Messi, Sergio Ramos, Achraf Hakimi, Gianluigi Donnarumma, or Gini Wijnaldum. Stade August-Delaune is sold out for tonight's encounter between Reims and PSG, with 21,000 fans attending the match. Pochettino can field his best attacking trio, which many see as the most attractive in world football right now.
The bookies prepared special odds for Messi's debut. He's currently at +163 to be the first one to score in the game. Leo netting a brace in his first match at PSG is at +160, with a hat-trick at +500. Messi scoring at least a goal in each half is at +300. Will the Argentinean god sacrifice himself for his two partners upfront? Messi assisting at least two goals is currently at +400.
A bet on Messi scoring and also getting booked in the game is at +550. If Leo assists at least one goal in every half, a +750 bonus awaits. The highest odds for an individual bet on Messi ask him to head the ball twice on target. Take note: the headers don't need to result in goals, but just count as 'shots on goal'.
"He is very motivated. He's a great professional who is adapting very fast to his new team mates and to a new context," PSG coach Pochettino told the media on Saturday. "He has the capacity to adapt to a new league," Pochettino believes.
PSG tops the Ligue 1 tables after three rounds, with nine points won in three games.