Jon Rahm was leading last year's Memorial Tournament by six shots at the end of the third round when a positive COVID-19 test ended his tournament prematurely. Rahm is back at Muirfield Village this weekend with one goal: finish what he started in 2021.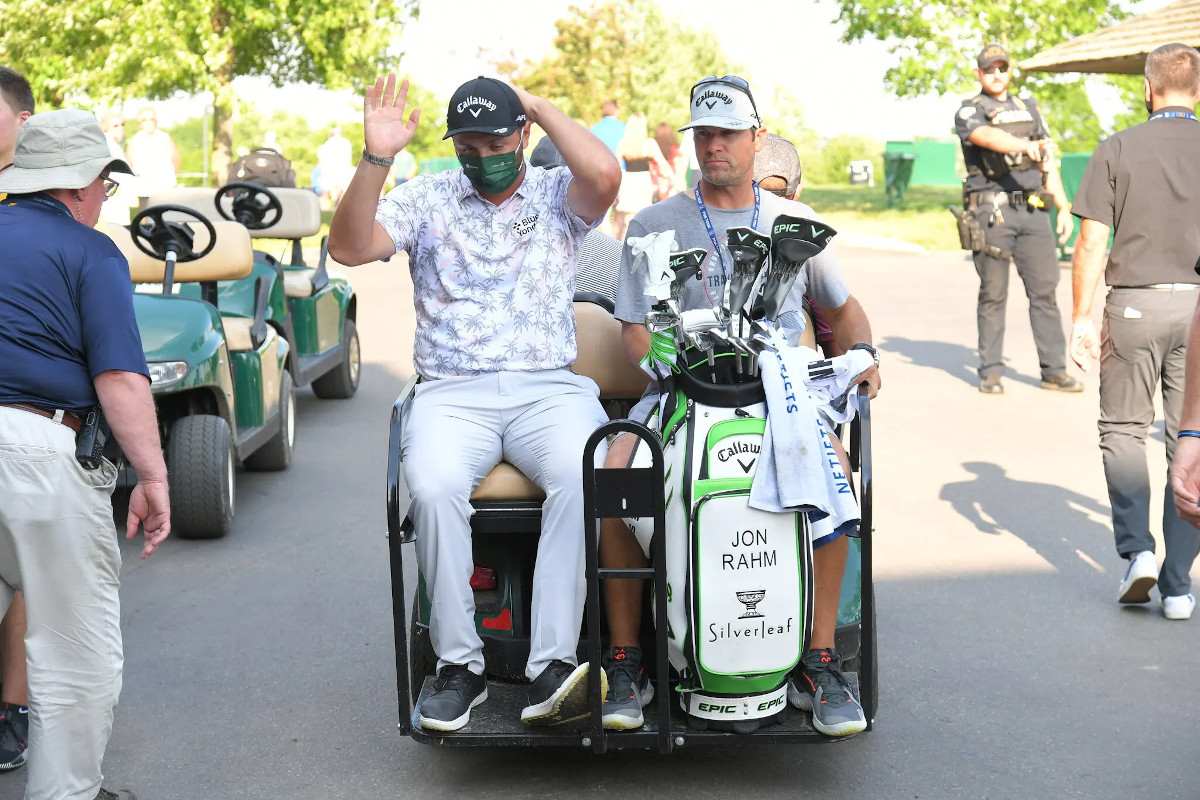 Rahm enters the Memorial Tournament as the +800 favorite at DraftKings Sportsbook, though he's far from the only contender with an intriguing storyline this week.
Cantlay comes in as defending champion
According to Rahm, his withdrawal last year wasn't as devastating as it seemed from the outside. He told reporters that he was upset "for about 10 minutes," then after checking in with his family, he had a laugh with his caddie.
"The irony of it all kind of made us laugh," Rahm said. "But at that moment, I chose to just remember how good I had played. I had played really good golf all last season, but it was the first time everything was clicking, and that was right before the thick of the season."
Now, Rahm says he's ready to give Muirfield another shot.
"It's a golf course that I enjoy," Rahm said. "It's a golf course that I like and I'm comfortable on, so hopefully I can do it [for] a third year and keep playing good golf or give myself a chance on Sunday."
After Rahm dropped out of last year's Memorial Tournament, it was Patrick Cantlay who went on to win. Cantlay now enters the 2022 tournament as the reigning champion and the +1000 second choice to win back-to-back titles.
"Anytime coming back to a place that you've won before, I think it's advantageous," Cantlay told reporters. "This game, people have said how much between the ears it is. So the more positive experiences you can rack up on a golf course, the better."
McIlroy looks to recapture early Memorial success
One player who doesn't feel at home at Muirfield is Rory McIlroy. While McIlroy comes in as the third choice at +1100 odds for the Memorial (he has four top-10 finishes in the event), he hasn't performed well in the tournament lately. He hasn't finished in the top 15 in three years, and missed the cut in 2019.
"I think Muirfield and I have had a bit of a complicated relationship," McIlroy told reporters on Wednesday. "It seemed to fit me quite well earlier in my career and then the last few years, I've sort of maybe struggled with the strategy of how to play it."
That may be due to Jack Nicklaus' renovation work over the last few years, which has altered the course. In particular, McIlroy said that the changes have negated some of the length advantage he had off the tee in the past. Still, he had nothing bad to say about the Memorial.
"I think it's one of the guys' favorite events on Tour," McIlroy said. "I think everyone looks forward to it. These big player-hosted invitationals are a pretty big deal."