The Detroit Lions indicated they are uncoupling with Matt Stafford, but which team will they trade with for the All-Pro quarterback? Oddsmakers at BetMGM listed the San Francisco 49ers as the favorites at +200 odds to acquire Stafford in a trade with the Lions.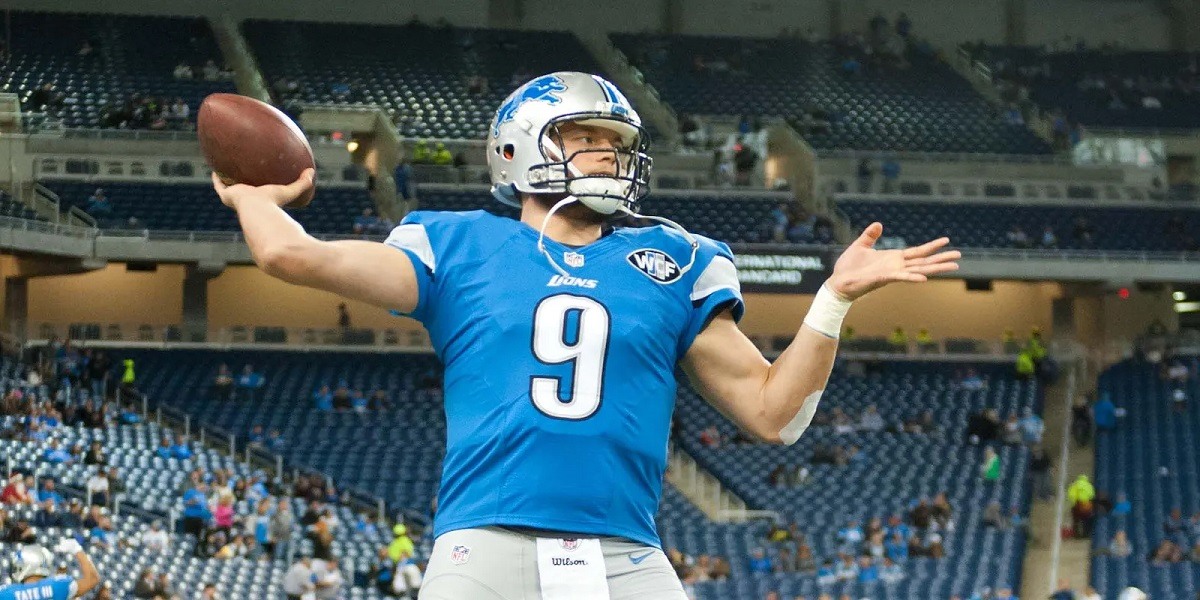 Stafford passed for 4,084 yards, 26 touchdowns, and just 10 interceptions in 16 games this season. The Lions fired head coach Matt Patricia after a blowout loss on Thanksgiving, where they sunk to 4-7. Ownership in Detroit hired Dan Campbell as the next head coach and added Brad Holmes as the new general manager. Both the Lions and Stafford agree that they need a fresh start.
---
WHERE WILL THE LIONS TRADE MATT STAFFORD?
San Francisco 49ers +200
Indianapolis Colts +350
New England Patriots +500
Washington Football Team +500
Denver Broncos +600
---
The 49ers have Jimmy Garoppolo on the payroll as their starting quarterback. He's good when he plays, but health issues stunted Jimmy G's growth in San Francisco. He appeared in only six games this season. In his first two seasons with the Niners, Jimmy G played only nine games.
Phillip Rivers retired at the end of this season, which means the Indianapolis Colts have a job opening at quarterback. The Colts are +350 odds to acquire Stafford in a trade.
Stafford Long Shots
The New England Patriots ended their one-year experiment with Cam Newton at quarterback. Talk radio in New England had wicked chatter about potentially snagging Stafford in a trade with the Lions. After missing the postseason in 2020 without Tom Brady, Belichick looks to get back on track to building a championship team. That begins with finding a quarterback.
The Washington Football Team also needs a reliable quarterback. Alex Smith's health is up in the air. Newtons' name is linked with Washington due to a previous relationship with head coach Ron Rivera. Newton and Rivera went to the Super Bowl together with the Carolina Panthers a few years ago. Despite the link between Riverboat Ron and Newton, WTF are also interested in Stafford. Washington and the Patriots are both +500 odds to acquire Stafford's services.
John Elway and the Denver Broncos have been desperate to find a quarterback ever since Peyton Manning retired. Stafford would be a good fit in the Mile High City. The Broncos are +600 odds to land Stanford.
The LA Rams weren't listed in the top five in the Stafford trade prop bet by BetMGM. The Rams are interested in Stafford, but won't have an easy road to pull off a trade. Firstly, they have to figure out a new home for Jared Goff. Goff had a lackluster season before he injured his thumb late in December. Sean McVay won't commit to Goff next season, who is expected to battle backup Wolford for the starting job in 2021. McVay would wet himself at the thought of scheming a new playbook to suit Stafford's passing talents.
Goff signed a four-year contract extension worth $134 million, but the Rams would only incur a $22 million cap hit if they trade him.