Tiger Woods impressed in his return to competitive golf on Thursday, shooting a 1-under 71 at Augusta National to sit in a tie for 10th place at the 2022 Masters after one round.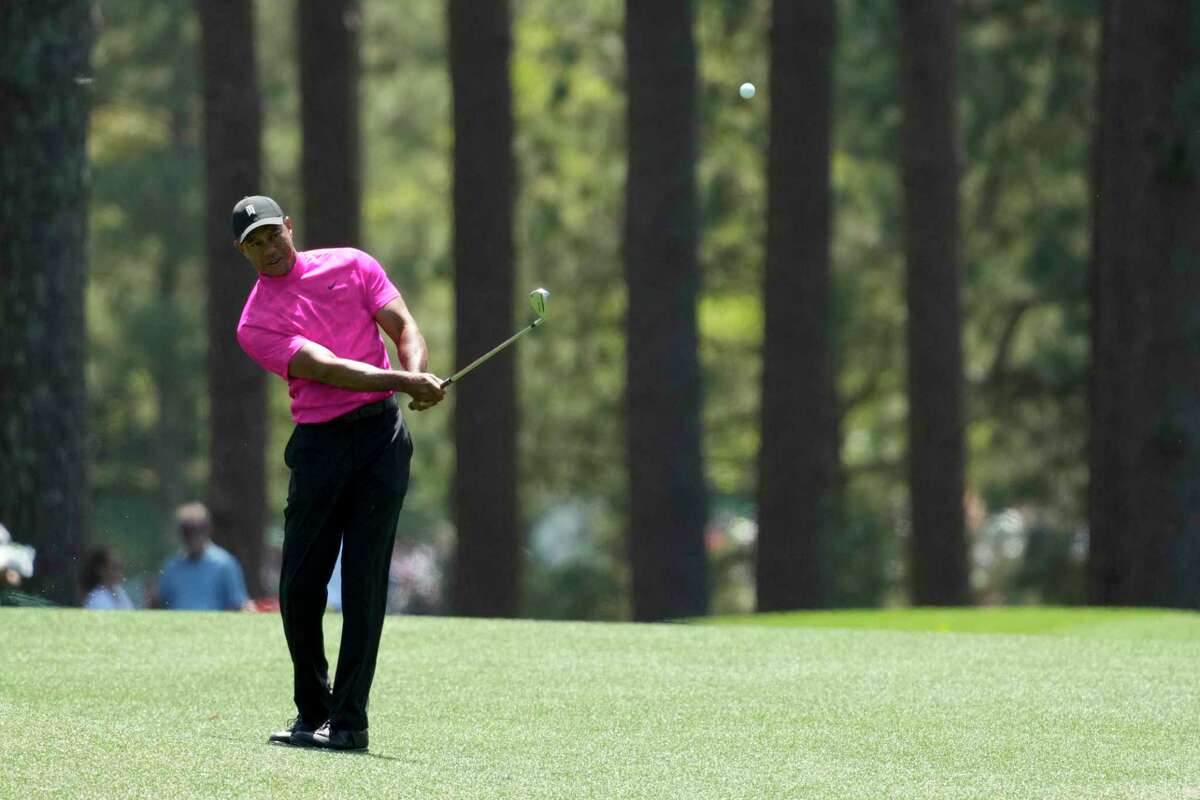 Woods started by carding pars on the first five holes before birdieing the sixth.
Woods in contention after first round
Woods would ultimately birdie three holes while also bogeying twice to get to his final score. Just finishing the round was an accomplishment considering Woods was returning after a serious car accident in which he nearly lost his right leg.
The 46-year-old Woods was far from perfect. He spent more time saving par than setting up birdie opportunities, and he labored while walking the course, especially on the back nine. But he sits just four shots back in his quest to win a sixth green jacket – a total that would tie him for the most ever with the legendary Jack Nicklaus.
"To finish in the red today after as long a layoff as I've had and not being in competitive golf [is good]," Woods told reporters. "I know where to hit it [on] a lot of these pins, and I miss in the correct spots and give myself good angles. I did that all day, and I was able to make a few putts and end up in the red like I am now."
Woods isn't a favorite to win the Masters this year. His odds didn't improve much despite a solid round, perhaps because of his physical limitations and the lack of spectacular shots. DraftKings Sportsbook still lists Woods as a +4000 pick to win the tournament. But Tiger says he is pleased with his performance and still sees himself in contention.
"We've got a long way to go," Woods said after his round. "This golf course is going to change dramatically – cooler, drier, windier. You can hear the SubAirs on out there. This golf course is going to change, and it's going to get a lot more difficult."
Im continues to find success at Augusta
Sungjae Im carded a 5-under-par 67 to take the lead after round one. Im birdied his first three holes and was four-under halfway through his round. Back-to-back bogies on 10 and 11 threatened to ruin his day, but he recovered with an eagle on 13.
Im rates as a +850 pick to win the Masters after his first-round performance. He says his second-place finish at his first Masters in 2020 has made him more confident this time around.
---
Masters Odds – After First Round (via DraftKings Sportsbook)
Cameron Smith: +550
Dustin Johnson: +600
Scottie Scheffler: +700
Sungjae Im: +850
Patrick Cantlay: +1100
Joaquin Niemann: +1600
Corey Conners: +2500
Viktor Hovland: +2500
Will Zalatoris: +2800
Jon Rahm: +2800
---
"It was great to have a great finish at my Masters debut," Im said after the round. "I feel like I can play well here every time."
Cameron Smith sits one shot back at 4-under. Smith shot eight-under on the middle 16 holes, but sandwiched that with double bogeys on the first and last holes to tarnish an otherwise spectacular round. DraftKings lists Smith as the +550 Masters favorite after his performance on Thursday.
"To be honest, those couple of double bogeys really didn't have too bad of shots in them," Smith told reporters. "Got my second shots into a reasonable spot and just misjudged the wind on both wedges. Yeah, just left myself in a bit of a tough spot. Other than that, it was just really solid."