Tiger Woods may not be concerned with missing his fourth tournament in as many weeks, but those that set the Masters odds certainly are alarmed. Woods, who was a favorite at 8/1 odds just a month ago is now listed at 20/1.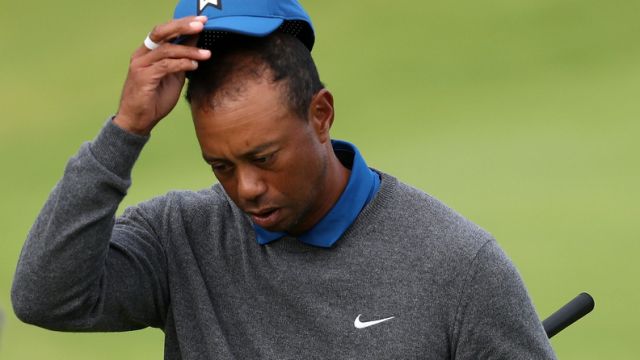 Jeff Sherman, vice president of risk management at SuperBook USA at the Westgate in Las Vegas, posted updated Masters odds on Sunday, and Woods is now the sixth pick. Rory McIlroy, who is the No. 1-ranked player in the Official World Golf Rankings, is the favorite at 8/1.
Masters Odds
Rory McIlroy                                     8/1
Jon Rahm                                        12/1
Justin Thomas                                 14/1
Brooks Koepka                                16/1
Dustin Johnson                                16/1
Tiger Woods                                     20/1
Xander Schauffele                           20/1
Patrick Cantlay                                 25/1
Rickie Fowler                                    25/1
Tony Finau                                        25/1
Adam Scott                                        25/1
Patrick Reed                                     25/1
Tommy Fleetwood                            30/1
Bryson DeChambeau                       30/1
Justin Rose                                      30/1
Hideki Matsuyama                           40/1
Bubba Watson                                 40/1
Jason Day                                        40/1
Odds courtesy of SuperBook USA 
The reason for the raised odds is Woods' preparation for the first major championship of the year. The defending champion has opted out of four consecutive PGA Tour events, citing the need to rest his surgically repaired back. He played two of the four events, the WGC-Mexico Championship and this week's The Players Championship, last year.
The Players Championship attracts many of the world's top golfers and is considered one of the year's premier events aside from the majors. This year, all of the world's top-10 golfers have committed to play, as have 47 of the top-50 players. Woods is ranked 11th. Defending champion McIlroy is the favorite to win at 7/1, according to William Hill.
Woods' Masters Odds Steadily Dropping
The Masters odds for Woods have been trending downward since they opened last May after Woods won his fifth green jacket at Augusta National. After winning his 15th major, Woods was the 8/1 favorite to repeat. By the summer, however, Woods had dropped down to 12/1. By November, despite winning the ZOZO Championship, he dropped to 14/1.
In January, the SuperBook USA moved Woods to co-favorite, along with Brooks Koepka and Mcllroy. The trio was at 10/1, though McIlroy was the clear favorite at some of the foreign sportsbooks, such as Ladbrokes. The Irishman is now 13/2 at Ladbrokes, with Jon Rahm second at 10/1. Woods is currently the third pick at 14/1, along with Justin Thomas.
Despite his fickle back, Woods defended his preparation for the Masters in a conference call last week.
"My prep has been just like it usually is, is what do I need to do to get ready for the Masters," he said. "I've been fortunate to have done this now five times and to try and have everything peak together for just an incredible week, it's hard to do."
Woods' Schedule Concerning?
Woods could see his Masters odds drop even lower if oddsmakers remain leery of his physical condition. The former No. 1 player didn't seem very optimistic when he posted the news about his latest absence on his Twitter account on Friday.
"It was not an easy decision, but I will not be attending @THEPLAYERSChamp. I have to listen to my body and properly rest when needed. My back is simply just not ready for play next week. I'm sad to miss one of the best events of the season, OUR Championship," Woods wrote.
Woods has played in just two events this season. He tied for ninth at the Farmers Insurance Open at Torrey Pines in January, and was 68th at the Genesis Invitational at Riviera Country Club three weeks later.
The plan was to at least play this week at The Players Championship, but with that not happening, the next event Woods might play in before the April 9th Masters would be the WGC-Match Play March 25. He played there last year and tied for fifth. That would probably be the only tournament Woods would enter before the Masters.