Two weeks ago, neither the Seattle Mariners nor the Baltimore Orioles resembled playoff contenders. Today, both have climbed into the midst of the American League wild card race after improbable winning streaks that are still alive as of Friday.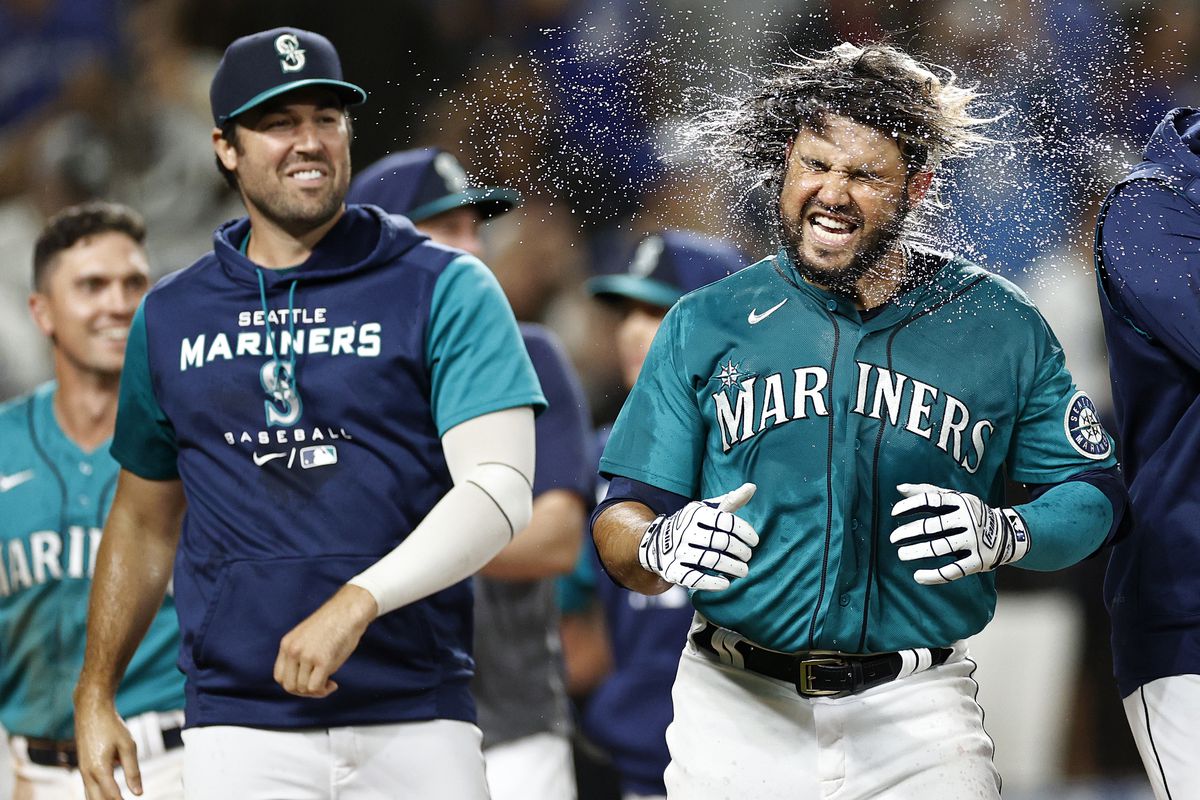 The Mariners have won 11 straight games, while the Orioles have won 10 in a row heading into Friday's MLB action.
Seattle now favorite to reach playoffs
For Seattle, the streak may have salvaged a middling season. Now 48-42, the Mariners hold one of the American League wild card positions. DraftKings Sportsbook lists the Mariners as a -125 favorite to make the playoffs at this point, a stunning turnaround for a team that was fading in June.
"What a run we are on," Seattle manager Scott Servais told reporters after a 6-5 comeback win over the Texas Rangers on Thursday. "You just never know how it's gonna play out every night, and tonight was a little bit different than our normal formula."
Sam Haggerty had three hits, including an inside-the-park home run, in the Thursday night win.
"You just feel like you can win every game at some point, and we're kind of on one of those stretches," Haggerty told reporters. "I don't believe anybody in the dugout felt for a moment that we didn't have a chance to come back."
If the Mariners' streak has been unlikely, you could describe the Orioles' recent run as downright astounding. Baltimore started the year without much hope of competing in the AL East, where the other four teams all expected to compete for the postseason.
Orioles confound opponents with winning streak
Yet a 10-game winning streak has put Baltimore back in the thick of the postseason race. Yes, the Orioles still sit in last place in the AL East. But they have improved their record to 45-44 and sit just 1.5 games back of the Boston Red Sox and Toronto Blue Jays, who currently share the final AL wild card position.
DraftKings doesn't put as much faith in the Orioles as it does in the Mariners, listing Baltimore as just a +1000 pick to make the playoffs. Yet there's no denying that the Orioles have made a statement over the past two weeks.
"We had two tough losses in Minnesota right before this streak and we bounced right back after that," Orioles first baseman Trey Mancini said, via ESPN.com. "But in those games, we were still competitive. We looked in the mirror and saw we developed as a team. We're playing good teams well all year."
During the streak, the Orioles are hitting .366 with two outs and runners in scoring position, a number that's probably unsustainable. But they're also pitching well, with their staff putting up a 3.17 ERA in this stretch.
"It is incredible," Baltimore reliever Cionel Perez said via a translator after the Orioles beat the Cubs 7-1 on Wednesday. "It's been a great and incredible year for us so far. I'm having so much fun and enjoying every step of this ride."