The Seattle Mariners traded two prospects to the Kansas City Royals in exchange for first baseman Carlos Santana, likely in an effort to boost their lineup in the absence of Ty France.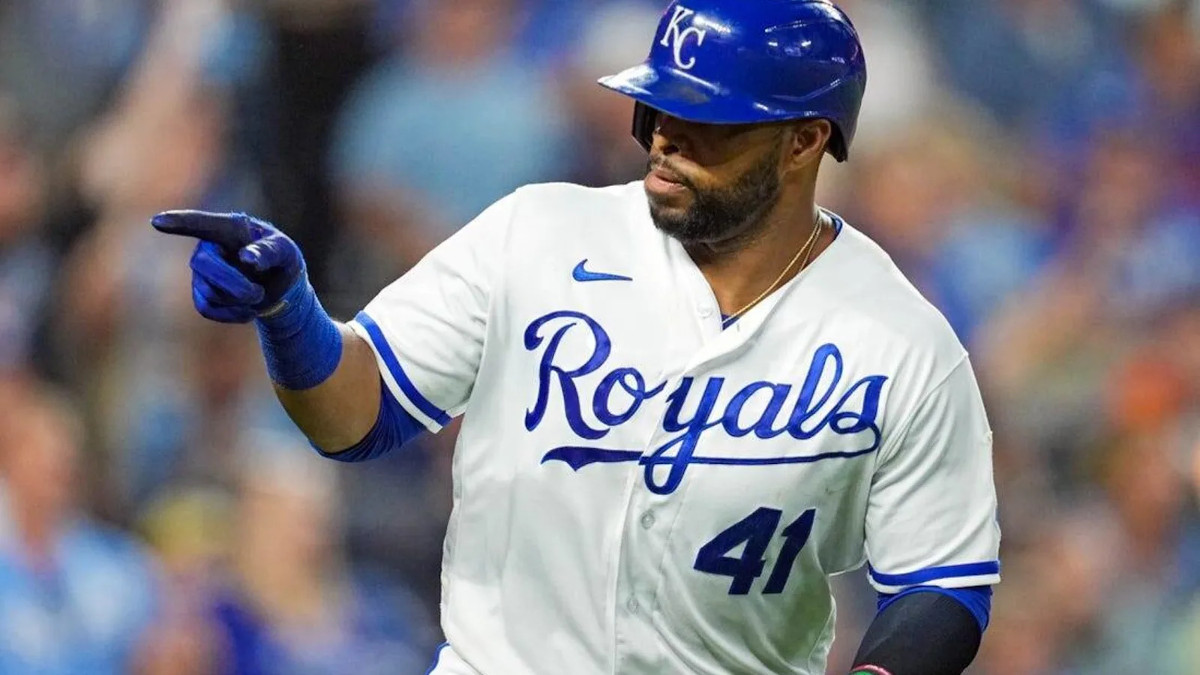 The Royals picked up right-handed pitching prospects Wyatt Mills and William Fleming in the trade.
Santana back in Seattle after brief 2018 stay
At age 36, Santana wasn't exactly putting together a vintage season in Kansas City. He's hitting just .216 on the year with four homers in 212 plate appearances. Baseball Reference gives Santana an OPS+ of 98, suggesting he's been an average offensive performer in this pitcher-friendly year.
Santana has actually been on the Seattle roster before, albeit only for 10 days. The Mariners traded for him from Philadelphia in a December 2018 deal. They then included him in a three-way trade later that month, meaning he never actually played a game for Seattle.
"Every time I see Carlos, I joke with him about that," Mariners manager Scott Servais told reporters. "I said, 'You're the favorite player I've ever managed.' So he likes it and we have a good time with it. But obviously, he's a tremendous clubhouse guy, really good teammate. Switch hitter. He gets on base as well as he ever has."
The Mariners will likely start Santana at first base until France returns from his left elbow strain. Seattle placed France on the 10-day injured list retroactive to Friday, though his injury doesn't appear too serious.
"He's in the batting cage today," Servais said of France. "So we'll just have to wait and see, but all indications are right now that I'm optimistic maybe he can be back at the end of the 10 days."
Royals open spot for Pasquantino in lineup
The Mariners will need all the help they can get to stay in the playoff race. Seattle sits at 34-41, 7.5 games out of the final wild-card spot in the American League, and 12.5 games behind the Houston Astros in the AL West. The Mariners are a +5000 pick to win the AL West at DraftKings Sportsbook, and a +14000 choice to win the World Series.
The more important aspect of the trade may be that it presents an opportunity for a Kansas City prospect. With the Royals at 26-46, they are clearly looking toward the future. Removing Santana from first base clears the way for prospect Vinnie Pasquantino, who the Royals expect to be a lineup regular beginning on Tuesday.
"When I was growing up, I had a dream of playing professional baseball," Pasquantino told reporters. "But I just enjoy playing the game. I still do now, and I'm going to continue to try to do that as we move forward."
Pasquantino hit .280 with 18 homers and a .948 OPS with Triple-A Omaha this season.