Pep Guardiola has won plenty of trophies with Manchester City since joining the club in 2016. But he hasn't been able to bring Champions League glory to the English side as of yet; something he'll try to rectify beginning with Man City's Round of 16 clash with Borussia Monchengladbach on Wednesday.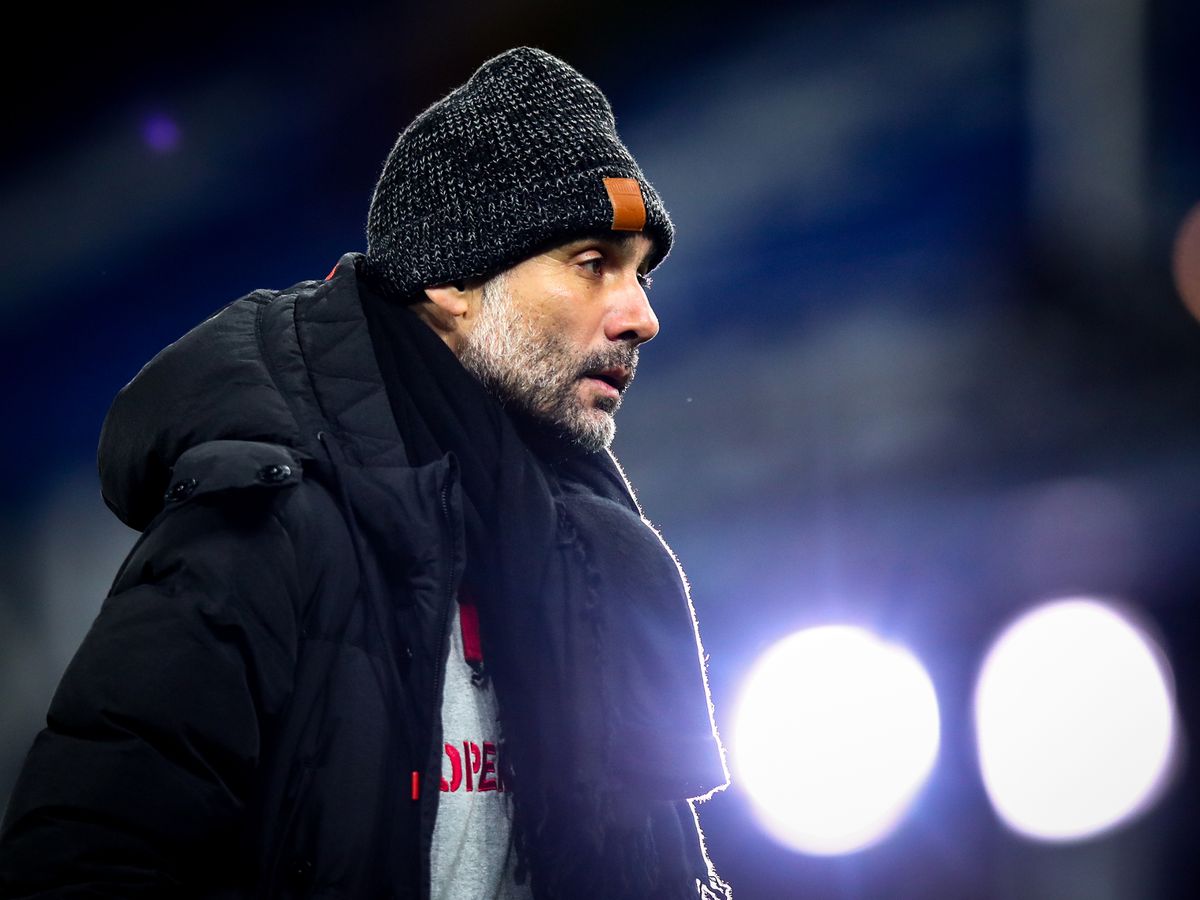 Guardiola last won the Champions League in 2011, when he claimed the European title for the second time in three years with Barcelona.
Guardiola, City haven't found Champions League success
Since then, Guardiola has coached Barcelona, Bayern Munich, and now City for a decade without taking any of the European giants to the top of continental club play.
That has led many supporters to put added emphasis on Champions League success. But Guardiola says these games are no different than any other matches City will play this season.
"We're going to play the game tomorrow like we played the last games, and I would say the whole season in all competitions," Guardiola told reporters. "Nothing special. It's a football game. Ninety minutes."
---
Champions League Odds (via FanDuel Sportsbook)
Monchengladbach: +900
Draw: +490
Man City: -350
Atalanta: +130
Draw: +270
Real Madrid: +190
---
City will head to Germany as a significant favorite, with FanDuel Sportsbook listing it as a -350 favorite to beat Monchengladbach outright on the road. The Premier League leaders also stand as a -1150 favorite overall to go through to the quarterfinals over Monchengladbach (+520).
Monchengladbach manager Marco Rose says those odds give his team the freedom to play without pressure. Rose, who is leaving for Dortmund after this season, wants his squad to relish the opportunity to topple a big-name opponent.
"You can only win, first and foremost, in a game like this," Rose said. "It's a big thing for the club that we're in [the Round of 16]. The boys should enjoy it. We need to trust ourselves and play with a lot of courage and passion."
Injury-plagued Real Madrid visits Atalanta
Italian side Atalanta hosts Real Madrid in Wednesday's other Champions League Round of 16 game. Real might normally come into that matchup as a favorite, but it's Atalanta (+130) that holds the edge over Real (+190), thanks in large part to the injury woes plaguing the Spanish side.
Real will only have 11 fit senior outfield players for Wednesday's match after manager Zinedine Zidane said he won't suit up any injured players, such as forward Karim Benzema.
"We never take risks," Zidane told reporters. "Maybe we would if it was the Champions League final or the last game of the league season with the title on the line, but there's a long way to go."
Atalanta manager Gian Piero Gasperini refuses to underestimate Real, however, noting that the 13-time European champion always seems to step up its game in this competition.
"Real Madrid transform in the Champions League compared to the league," Gasperini said at his press conference. "They take away important players and talent, but it seems to me that the Real Madrid team has been able to become more humble and, in fact, have risen a lot in the league table. I'm convinced we'll find a team that is even more focused and determined."
FanDuel lists Real Madrid as a -154 favorite over Atalanta (+110) to win the two-leg series and go through to the quarterfinals.