If the Champions League group stage ended today, neither Real Madrid nor Inter Milan would go through to the knockout rounds. That makes Wednesday's clash between the two European giants critical for both sides as they play catchup in Group C.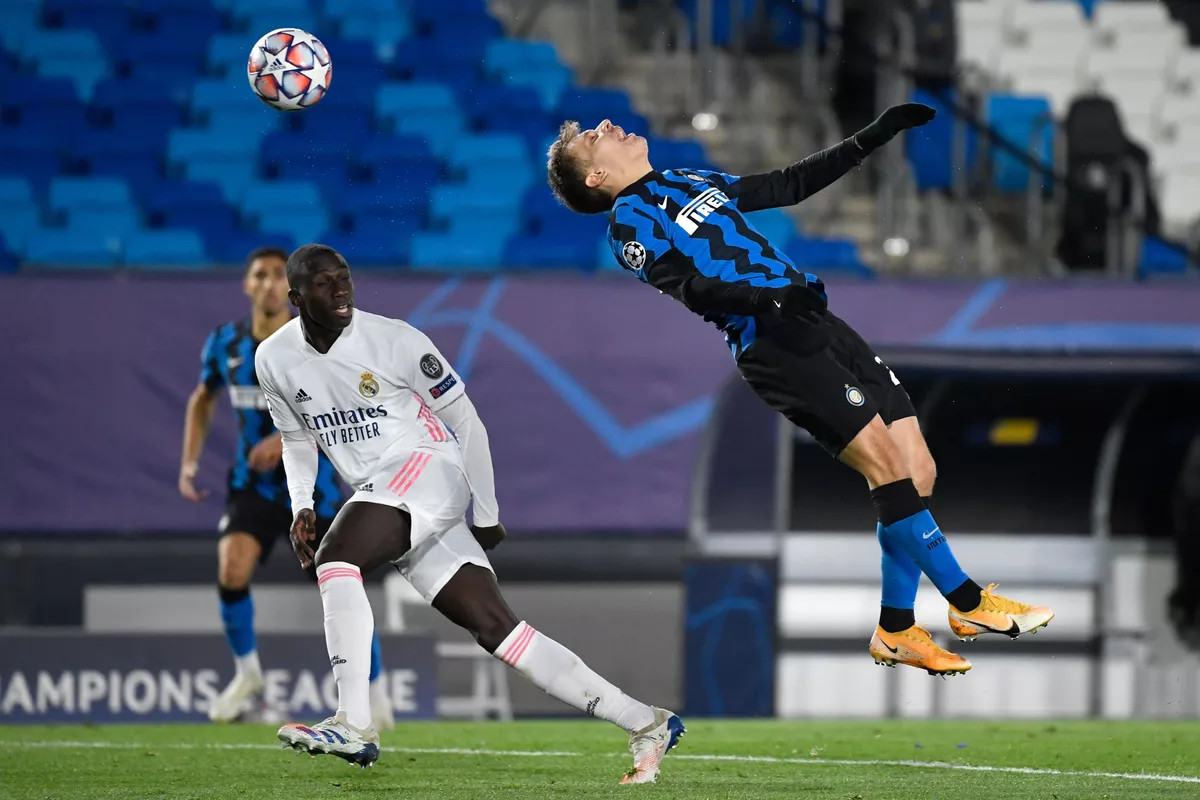 Inter hosts Wednesday's match, one of eight Champions League games taking place on Wednesday.
Inter, Real Madrid See Match as 'Final'
At the moment, Inter finds itself in the basement on just two points. Real captured four points in its first three matches, but still sits on the outside looking in. Borussia Monchengladbach leads the group on five points, while Shakhtar Donetsk (four points) currently holds a tiebreaker over Madrid due to its 3-2 win in Spain back in October.
Given the tight standings, both teams still have opportunities to fight their way back into the knockout rounds. But neither team can afford a loss, particularly Madrid, and the Spanish side knows that.
"It's a final and we are going to approach it like that," Madrid manager Zinedine Zidane told reporters on Monday. "Three important points will be up for grabs and we are going to try to get them."
Zidane hasn't made excuses for his side, and has even made a point of praising the "small" teams that are now capable of hanging with the biggest names in Europe, if only for a match or two. He also pointed out that the congested schedule has impacted everyone in the 2020-21 season, particularly teams competing in the Champions League or Europa League.
"We've reached a point where you start to think that with so many matches and so many injuries, the spectacle is not the same," Zidane said. "There are so many games and we had practically no preparation for this season. But I don't know if our season would have been different with another schedule. We don't want to use it as an excuse."
Conte: No Sympathy for Real Injury Situation
On that point, Inter Milan manager Antonio Conte agrees. While some pundits have suggested that Inter has an advantage due to the number of injuries on the Madrid squad – Sergio Ramos and Karim Benzema will miss Wednesday's game due to injury, among others, while Luka Jovic and Eder Militao are out due to COVID-19 protocols – Conte doesn't feel sympathy for his opponent.
"I don't think Madrid can cry about their losses," Conte told reporters. "They have a team with many good players. The fact that the newspapers talk about Madrid's absences makes me laugh."
---
Champions League Odds (via FanDuel Sportsbook)
Olympiakos: +1000
Draw: +470
Man City: -350
Mgladbach: -195
Draw: +350
Shakhtar: +500
Liverpool: -155
Draw: +340
Atalanta: +370
Atletico Madrid: -480
Draw: +550
Lokomotiv: +1400
Ajax: -340
Draw: +470
Midtjylland: +850
Marseille: +190
Draw: +220
Porto: +150
Inter: +105
Draw: +270
Real Madrid: +230
Bayern Munich: -460
Draw: +600
Red Bull Salzburg: +1000
---
Inter comes into the game as a +105 favorite, according to FanDuel Sportsbook, with Real Madrid fetching +230 odds.
Also on Wednesday in the Champions League, Liverpool (-150) hosts Atalanta (+360), while Man City (-350) visits Olympiakos. Both English sides can clinch advancement to the knockout stage with wins. Bayern Munich (-460) can also book its spot in the final 16 with a win over Red Bull Salzburg (+1000).